Project information
Location

Amsterdam

Project completion

2015

Expertise

Product design

Client

Shoebaloo B.V.
Display rituals
While every display solution takes a different approach, our six solutions share some common qualities. Organic forms provide a soft frame that throws the shoe designs into sharp relief. Luxurious materials enhance their tactility. Effective lighting adds focus and attraction and makes the customers long to try items on.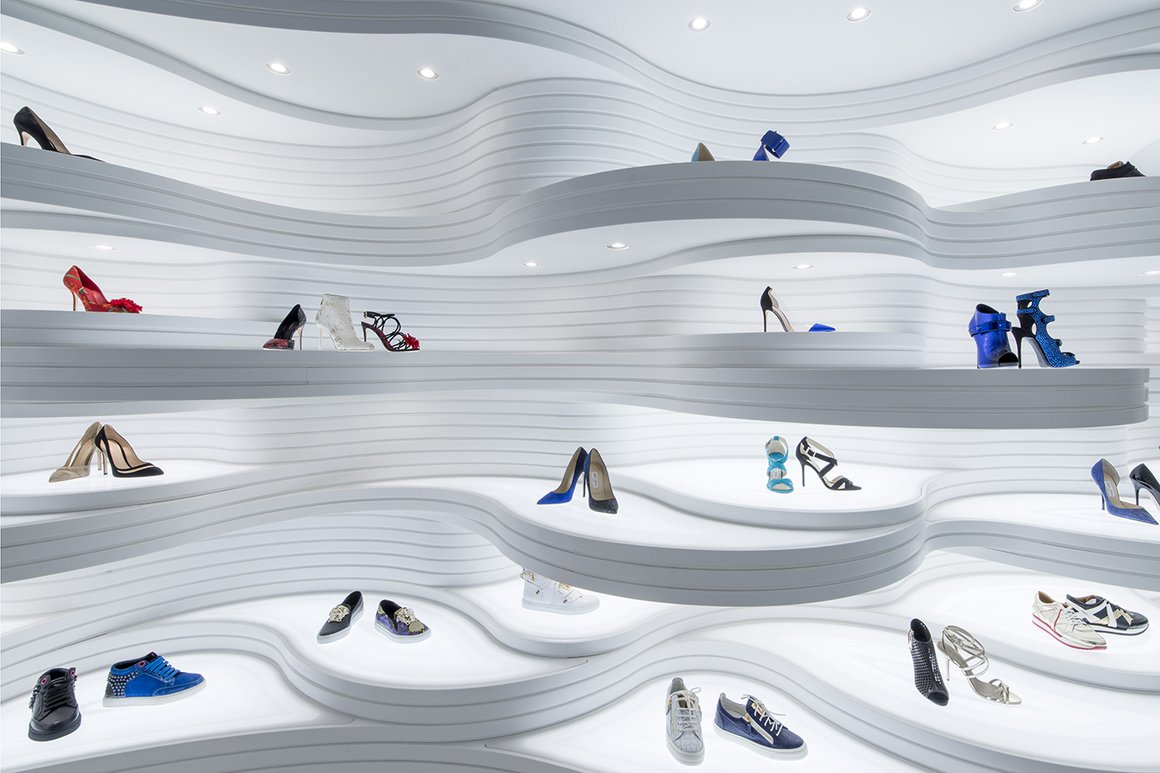 Integrated display forms
In Maastricht, we sculpted a spectacular cavern-like environment inspired by a canyon. Sinuous horizontal layers protrude and recede like rock strata, and we used the variations in depth to site the display shelves, which emerge naturally from the walls as part of the landscape. Alternating layers have shiny edges and matt leather surfaces, adding to the dynamism and excitement of the design.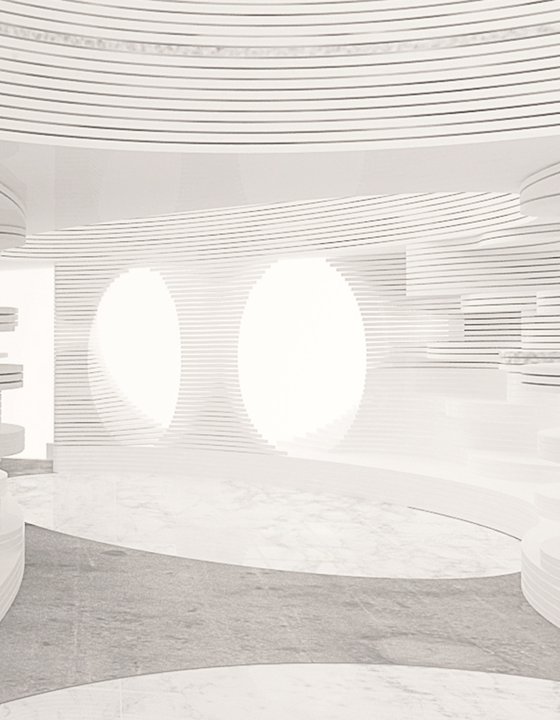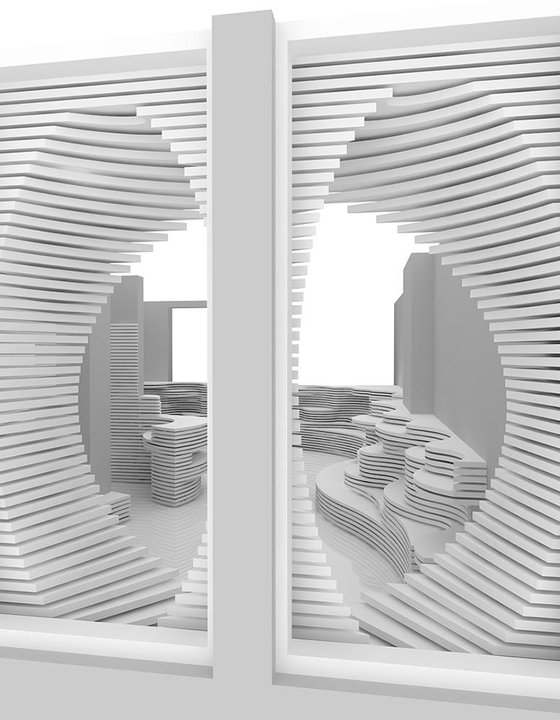 Dark stars
Low lighting levels in the store created a sense of mystery, and also meant that our product displays had to really count. We constructed them from curving layers of MDF, sprayed black and then edged using a laminate with a polished aluminium top surface, which we also used for the wall edges. The flat display areas, in contrast, were finished in royal blue artificial suede, a strong colour which sets off the coloured shoes on show. Standing the shoes on the suede enhances their own tactile qualities and absorbs rather than reflects the lighting from the tactically placed spotlights, ensuring that the shoes become the best-lit elements in the store.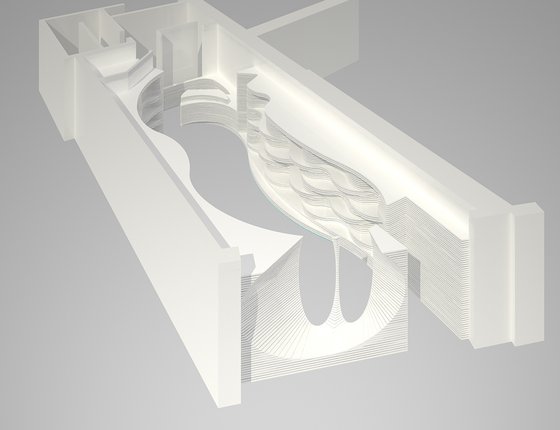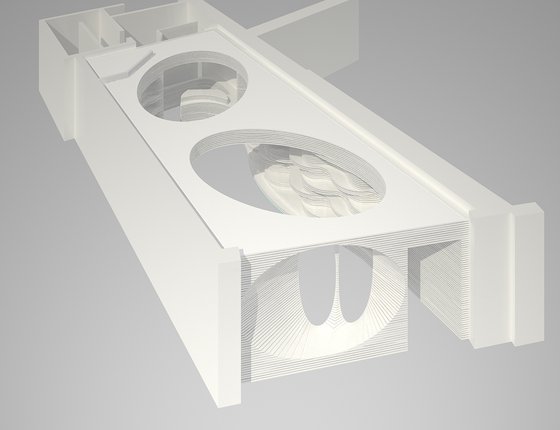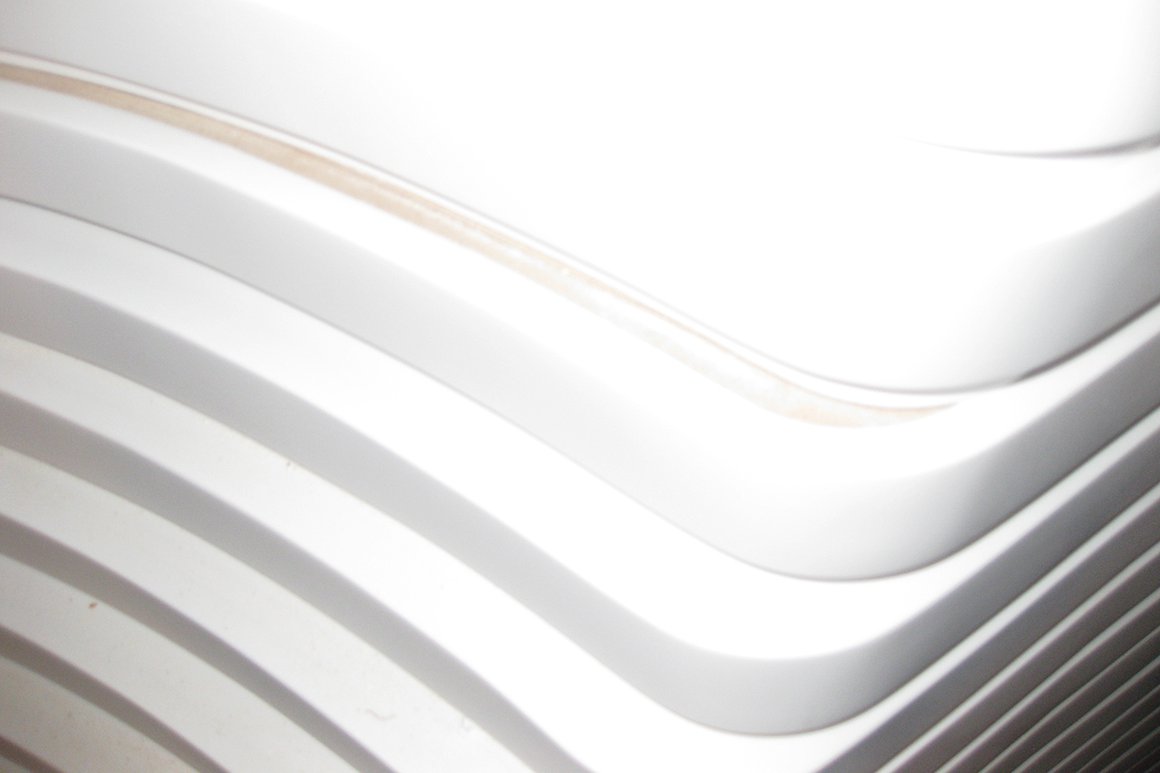 White light
For the Shoebaloo store on Koningsplein 5, we created another undulating landscape, this time in white. Layers of white Hi-Macs clad the walls. The displays are then fashioned from thinner layers of translucent Hi-Macs, with underlying LEDs. The translucency of the material meant that we create some quite elaborate lighting effects, milling the shelf tops in different thicknesses to create a pattern so that the lights reach different intensities. In addition, spots are positioned under the shelves, adding extra brilliancy to the products on show.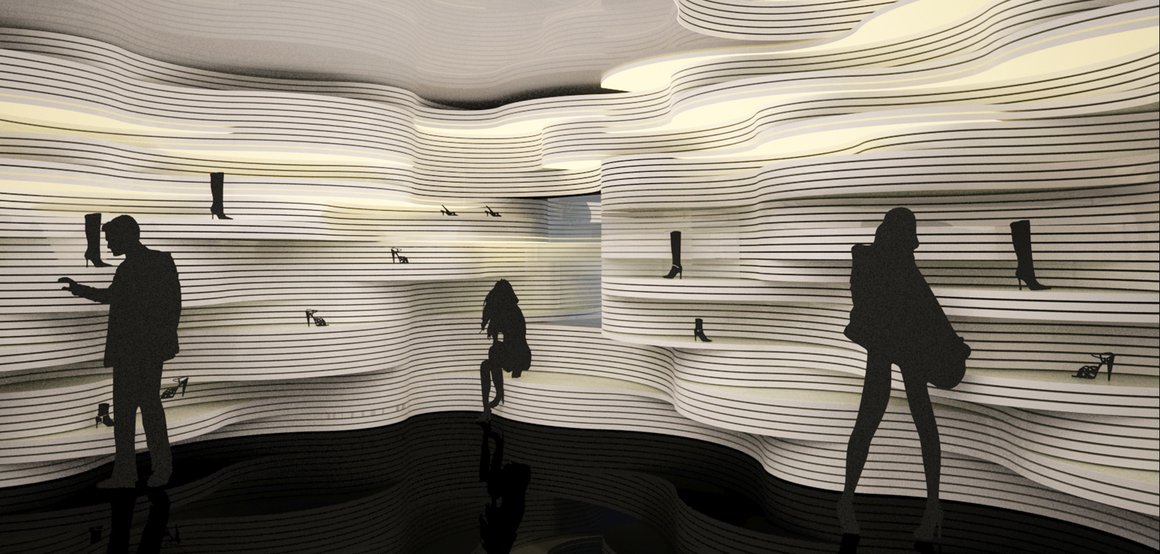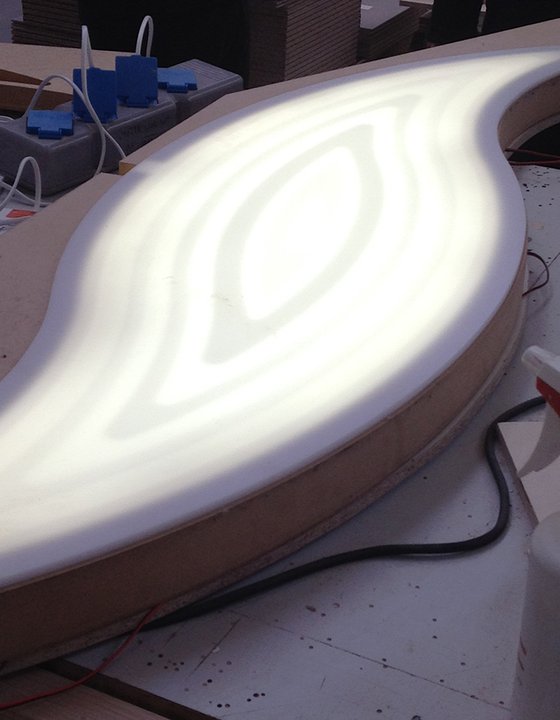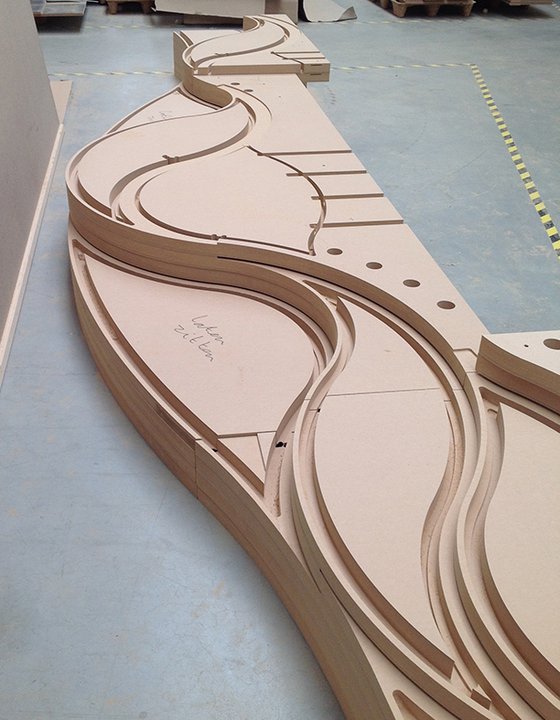 Echoing forms
Underlying the centrality of our product displays, we fashioned the seating elements in the store in the same way as the shelf elements. This contributes to the seamless effect of the store design in its entirety.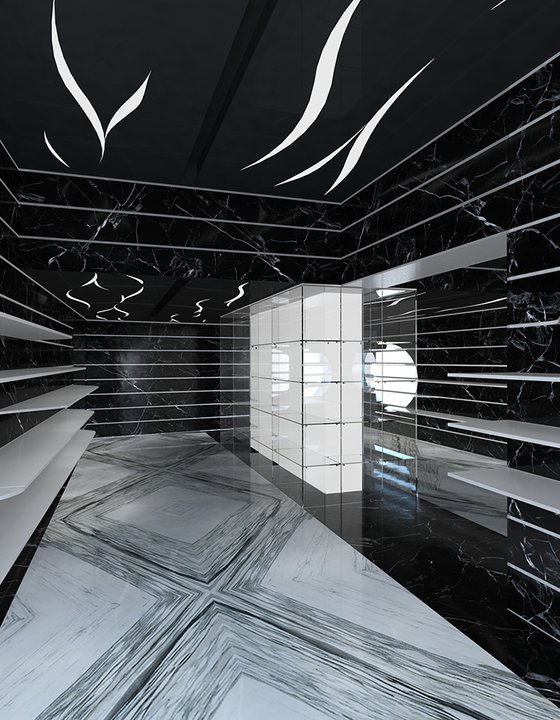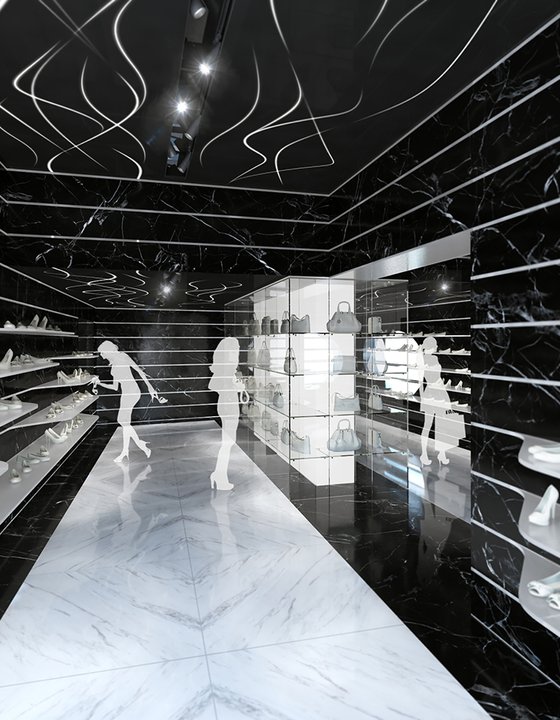 Clear vision
Black marble covers the wall of the Shoebaloo store at Koningsplein 7, creating a sumptuous effect. We added striations to the wall in a transparent acrylate material, and these extend out into the space to from the shelves. The acrylate of the shelves is polished to a glass-like brilliancy at the edges, but left matte on its flat surfaces, making scratches and finger marks are less visible.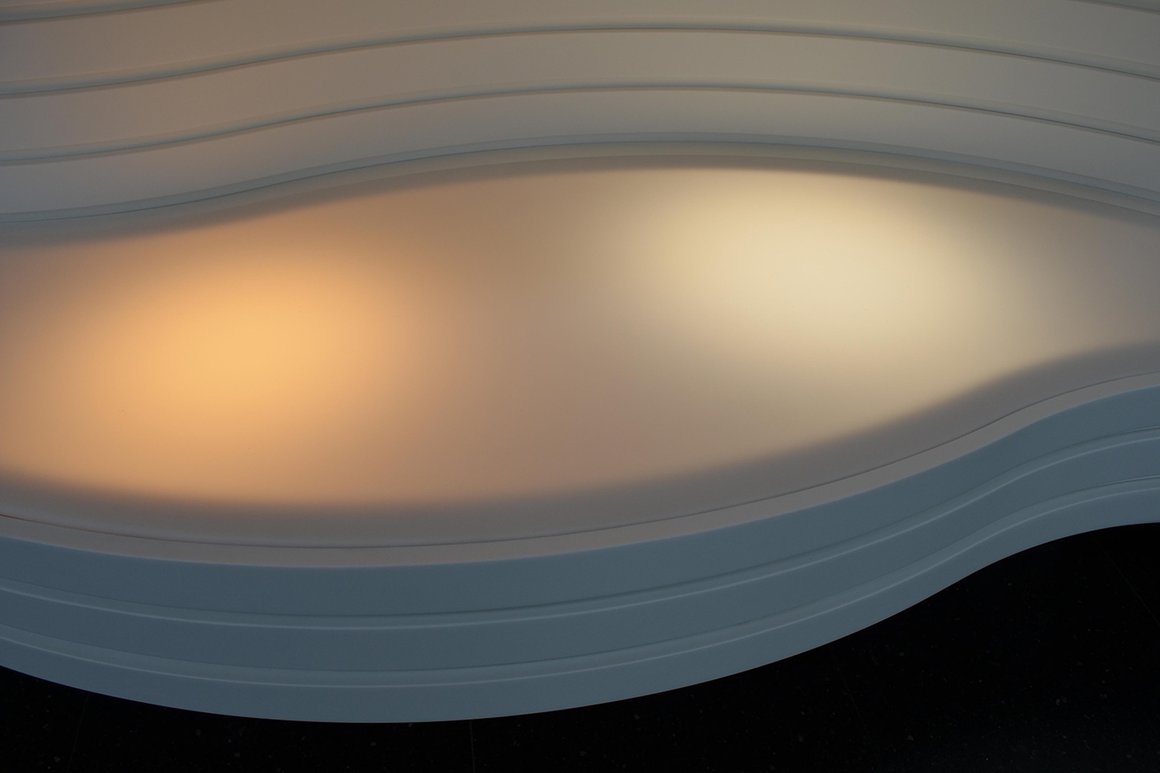 Diffused light
The shoes on display are lit by integrated ceiling lights. The transparent shelves allow the light to be diffused beautifully, creating an otherworldly atmosphere that adds extra allure to the products.