Chicago Athenaeum International Architecture Award - PVH Europe HQ
awards -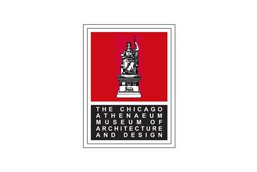 The Tommy Hilfiger & Calvin Klein European headquarters have been awarded the Chicago Athenaeum International Architecture Award
The Chicago Athenaeum: Museum of Architecture and Design, together with The European Centre for Architecture Art Design and Urban Studies have announced the winners of the 2017 International Architecture Awards, the most rigorous and prestigious awards program for new buildings designed across the globe.
The International Architecture Awards are the largest and most extensive global architecture awards program in the world and the award-winning buildings set the standard for the best in today's architecture.
MVSA is proud to receive from the highest and most prestigious distinguished building awards program, that honor new and cutting-edge design, the 2017 award for her project New European Headquarters Calvin Klein & Tommy Hilfiger in the Amsterdam Houthavens, one of the city's newest creative hotspots.
MVSA is looking forward to the award ceremony in Athens on Friday 8 September, where Roberto Meyer and Wouter Thijssen will be present.