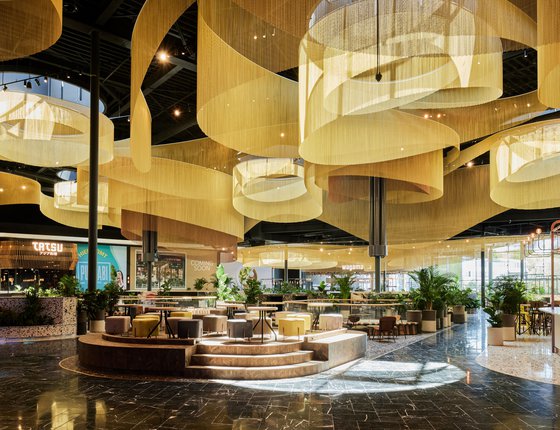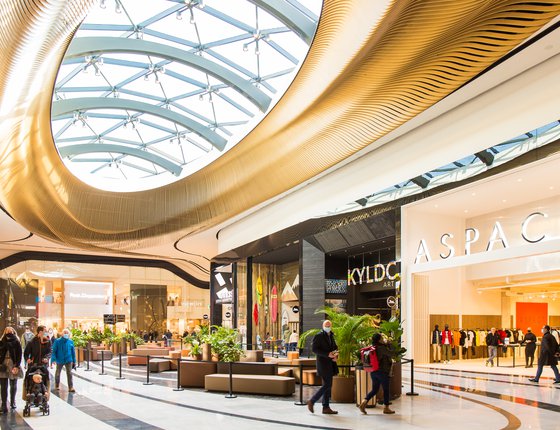 Amsterdam – MVSA Architects has been honoured at the European Property Awards in an online virtual ceremony on December 2nd for Westfield Mall of the Netherlands. This project, involving the transformation of a standard shopping centre into a next-level, all-round urban leisure destination, gained the acclaimed architecture office awards in three categories. MVSA is awarded in the category Retail Interior and received the highest level of five stars in Retail Architecture and Leisure Architecture.
Westfield Mall of the Netherlands In Leidschendam is a visionary remodelling of an existing building featuring an expansion from 70,000m2 to 200,000m2, making it the Netherlands' largest mall. The new design adds many exciting functions and services to the retail offer and delivers the 'wow' factor – a strong and spectacular design identity that is architecturally ambitious and appropriate to the context. This is exemplified, for instance, by the flowing white lines of the façade, a graceful and unifying gesture based on the idea of a silk scarf wrapped around the building.
"Westfield Mall of the Netherlands offers a unique experience as a leisure attraction and next-level shopping venue with a high level of architectural ambition. We are honoured to receive no less than three European Property Awards for the project, which sets a whole new standard for shopping destinations in the age of the internet."
– Roberto Meyer, founder and Principal Architect of MVSA
Westfield Mall of the Netherlands will now be entered into the overall European awards in two categories, competing on a international scale with the very best retail and leisure architecture.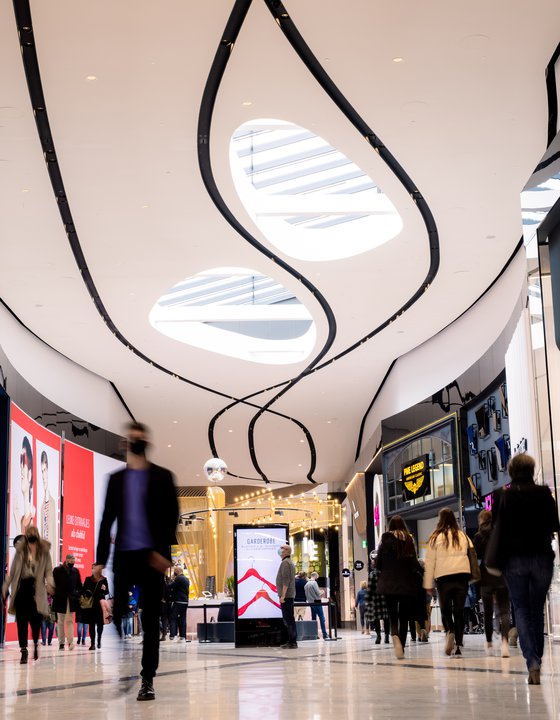 About MVSA
MVSA is a renowned international architecture and design firm with offices in the Netherlands and Switzerland. Our mission is to create architectural solutions that enhance well-being. We plan, build and design seamless environments that add functional and emotional value for those who use them, enrich their surroundings, promote sustainability, and help companies to succeed. MVSA creates innovative and exciting architecture, future-proof and sustainable.
Note for editors (not for publication):
For more information, interviews, visits and images, please contact Gilan Beune: g.beune@mvsa-architects.com or call +31 (0) 6 4055 1549.
Credit list:
Client: Unibail Rodamco Westfield
Lead Architect: MVSA Architects
Lead Interior Architect: MVSA Architects
Partner interior Architects:
Fresh!: Heyligers
The Gallery: …Staat
Furniture: Saguez and Partners
Contractor: Ballast Nedam
Constructor: Van Rossum Raadgevende Ingenieurs
Executive constructor: Goudstikker De Vries
Demolition work: Vlasman
Foundations and earthworks: Sterk
Façade: TGM
Tourniquets: Boon Edam
Vertical Conveyors: Otis
Electric installations: Energietechniek
Engineering installations: Roodenburg
Installation advisor: Techniplan Adviseurs BV
Building physics advisor: Peutz
Sprinkler installations: Trigion
Sanitary installations: Hoogendoorn
Construction logistics: Buko
Construction management: DVP
Design management: Brink groep BV
Advisory role realization: NEOO