IDA International Design Awards - Bronze in Architecture Categories / New Commercial Building
awards -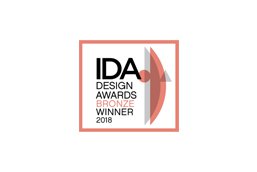 Mall of the Netherlands received Bronze in Architecture Categories / New Commercial Building in the IDA (International Design Awards)
A silk shawl inspired our sinuous makeover of a tired shopping centre, transforming it into a star destination and the largest shopping mall of The Netherlands.
Redefining shopping into a thrilling experience, needed more the approach of a landscape than a single building, challenging us how to unify all the various offering.
Our concept is based on the idea of one gesture, one design, one identity.
Just as a shawl, smoothly draped over the body like a second skin, can pull an outfit together, our sleek design unifies formerly scattered buildings with its beautiful draped façade.