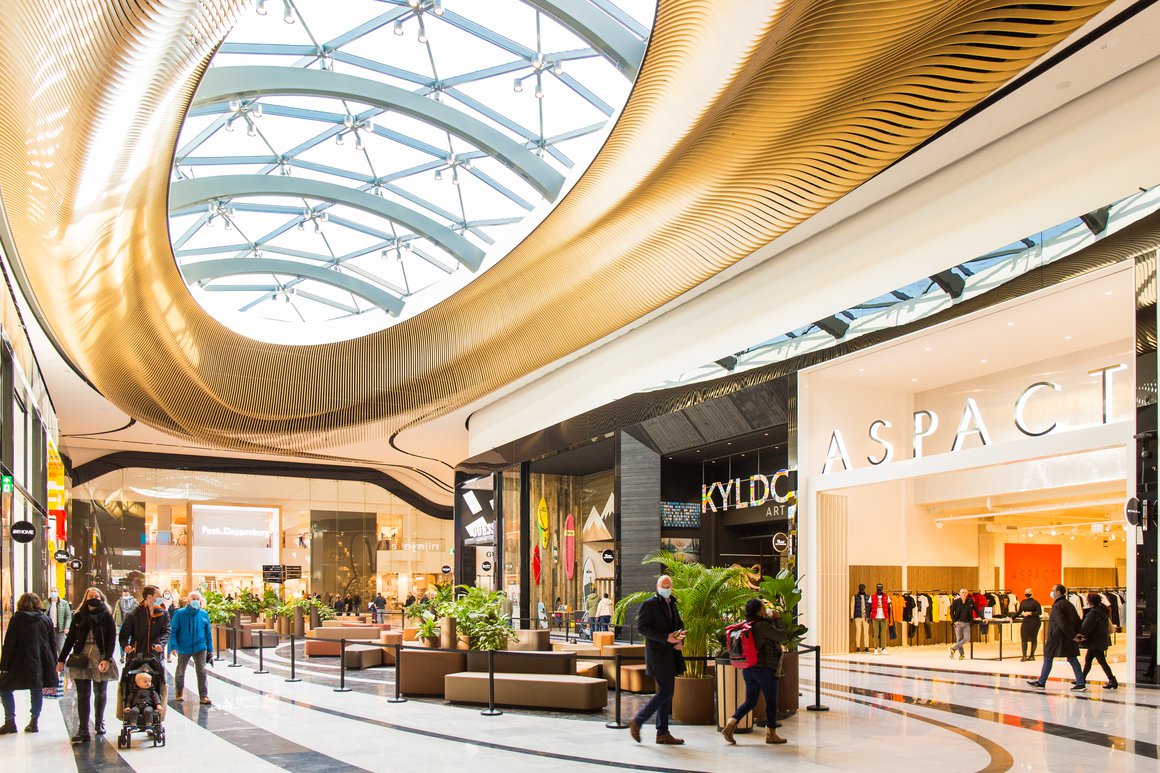 Westfield Mall of the Netherlands in Leidschendam is Netherlands largest all-round contemporary urban retail & leisure destination. The new design adds many exciting functions, services to the retail offer, and delivers the 'wow' factor – a strong and spectacular design identity that is architecturally ambitious and appropriate to the context. This is exemplified, for instance, by the flowing white curves of the façade; a graceful and unifying gesture based on the idea of a silk scarf wrapped around the building. The white scarf pulls the building together, here and there opening up to allow visitors to enter and exit the mall. The fluidity of the scarf was key to the concept of the interior too, where a flowing figure of eight loops through the building, carrying visitors along on an exciting journey of discovery.
About MVSA
MVSA is a renowned international architecture and design firm with offices in the Netherlands and Switzerland. Our mission is to create architectural solutions that enhance well-being. We plan, build and design seamless environments that add functional and emotional value for those who use them, enrich their surroundings, promote sustainability, and help companies to succeed. MVSA creates innovative and exciting architecture, future-proof and sustainable.
About the European Property Awards
The European Property Awards, now in their 28th year, are judged by an independent panel of over 80 industry experts who focus on design, quality, service, innovation, originality, and commitment to sustainability.