MVSA Architects at Expo Real 11-13 October 2021
events -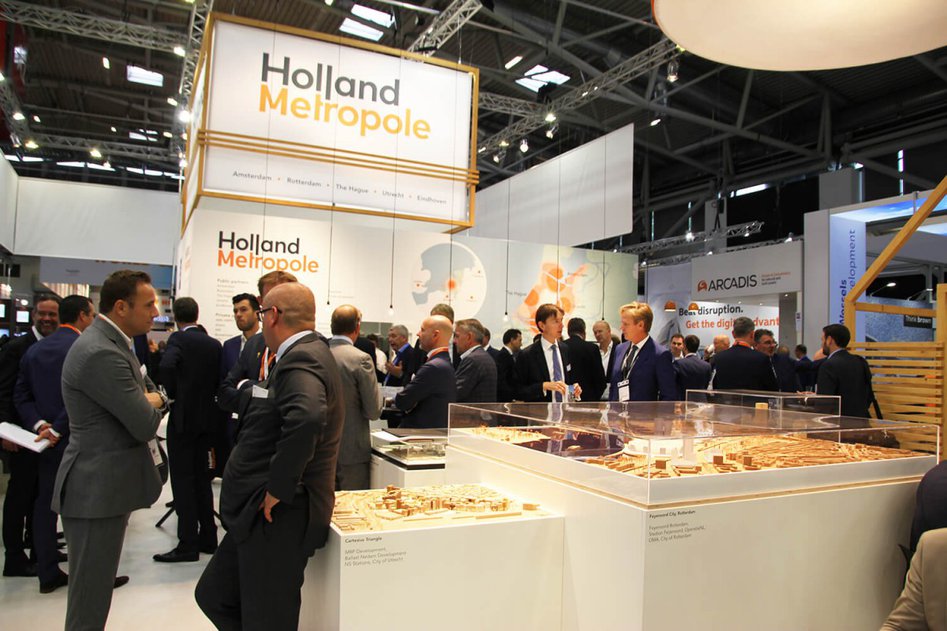 The Holland Metropole alliance is heading for the Expo Real real estate trade fair in Munich with a team of 24 partners, plus five start-ups in the real estate sector.
This year, the use of timber in modern construction, as well as the importance of climate change and adaptation, take center stage on the Holland Metropole stand over the three days of the fair.  
The recent floods in the Netherlands, Germany and Belgium brought home just how important it is to tackle climate change, adapt to it and to deal with excess water caused by increasingly heavy rainfall.
Across the Dutch real estate sector, climate change targets are becoming increasingly important and the themes of circular construction, carbon emission reduction and water management are at the forefront of the Holland Metropole approach, whether local authority, developer or investor.
Timber too has an important role to play in construction of the future. Experts have calculated, for example, that if the one million new homes which the Netherlands will need by 2030 are made primarily from wood rather than concrete, it would save 50 megatons of carbon dioxide emissions.
This year, Expo Real runs from October 11 to 13, offering a networking platform to some 1,200 exhibitors and thousands of visitors from all over the world.
The 23rd edition of the trade fair is taking place against the backdrop of the coronavirus pandemic and the climate crisis, both of which have a leading role across the conference programme. In total, 121 discussion panels, speeches, forums and other events will take place across the seven halls of the Messe München venue during the three-day fair.
To find out more about the way the Holland Metropole partners are tackling climate change, as well as the great range of investment opportunities on offer throughout the region, please visit them at stand A2.130.