Project information
Location

Amsterdam

Project completion

2011

Building surface

Client

Prorail
Sloterdijk is a major multi-modal public transport node and the western gateway to Amsterdam. For travelers coming from Schiphol Airport, Sloterdijk literally and figuratively is the window on Amsterdam. The new Sloterdijk Station is an important urban link, and the throbbing heart of the Teleport area, where 35,000 people come in future work.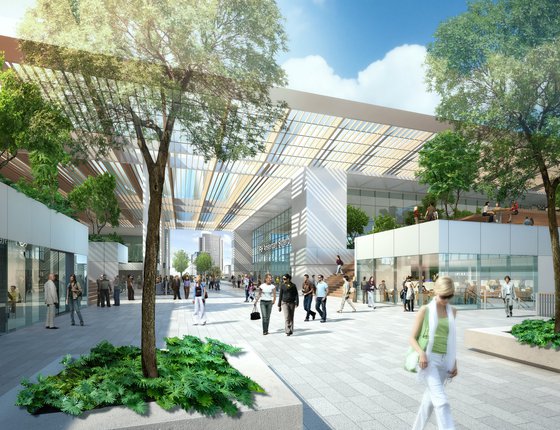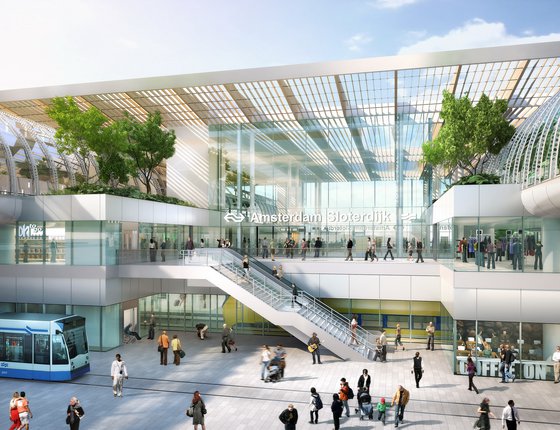 The renewed Sloterdijk will be an important impetus to the development of a high quality urban station area, the Teleport area, and close in a natural way to the developments in the station area. It is a transparent and orderly station with a powerful and unified architecture that contributes to the new identity of the Teleport area.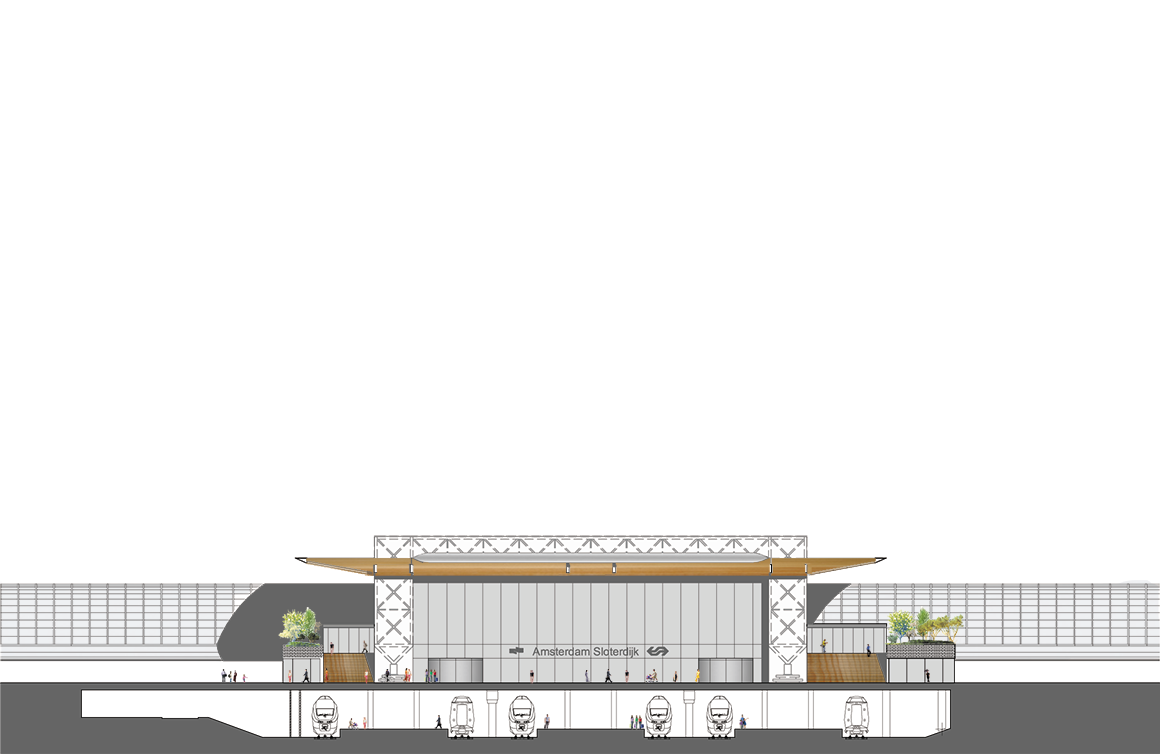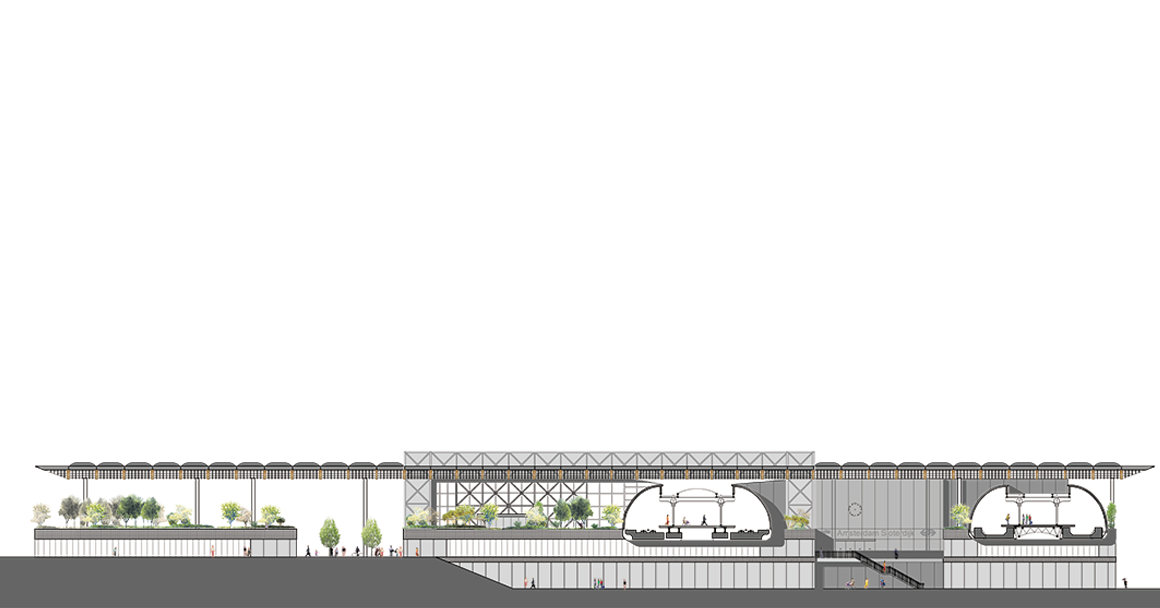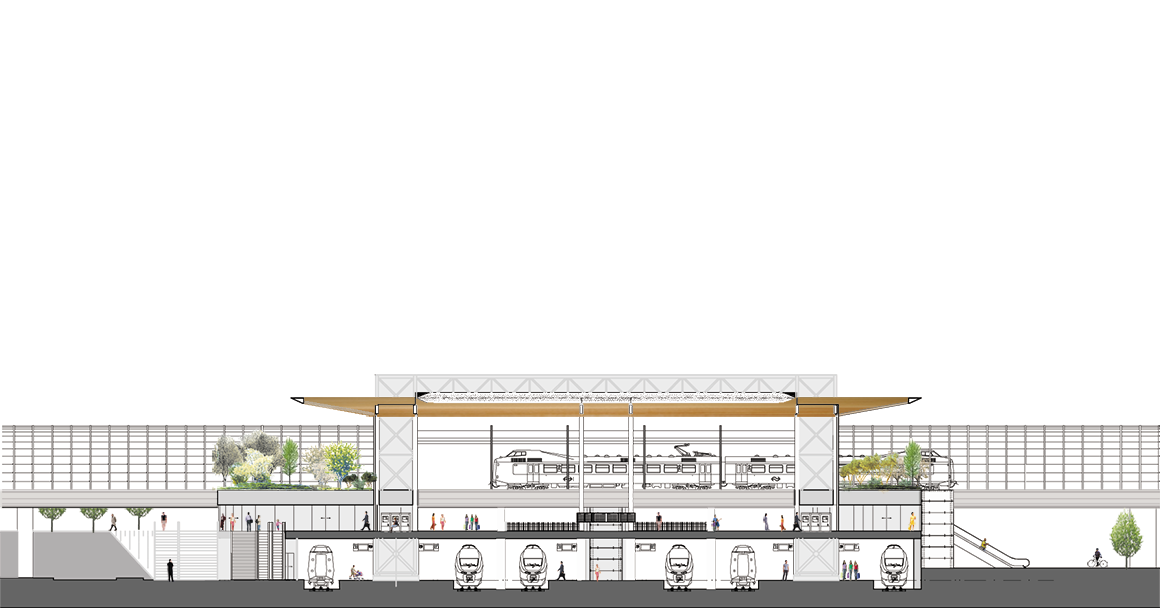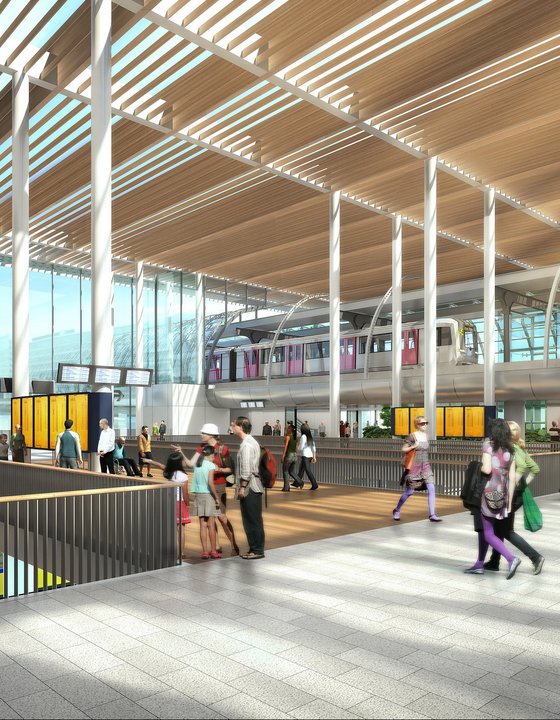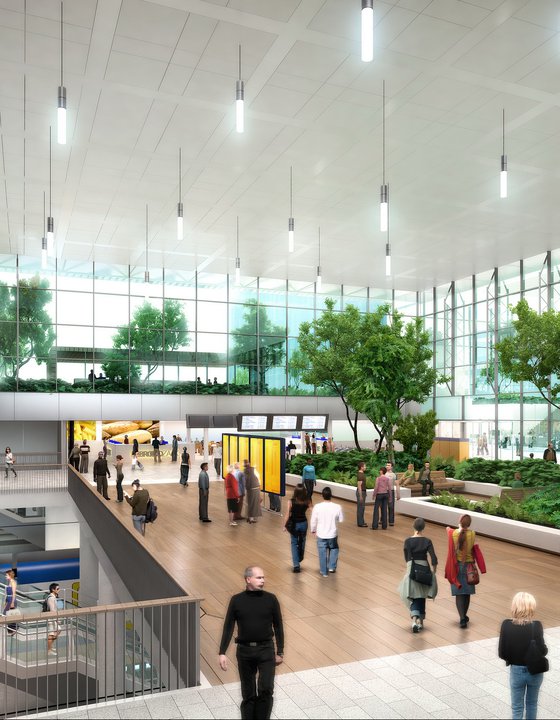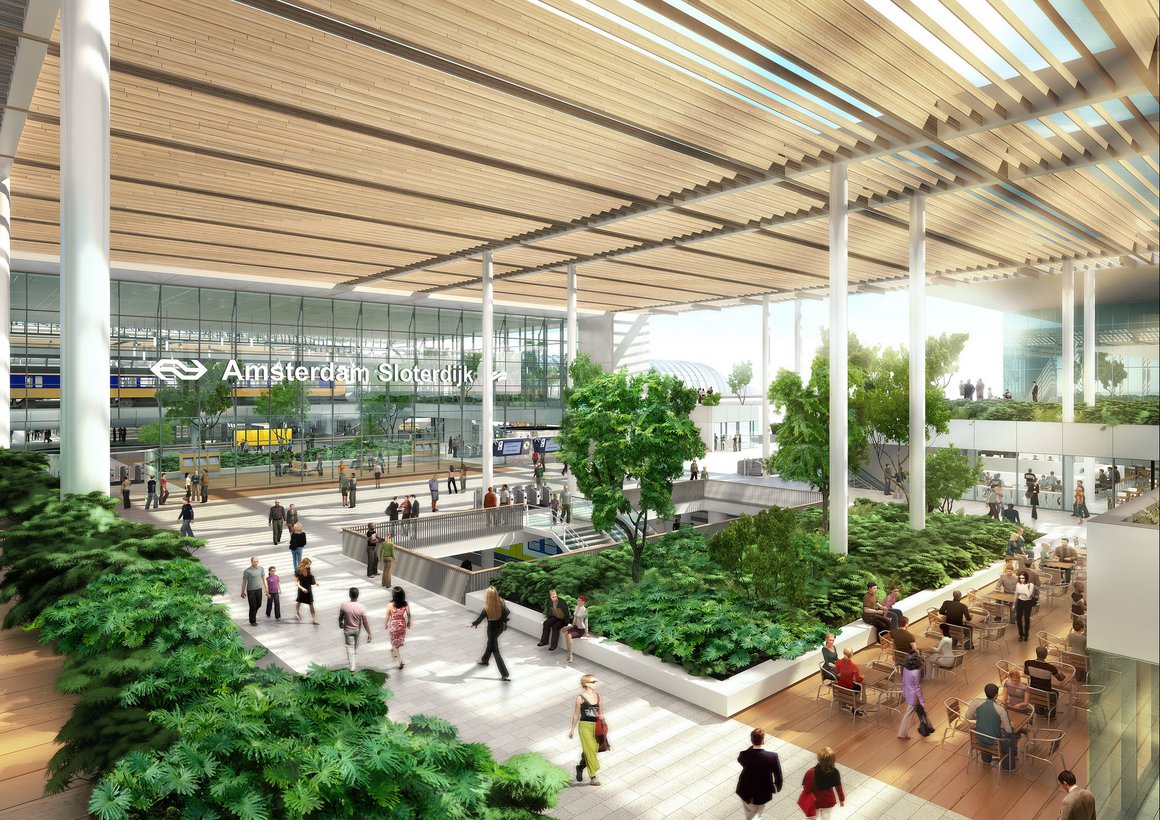 In the station and Orly Square there is ample space for (indoor) gardens that greatly contribute to the ambience and experience of the station but also an integral part of the climate concept. They provide for the regulation of humidity in the terminal and they serve as ecological sanitation. Rain and wastewater is collected and purified in the (indoor) gardens using plants and microorganisms. Through information and the possibility of fulfilling these tours open to the public gardens, an educational function. Together with the wooden roof and wooden floors, a cozy ambience in which the traveler in a natural way is called a warm welcome.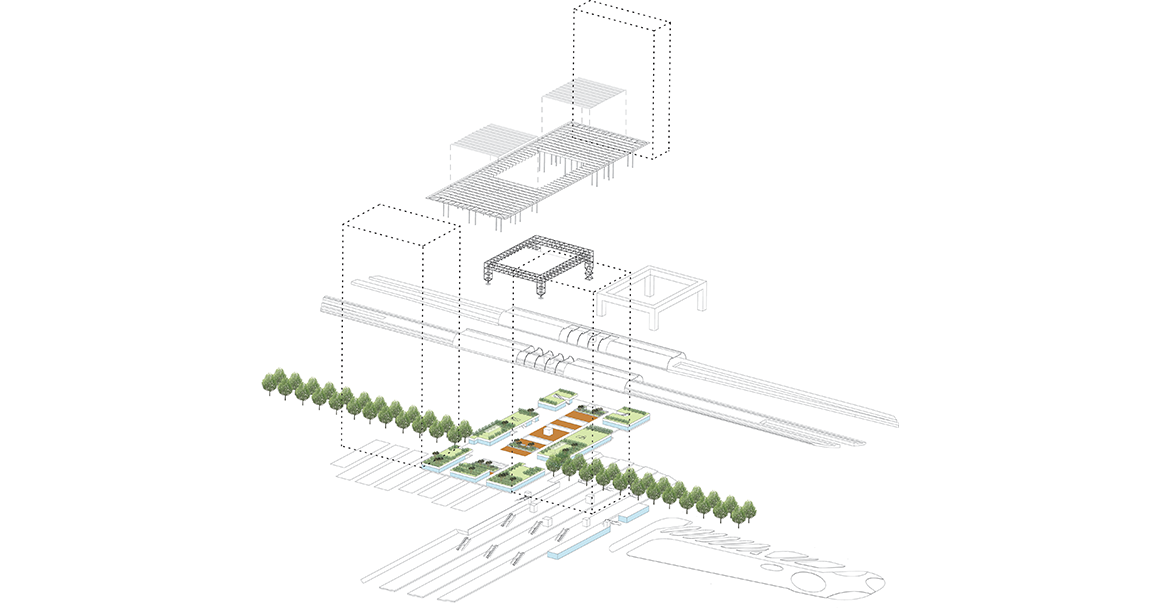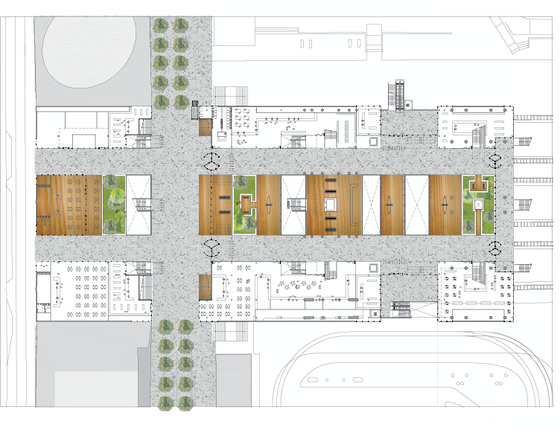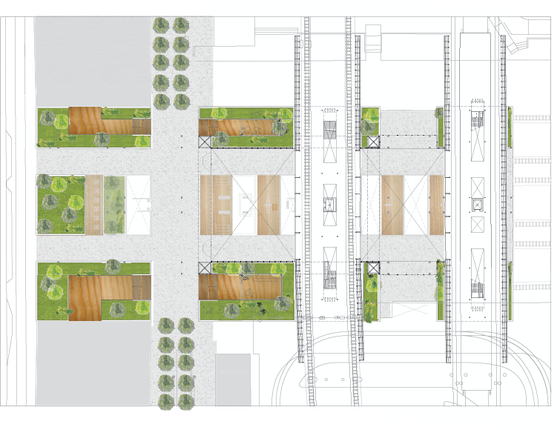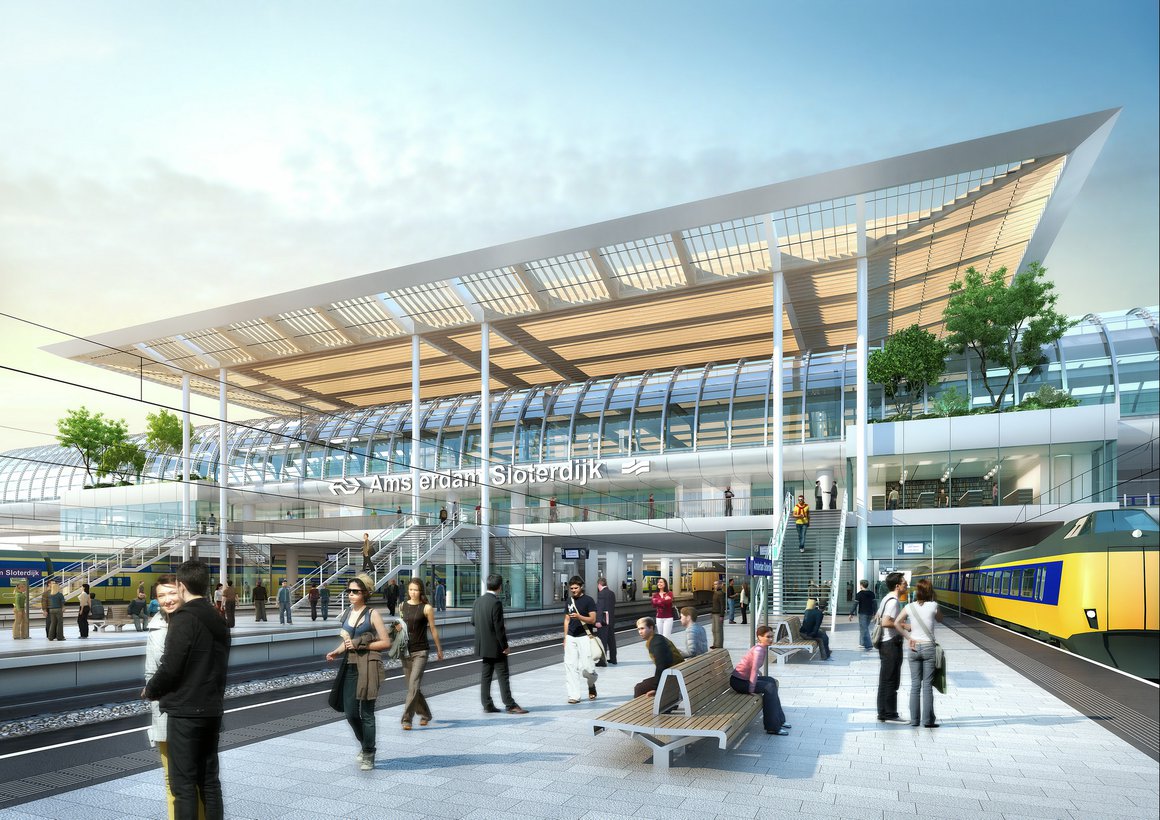 Factsheet
Amsterdam Sloterdijk Station , Amsterdam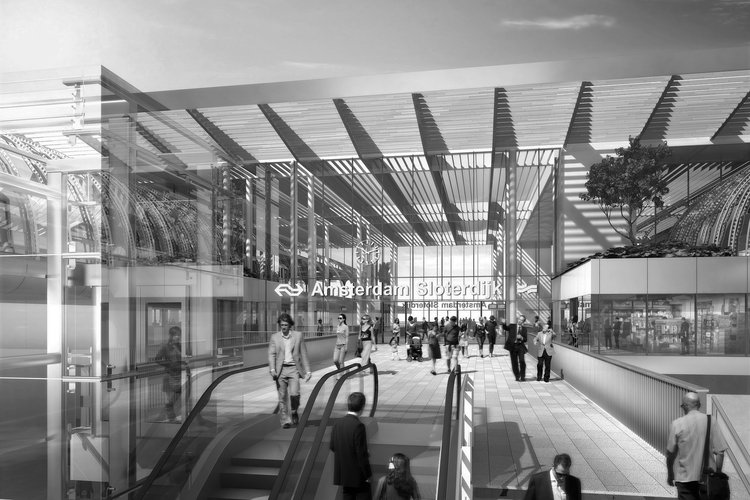 CLIENT

Prorail, Gemeente Amsterdam