Project information
Location

The Hague

Project completion

2009

Building surface

66.000 m2

Client

Rijksvastgoedbedrijf Ministerie van Financiën
Embracing the urban context
In order to transform Jo Vegter and Mart Bolten's austere concrete monument into a lively new element in the urban landscape, we added a strong measure of transparency. A glass façade wraps the concrete structure, with silvery olive trees rather than sheer walls now on view to passers-by. The cut-away entrance makes the building more approachable and less formal in appearance, effectively giving it a new heart. All this was achieved while preserving the original structure, which is one of the best examples of Brutalism in the Netherlands.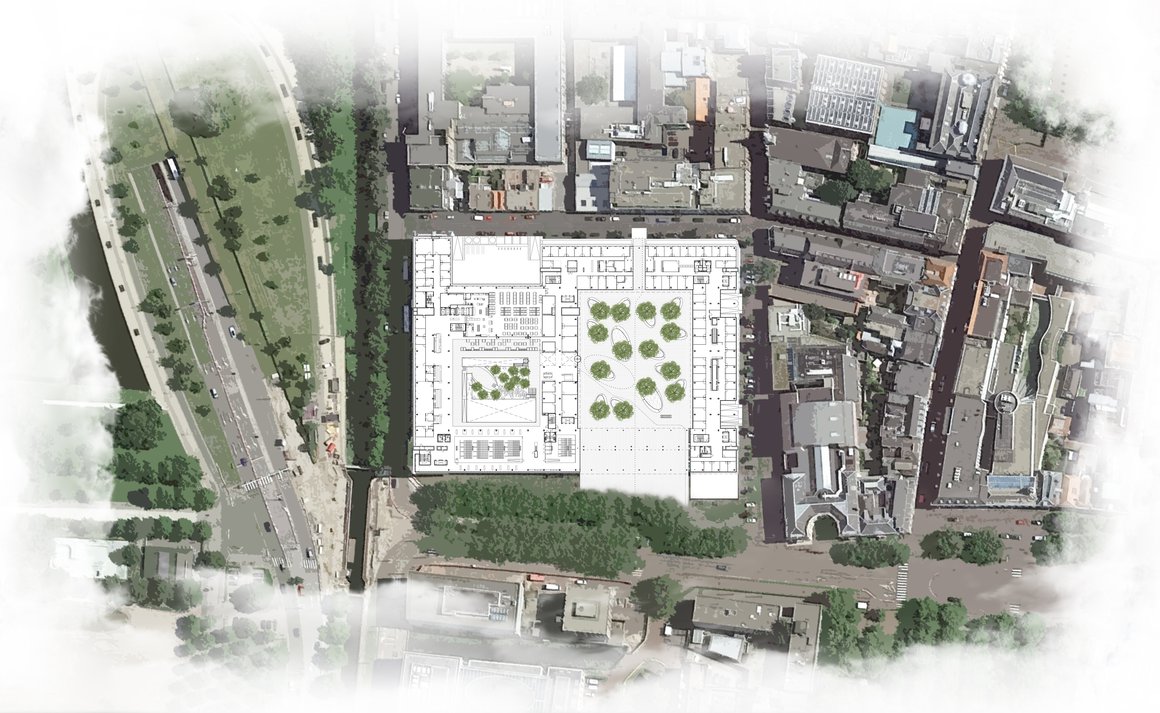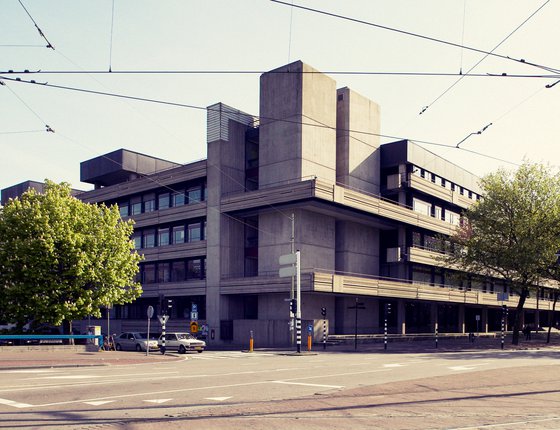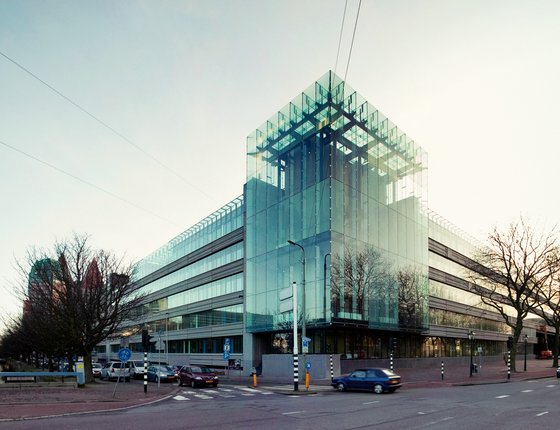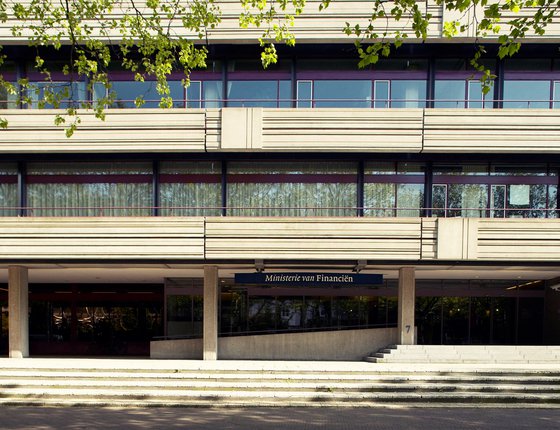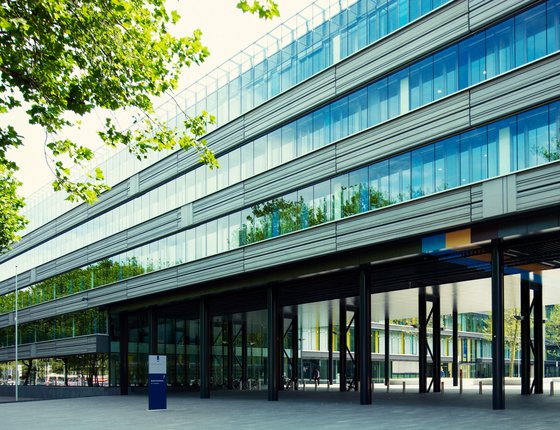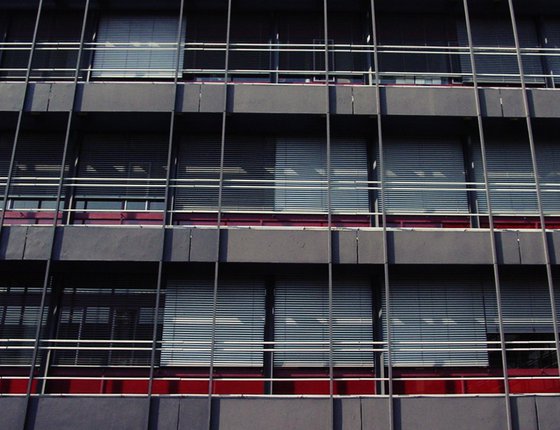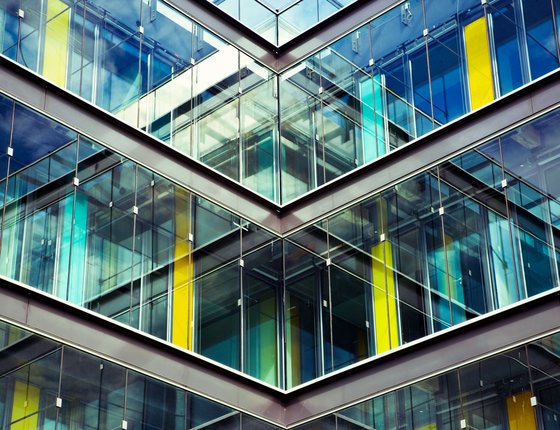 Open to the public
The original building contained two courtyard gardens. We turned one of the two into a public space, which is accessible via two welcoming entrances. We covered the second courtyard with a glass roof, creating an atrium where the ministry's staff and visitors can meet and mingle. The gardens have been landscaped and planted with tamarind trees and orchids. Green elements including palm gardens are included in the building's upper storeys too, creating an inspirational environment for workers. Enhancing the building's function as a city landmark, we also added a winter garden at the corner of the Korte Voorhout and Prinsessegracht, where silvery olive trees now grow in a two-storey high glass space.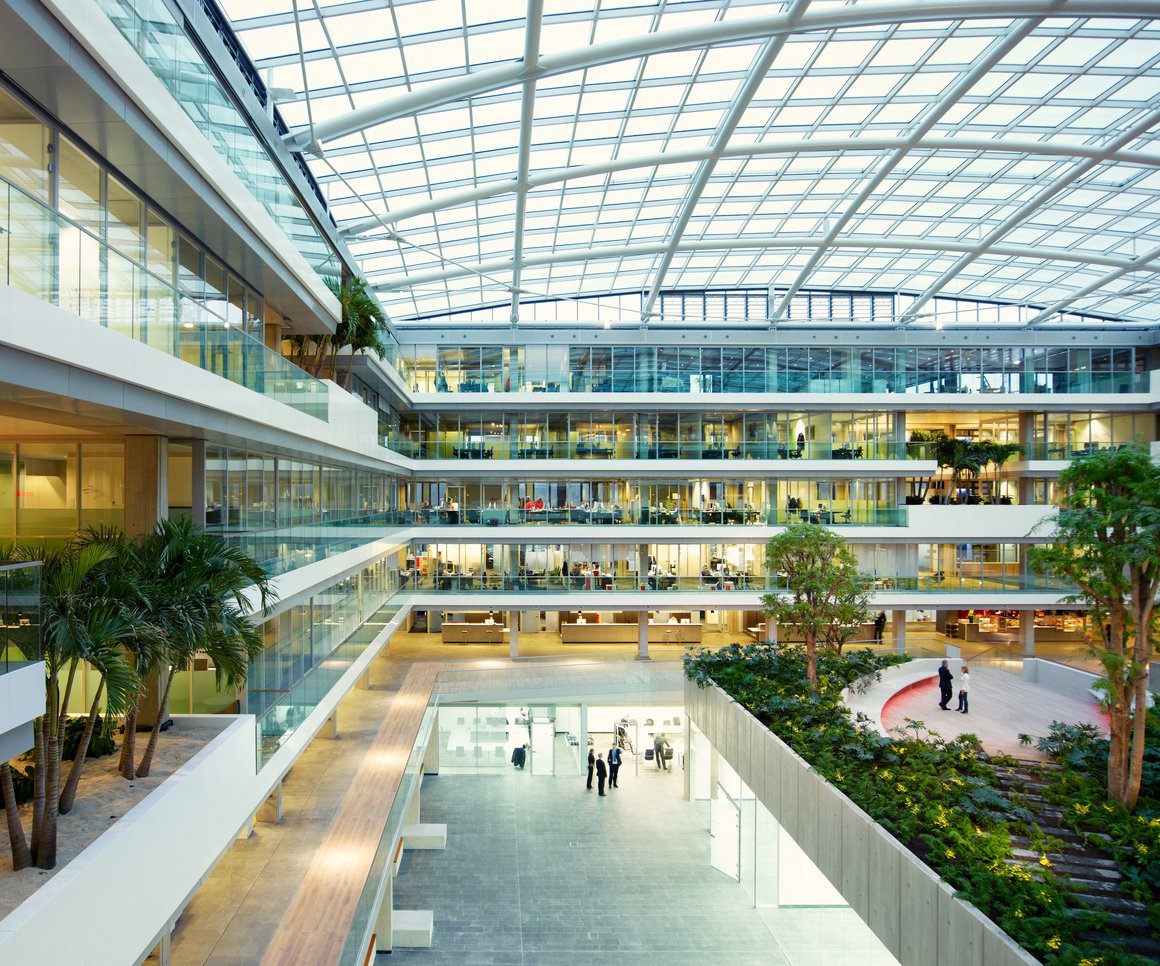 Elevation

Section
Energy gains
The glass façade that softens the harsh Brutalist lines of the ministry is not only aesthetic. It also acts as a climatic and acoustic buffer zone, contributing to the overall sustainability of the building. The façade also improves ventilation, helps control condensation and prevent cold draughts. The renovated structure makes huge energy savings thanks to the use of thermal energy storage together with a ceiling cooling system. As a result of all these interventions, the building's energy performance coefficient (EPC) is 0.89 – way below the required 1.40.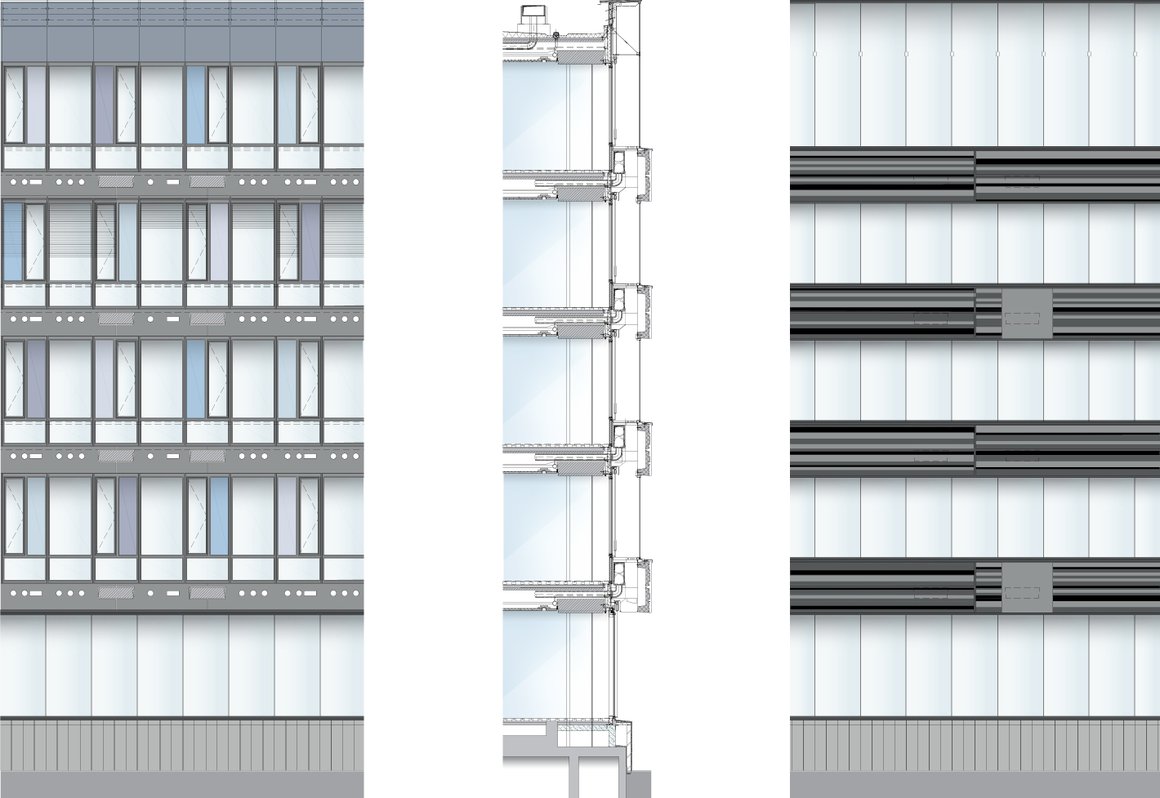 PPP first
This commission gained our office important experience in working with a new contract form. This was the first time that the Dutch government had put one of its office buildings out to tender in the form of a Public-Private Partnership. This pilot scheme encompassed design, build, finance, maintenance and operations. A project analysis later showed that a saving of 15% was achieved in comparison with conventional tendering.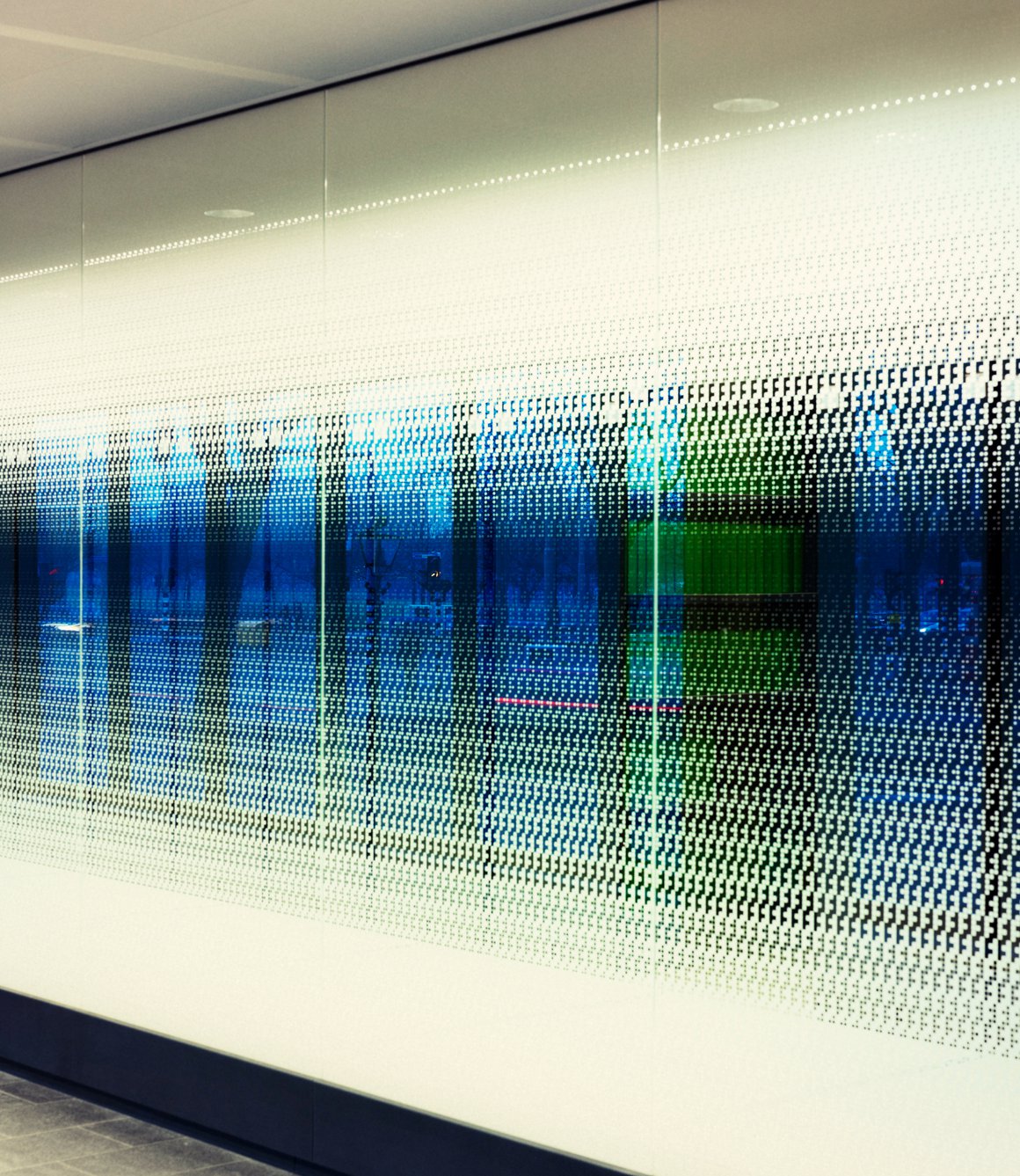 Flexible interior
We were careful to preserve the interior's Brutalist character, showcasing the rough concrete surfaces with their wooden formwork motifs and the visible load-bearing structure of the building. With an eye on the building's future sustainability, we focused on flexibility, so that changes in layout and use are easy to implement. Walls can be moved without opening up ceilings, and raised floors allow for a simplified data infrastructure. The renovated office space accommodates 1,750 employees, over seven floors: two below ground, including parking and sport facilities, and five above ground, with meeting rooms, a library, offices and a restaurant. In total, the building now provides 66,000 m2 of floor space.
Meeting room atrium

open Interior

use of greenery

Waiting room

Transparency

Boardroom
Our prizewinning renovation transforms an inward-looking building into an expansive monument embracing the urban environment
Factsheet
Ministry of Finance , The Hague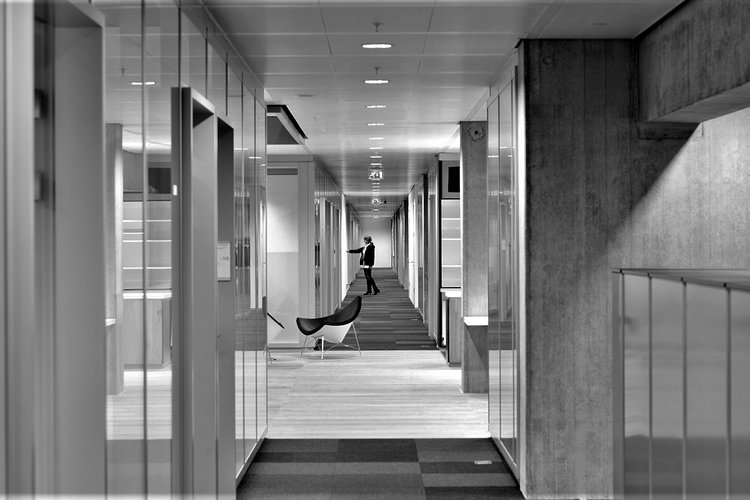 ADDRESS

Korte Voorhout 7, The Hague

CLIENT

Rijksvastgoedbedrijf, Ministerie van Financiën, Safire BV

DESIGN

MVSA Architects, DEGW Amsterdam/Londen (Interior), Michael R. van Gessel, Amsterdam (Landscape)

CONSTRUCTION

Arup BV, Strukton Engineering

INSTALLATIONS

Arup BV, Peutz, Cofely Nederland N.V., Burgers Ergon BV
AWARDS
LIST
PPP Award 2011
Ministry of Finance The Hague


Mies van der Rohe Rohe Award 2009
Glas Award 2010



BNA Building of the year (BNA Gebouw van het jaar) 2009