Project information
Location

The Hague

Project completion

2012

Building surface

143.000 m2

Client

Babylon Den Haag: a cooperation between Fortress and Propertize
Original vs. New
The New Babylon's original design consisted of multiple blocks stacked one on top of the other. Its new design surrounds the old Babylon complex. In new sections, we incorporated an original layout to create a mix of residential, commercial and recreational areas.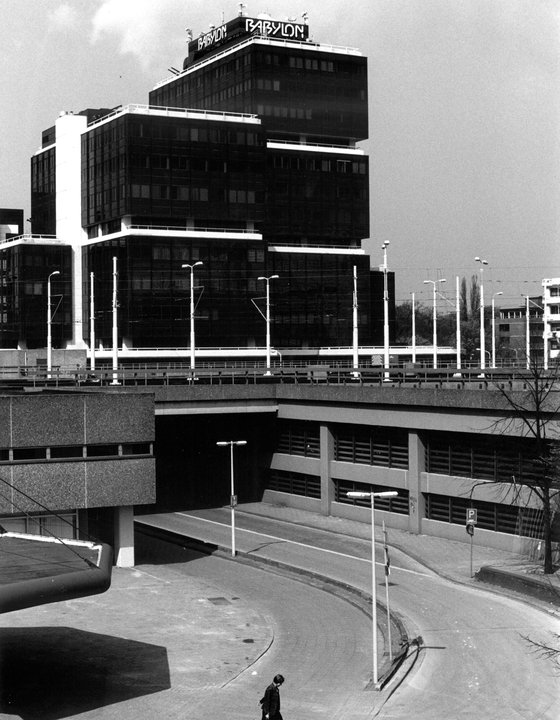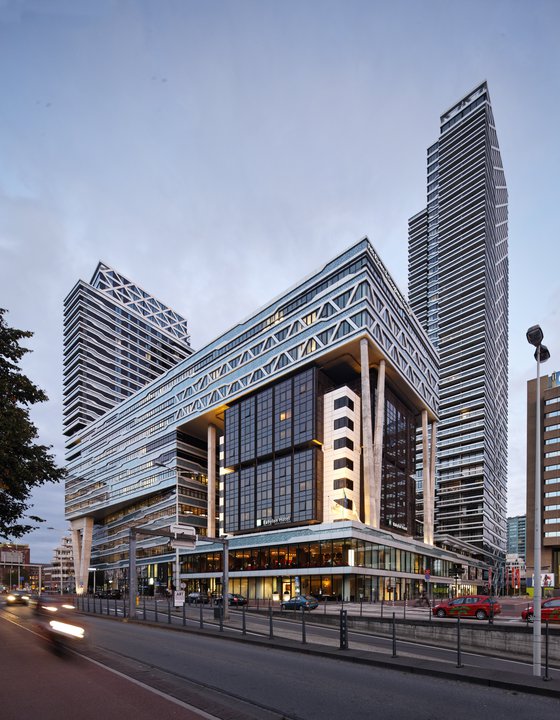 Coherency
The Babylon complex was the focal point of modern urban redevelopment in the early 1970s. At the time, its subdued design and artificially lit interior formed a stark contrast with the city's colourful and vibrant streetscape. By early 2000, its introverted appearance was no longer in keeping with The Hague's urban and spatial development plans. Since 2012, New Babylon provides a revitalized coherency between public and private spaces.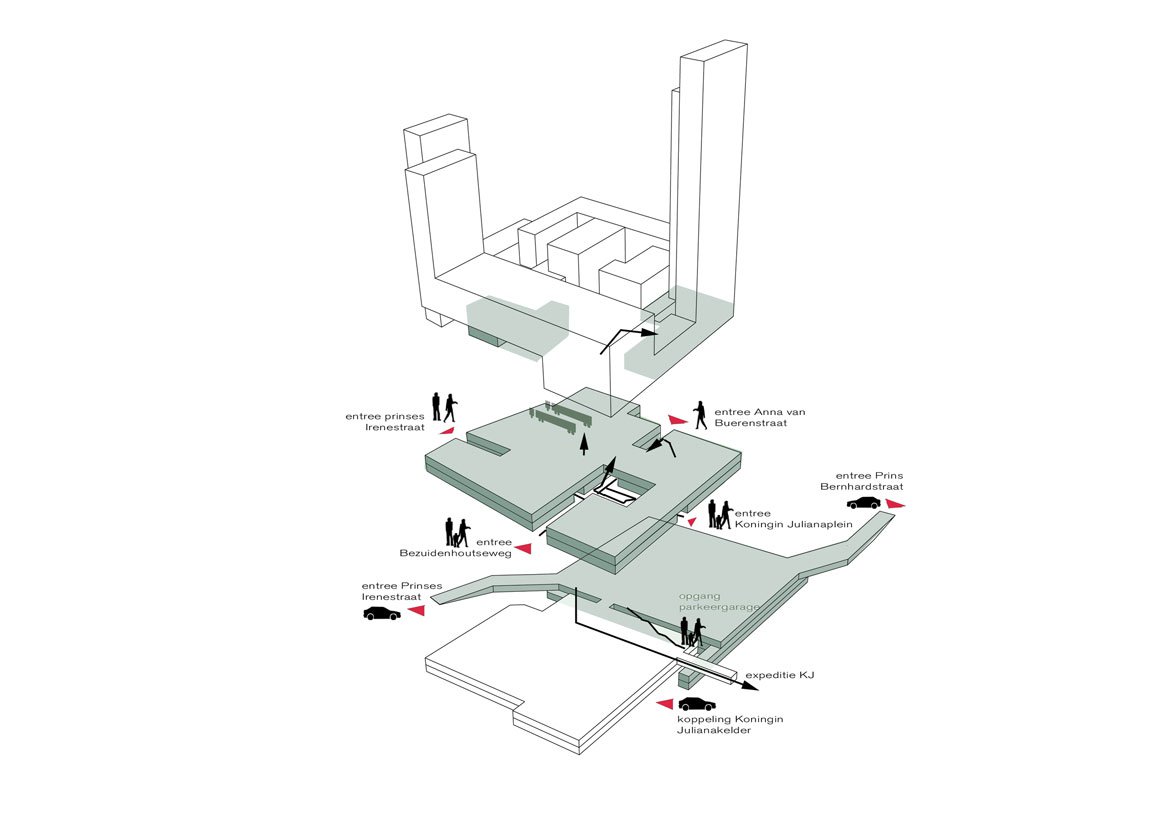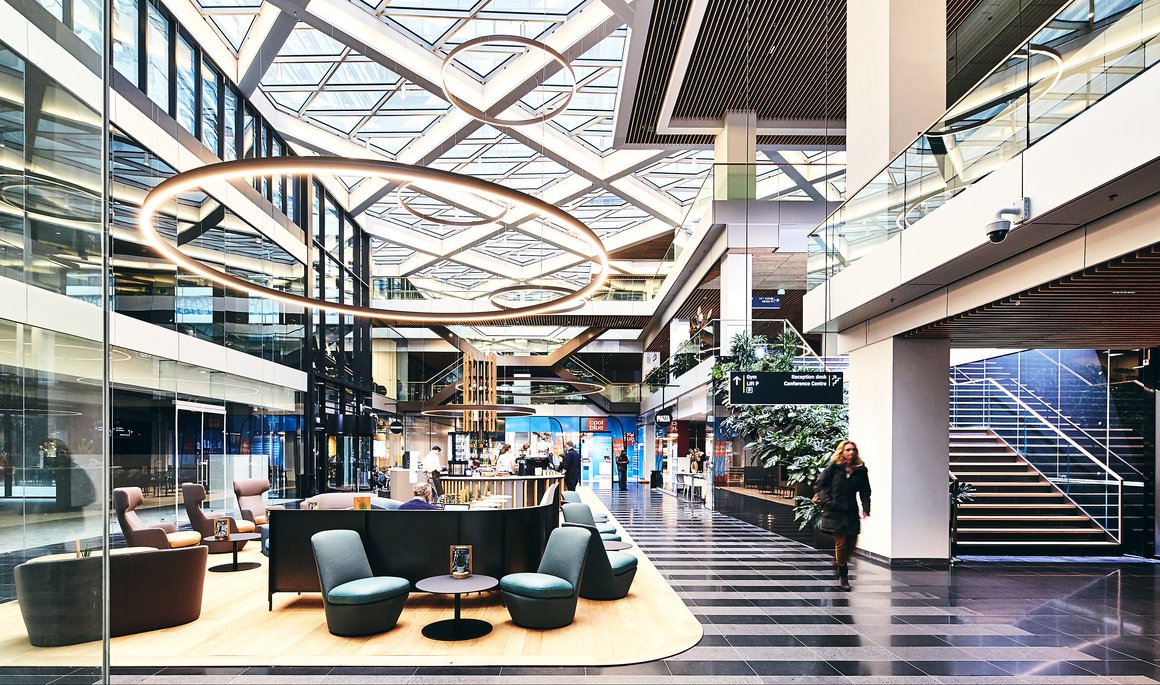 Usable Floor Area
We decided to reuse the complex's existing structure to capitalize fully on its strengths and to save on costly and undesirable demolition work. Even though we only expanded the building's footprint from 7,100 m² to 10,500 m², we successfully tripled its usable floor area from 44,500 m² to 143,000 m².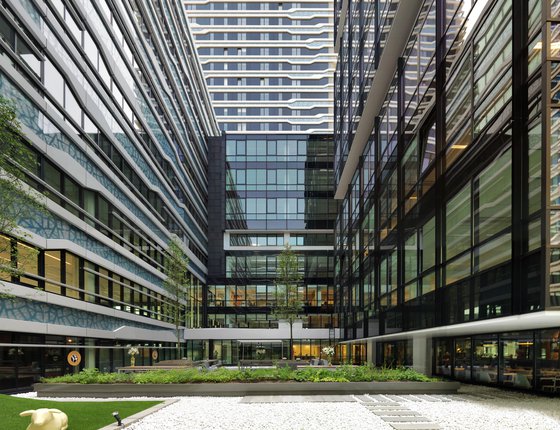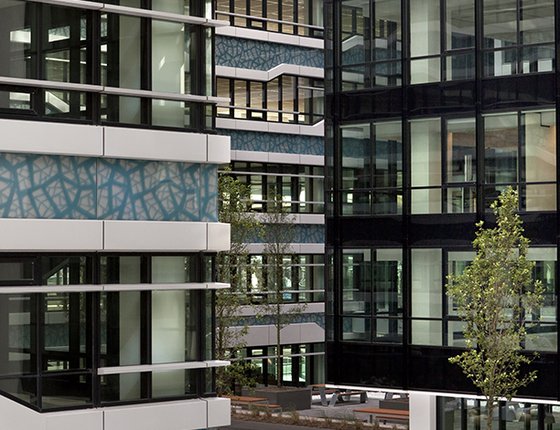 Working
New Babylon's first two floors accommodate shops, restaurants and other amenities. Wide, brightly lit corridors are accessible from every corner of the building and create a magnificent thoroughfare connecting Anna van Burenplein and Koningin Julianaplein. Offices and a conference centre are situated on upper floors, yet they successfully retain a spatial connection with the lower-lying shops. The sky lobby on the second floor of the atrium leads to these upper levels. Entering the inner courtyard and looking up through its glass roof, you not only see just how tall the two towers are, but you can almost feel it. Several landscaped roof gardens are a reference to the Hanging Gardens of Babylon. Landscaped areas have also been incorporated between the shops to create an aesthetic mix of green and functional space.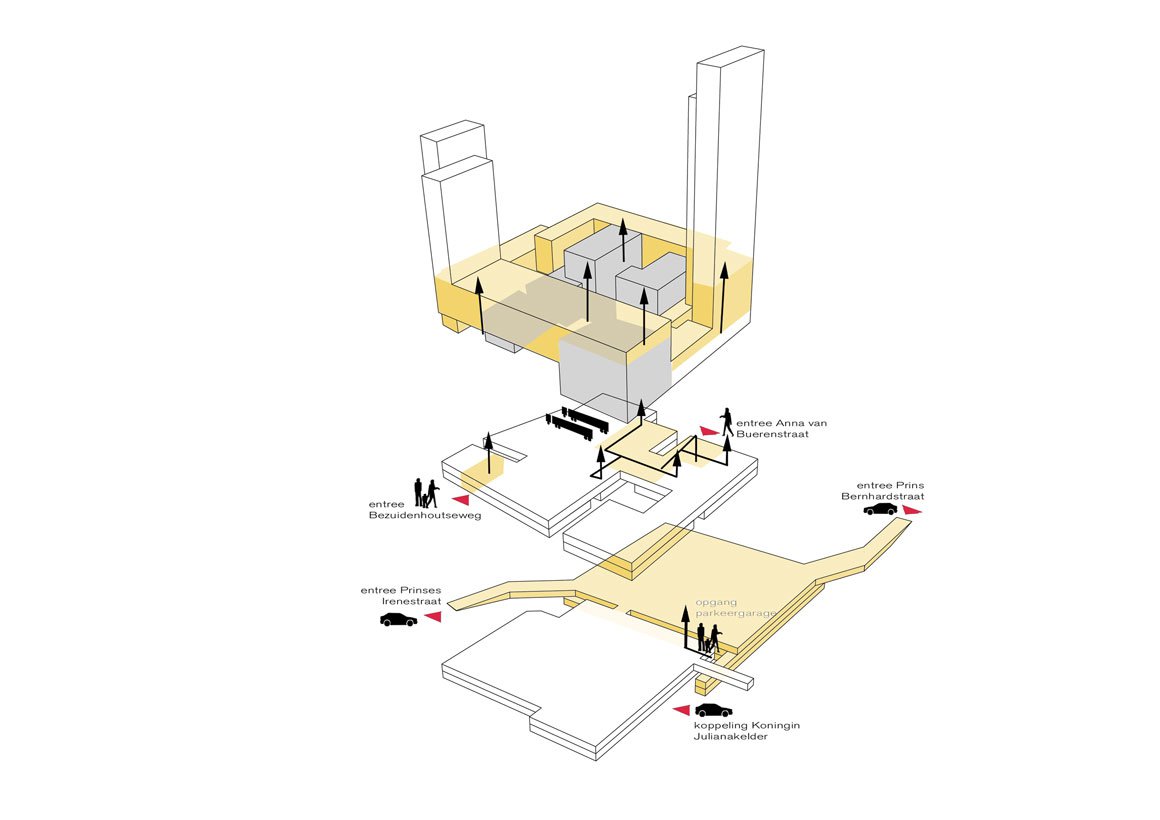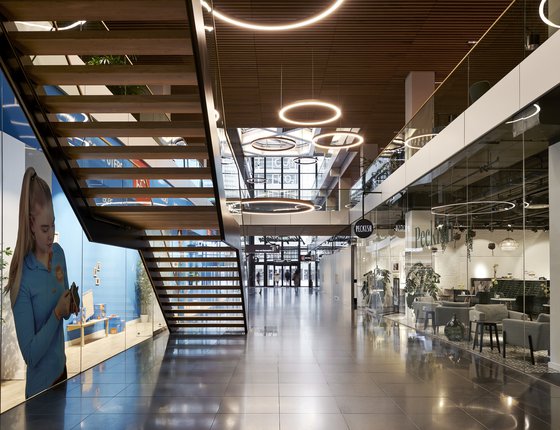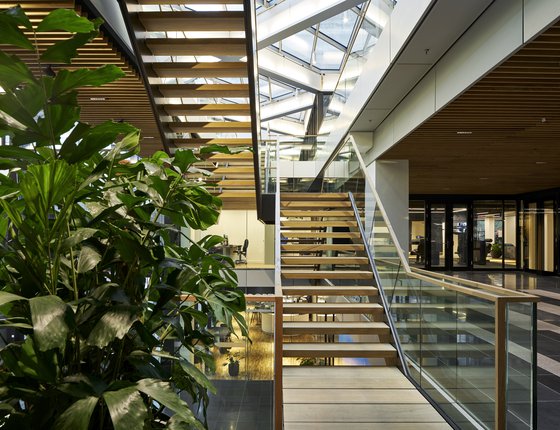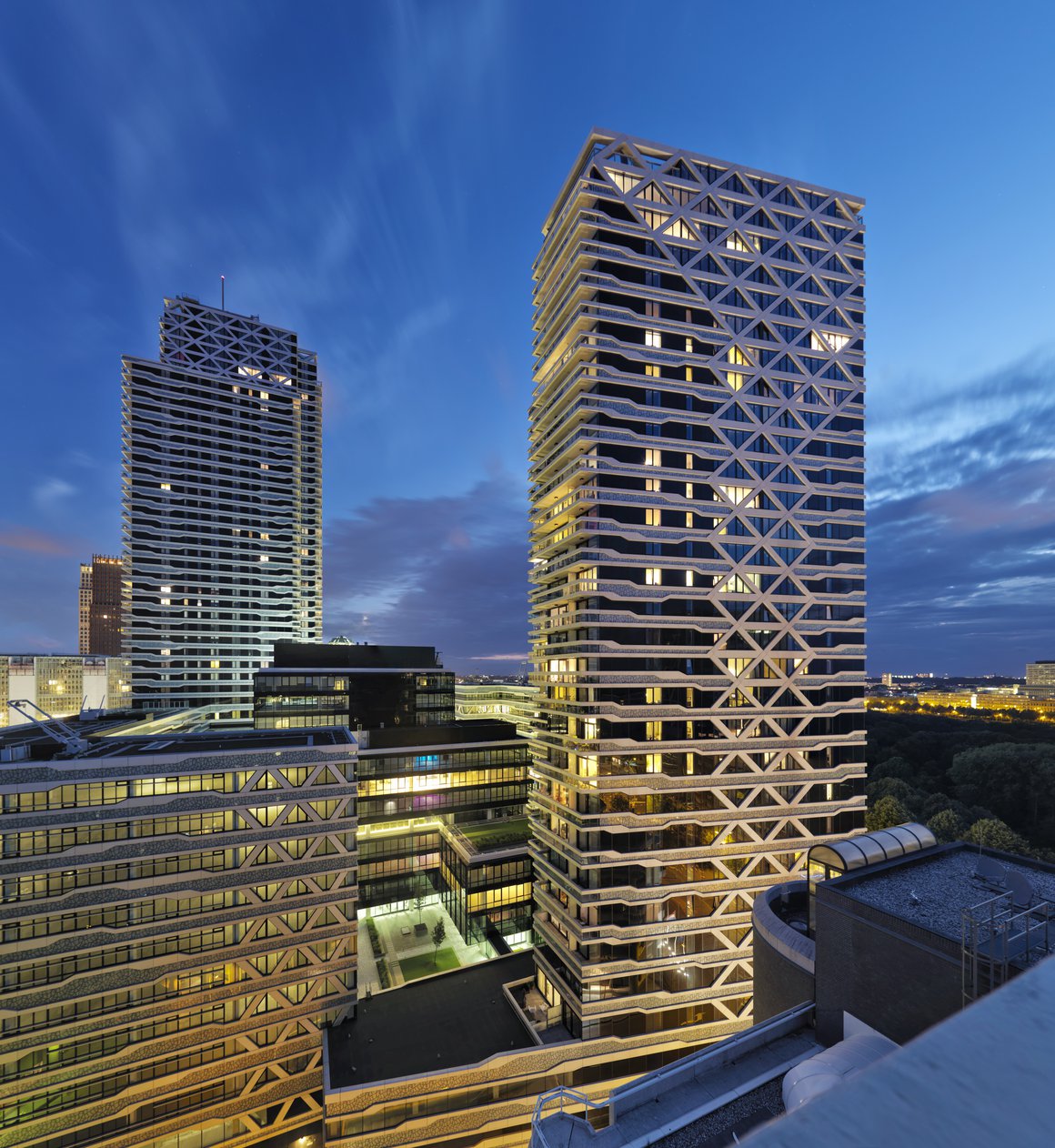 Living
The two towers – Park Tower on the north-east side and City Tower on the south‑west side – include a total of 335 luxury owner-occupied/rental apartments, ranging in size from 90 m² to 280 m² across several floors. Entrances to the towers are located on the ground floor, even though apartments are only situated on second and higher floors. Every apartment has its own outdoor area, be it a balcony or a roof garden. Lower-lying apartments have views out across the nearby park and higher up the tower, they have magnificent views over the whole city. Adding homes to New Babylon – with its central location and unrivalled public transport access – makes an important contribution to the city's sustainable urban renewal and redevelopment plans.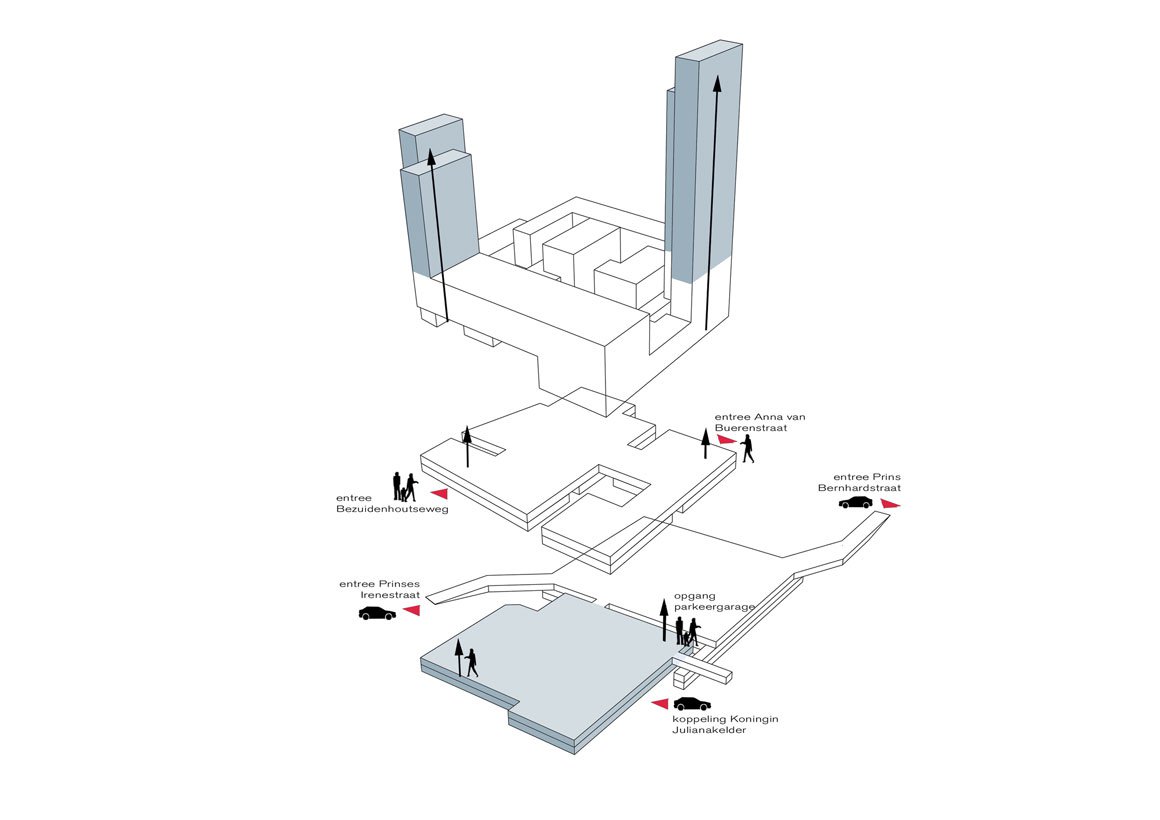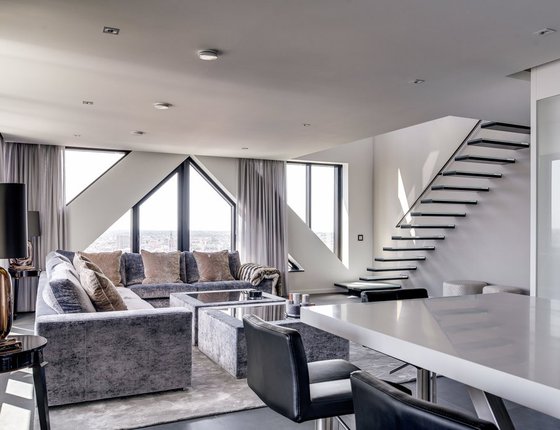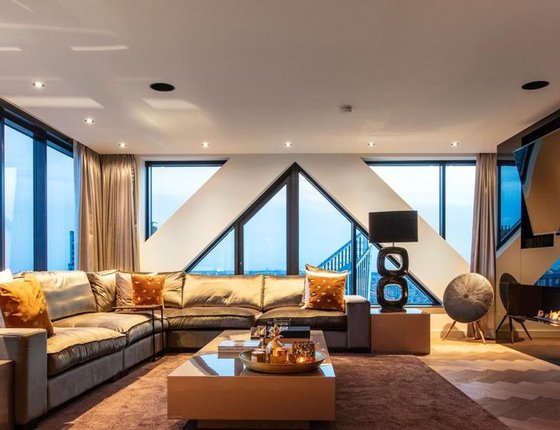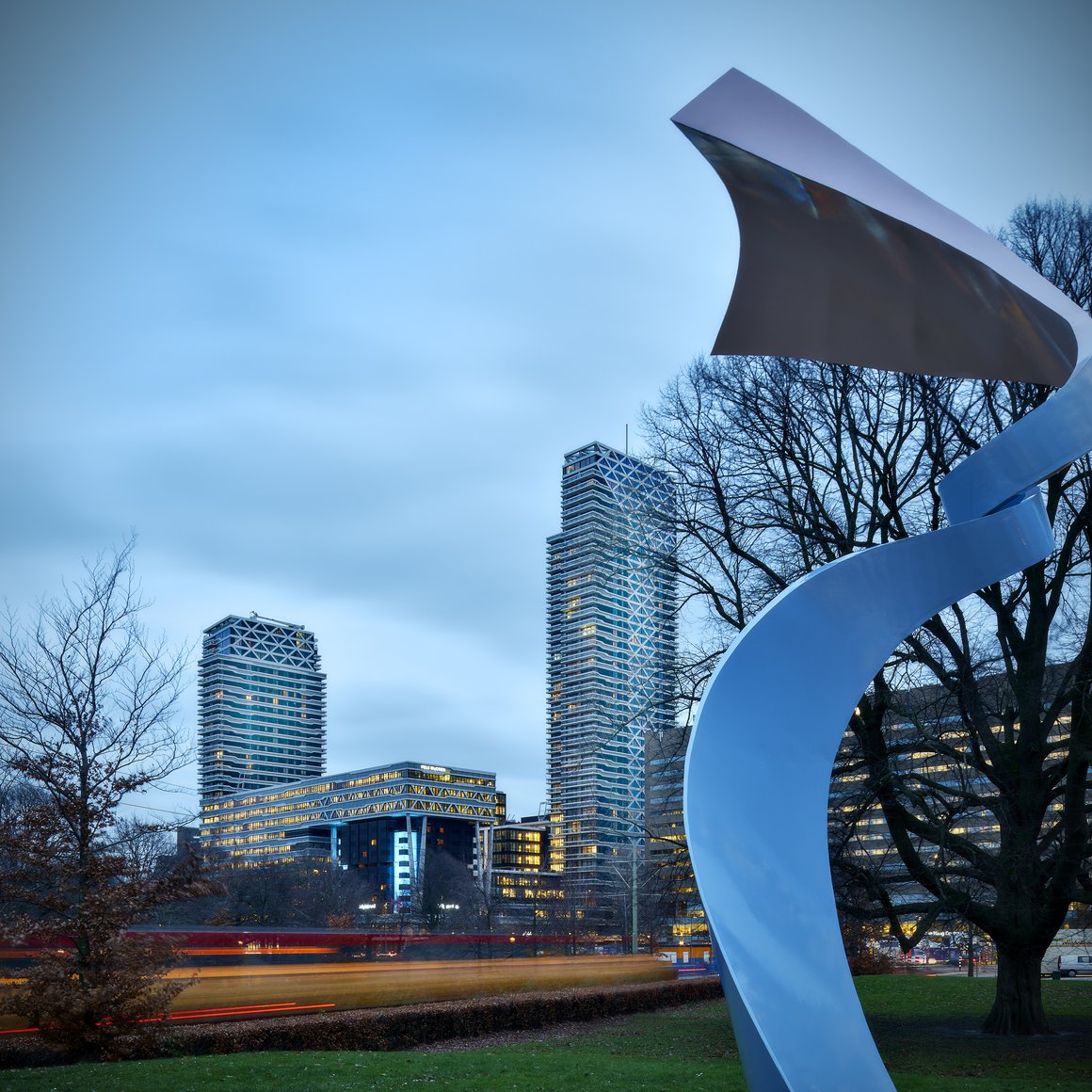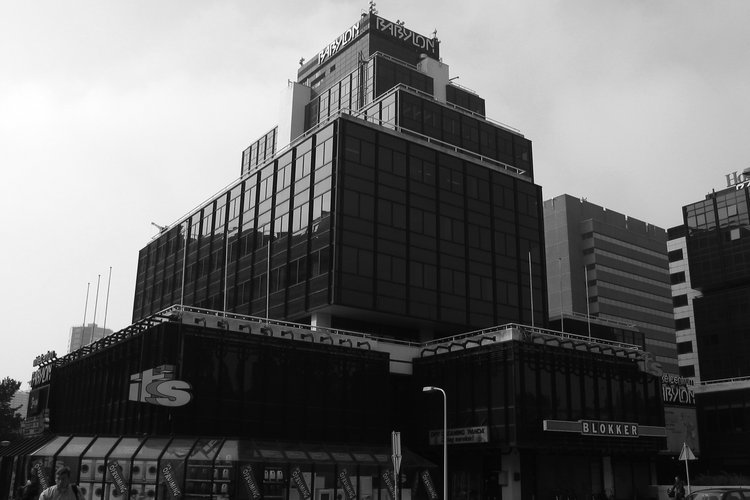 ADDRESS

Anna van Buerenplein 41a, 2595 BG The Hague

CLIENT

Babylon Den Haag: a cooperation between Fortress and Propertize
NEWS
AWARDS
FIABCI Prix d'Excellence Netherlands 2013
Winner Category Environmental (Rehabilitation/Conservation)


Blueprint Awards 2014


Euro-region for CTBUH Best Tall Building Award 2013
International Highrise Award 2012
Iconic Awards 2014
Winner category Architecture Specials


MIPIM Awards 2014
Finalist category 'Best Refurbished Building'