Project information
Location

Rotterdam

Project completion

2006

Building surface

375 m2

Client

Shoebaloo B.V.
Pebbles on a beach
At 375 m2, the Rotterdam store is Shoebaloo's largest, housing the Netherlands' biggest collection of designer shoes and bags. Our store design is therefore all about the display. Inspired by the shape of pebble – a unique natural form always found in large numbers – we created a basic display unit, then multiplied its impact. Placing the illuminated units around the walls leaves the large, shiny floor space largely open and empty – forming the perfect stage for customers as they try on the shoes.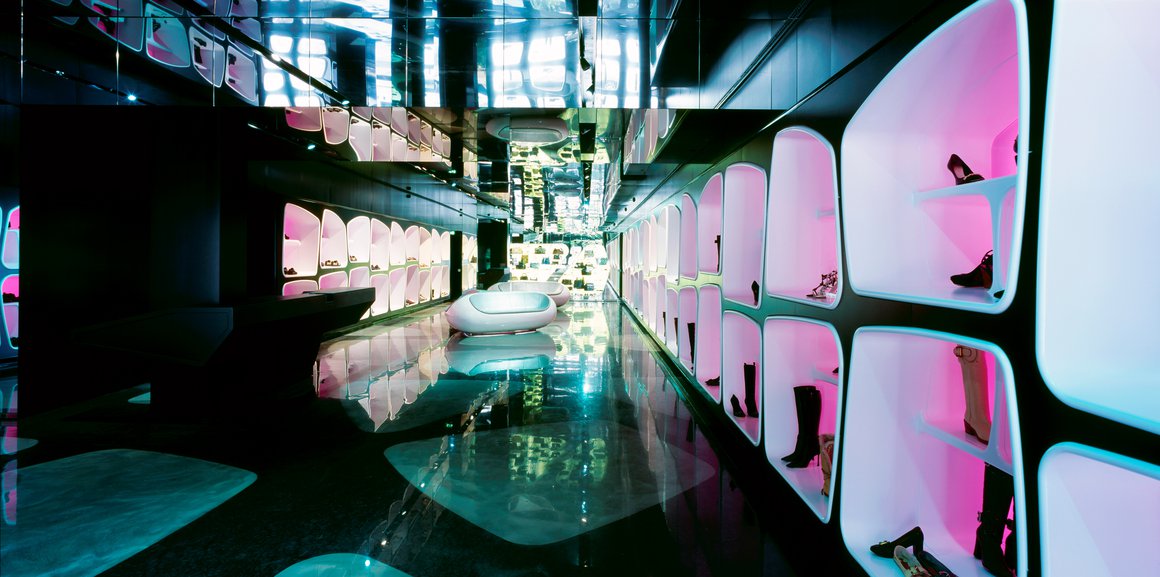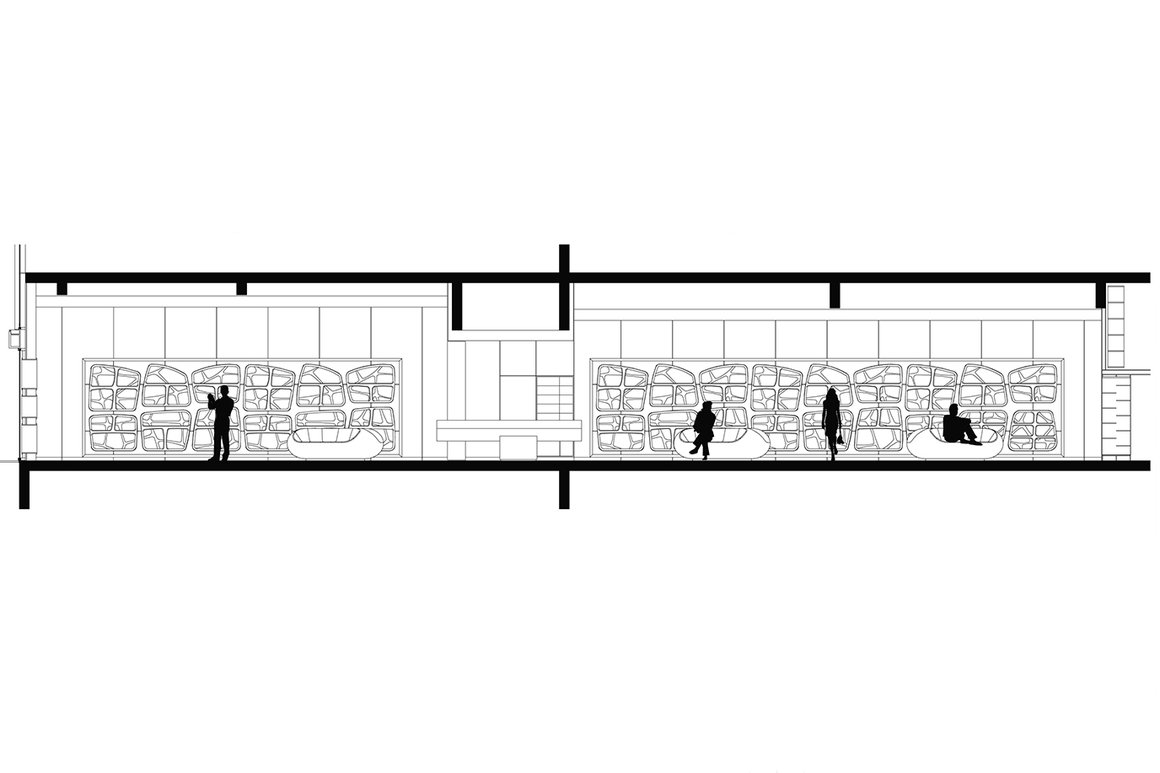 Chameleon qualities
There are six variations on the display unit form. We arranged them in sequence in two rows to form a large, repeating pattern. Made from white vacuum-formed plastic, the units contain shelves to display items on two levels. Lit from behind (their backs are translucent), the LED lighting changes colour constantly, morphing the mood of the space. The white elements glow against a background of dark walls, and all the light in the otherwise darkened store seems to emanate from them, focussing attention firmly on the product.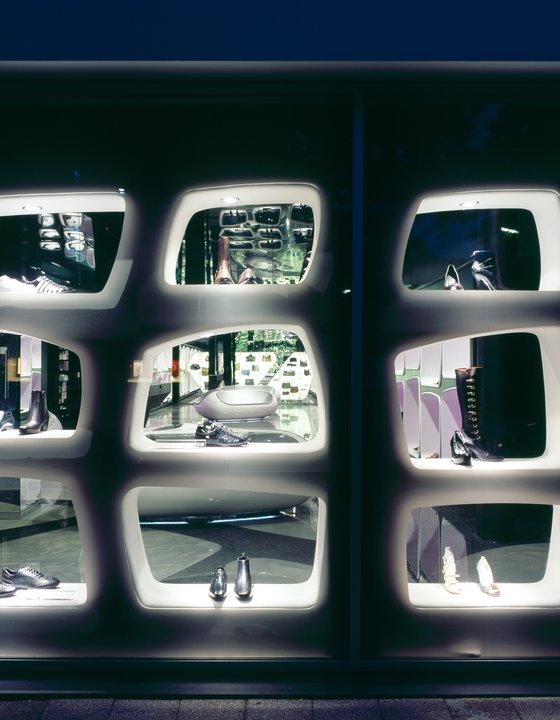 Shine on
The floor and ceiling both have reflective finishes, creating a high-gloss look and accentuating the feeling of space. In dark grey patterned with light-grey pebble forms, the floor has a mirror-like coating that produces shimmering, watery reflections of the rows of 'pebbles' around it, the few items of furniture, and the customers. Above, a stretch ceiling made of reflective plastic foil intensifies the effect. Reflections render floor and ceiling insubstantial, again directing attention to the products on display.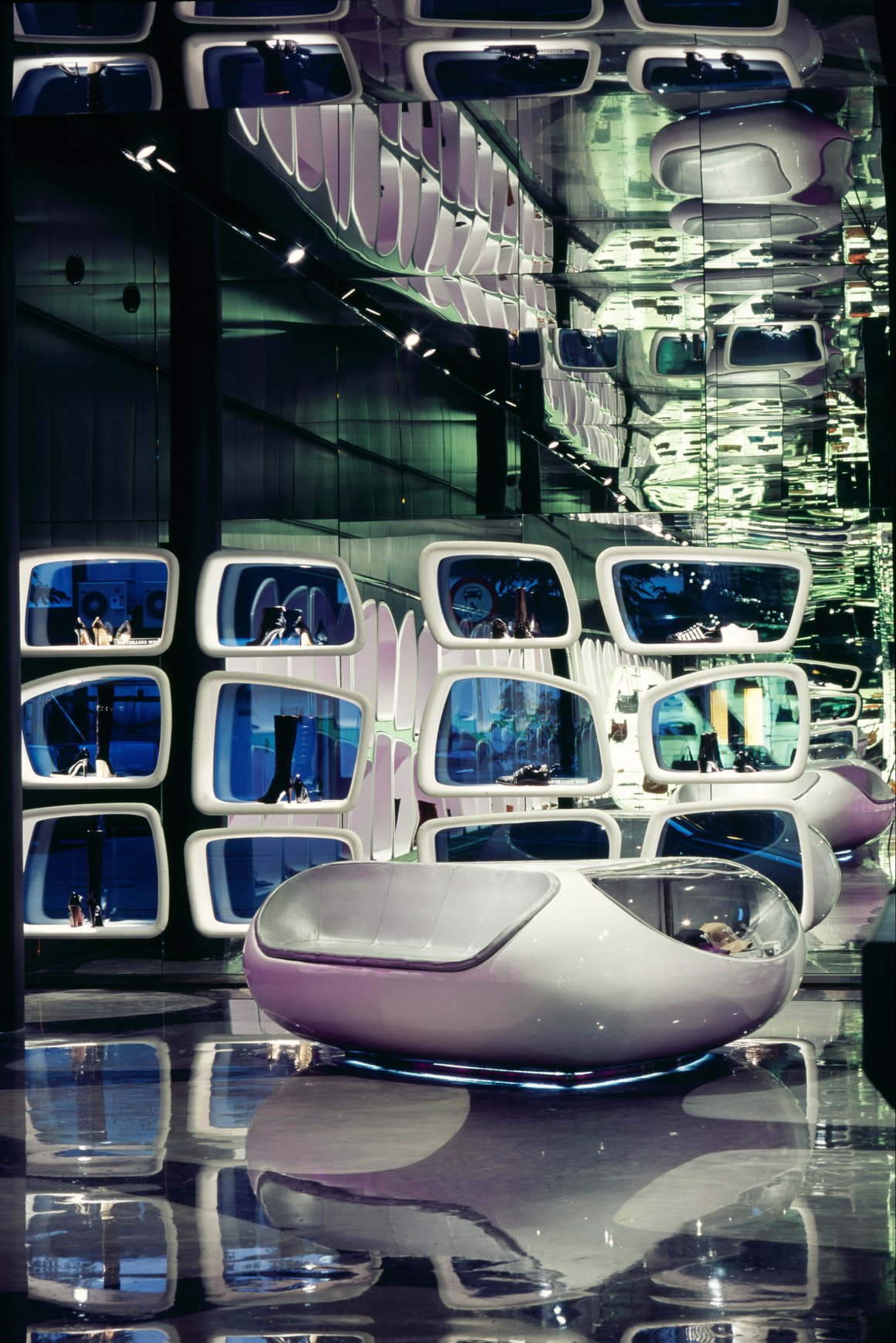 Pure space
We kept the store layout very simple in order to achieve a feeling of pure space. The displays cling to the walls, so the floor is basically empty, dotted only with the cash desk, which is finished in black leather, and pebble-like seating elements made from white polyester with silver leather seats. These feature illumination on their undersides, so that they seem to hover just above the floor. The rear walls of the store feature eye-catching glass display cases for the bags, brightly lit through their translucent back panels.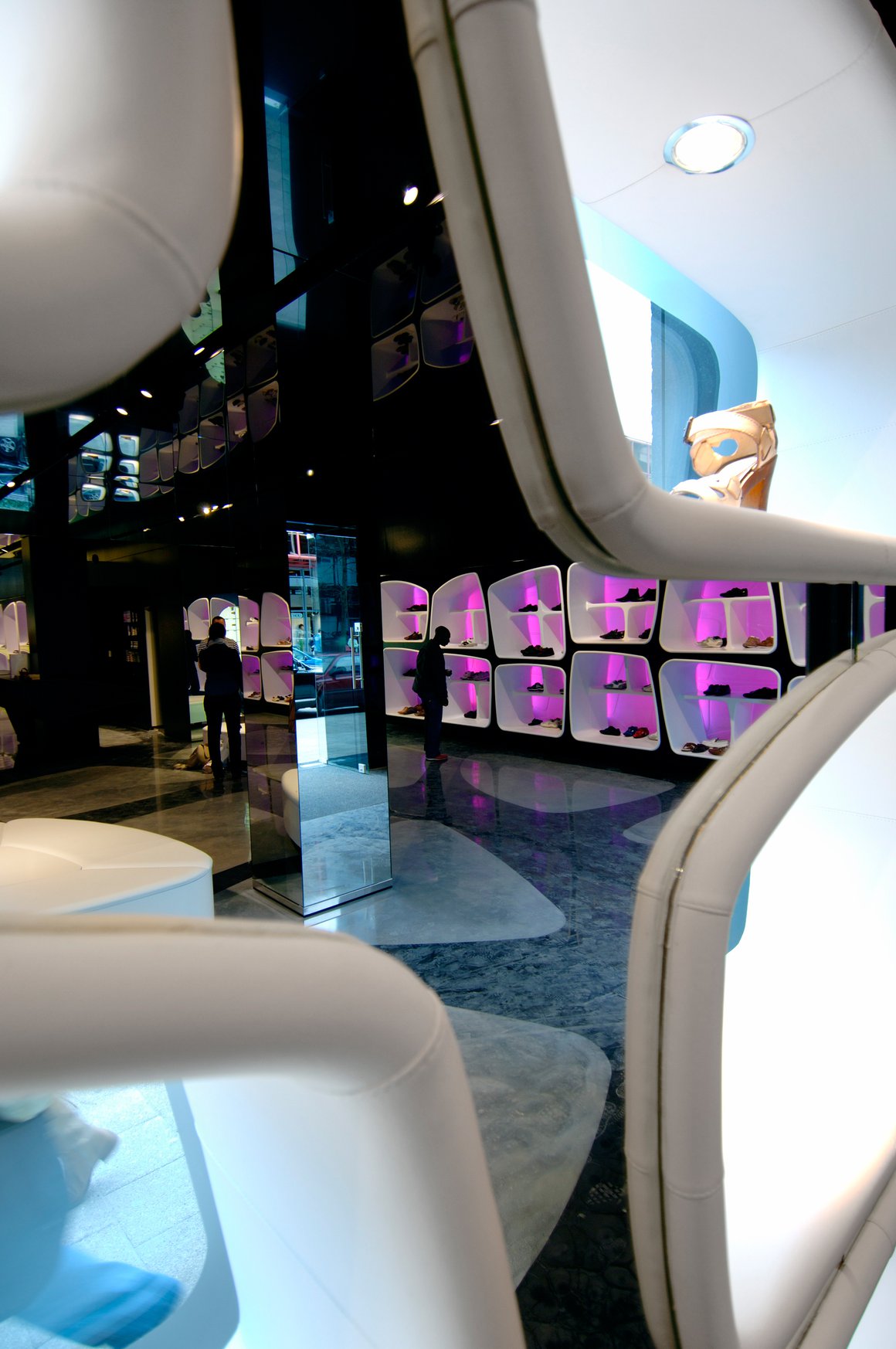 Tempting views
As with other stores that we have designed for Shoebaloo, we decided to limit the views that passers-by have of the store, so increasing its mystery and the element of surprise when shoppers enter. Here in Rotterdam, we covered the window with a light green matte foil. Holes cut into this reveal white display units behind, showcasing a single shoe. Behind the product, a glimpse of the interior can be seen.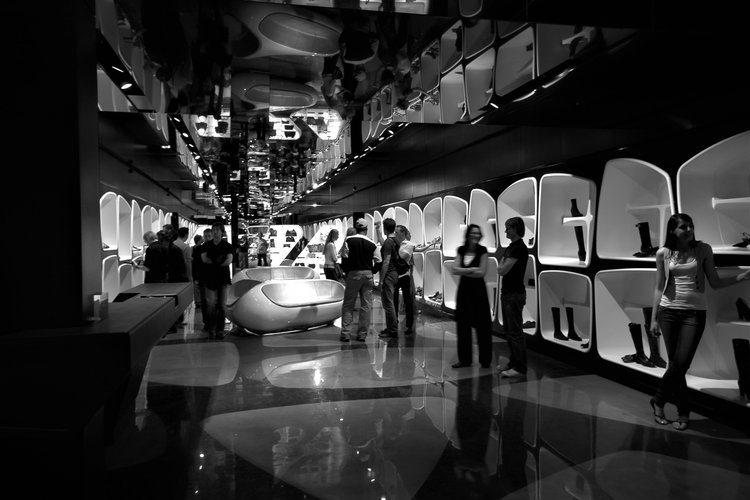 CONTRACTOR

Bouwbedrijf Van den Hengel BV