Tunnel vision
Located on the Lijnmarkt shopping street, Shoebaloo Utrecht shares the long, narrow layout of the neighbouring stores. The almost tunnel-like space made us think of honeycombs in a hive, and veins of precious stones in the earth. We made the interior dark, studding the walls with jewel-like glass cases and brightly lit hexagonal display elements that float like clouds. While adding breadth to the interior, these form a wonderful sequence of niches where the products can shine.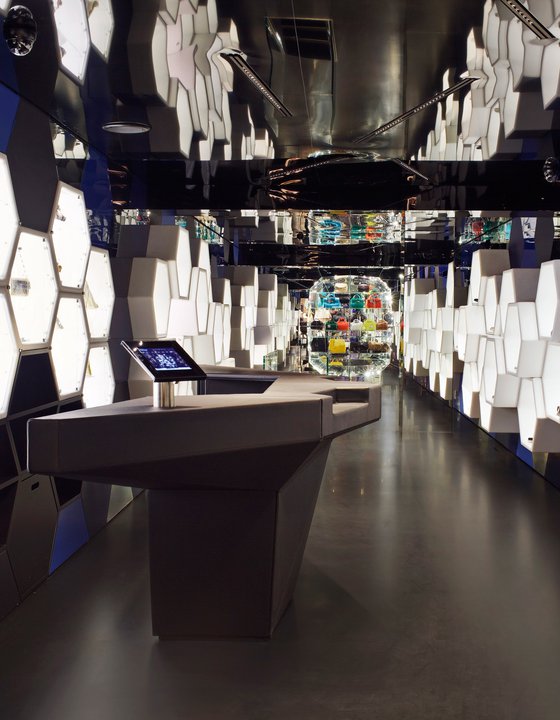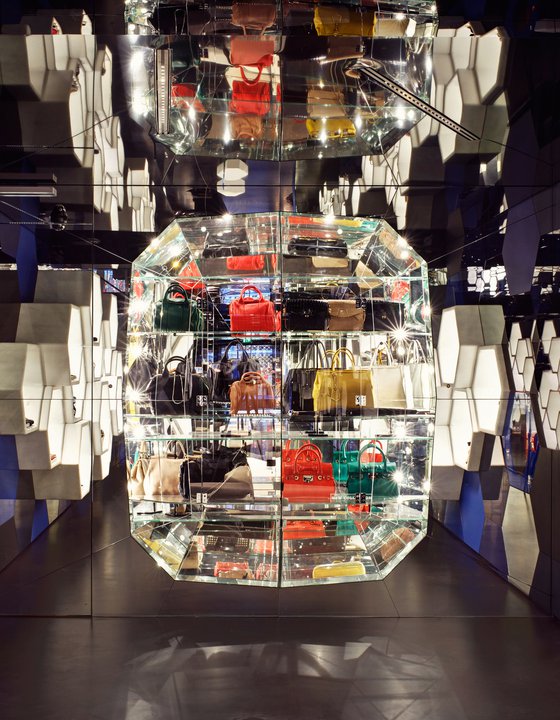 Emerald views
From the outside, the shop front follows our usual Shoebaloo formula. An enticing yet rather unrevealing façade in dark glass features emerald-shaped openings that reveal display boxes behind them, each one presenting a single shoe. These offer a few tantalising glimpses of the interior beyond.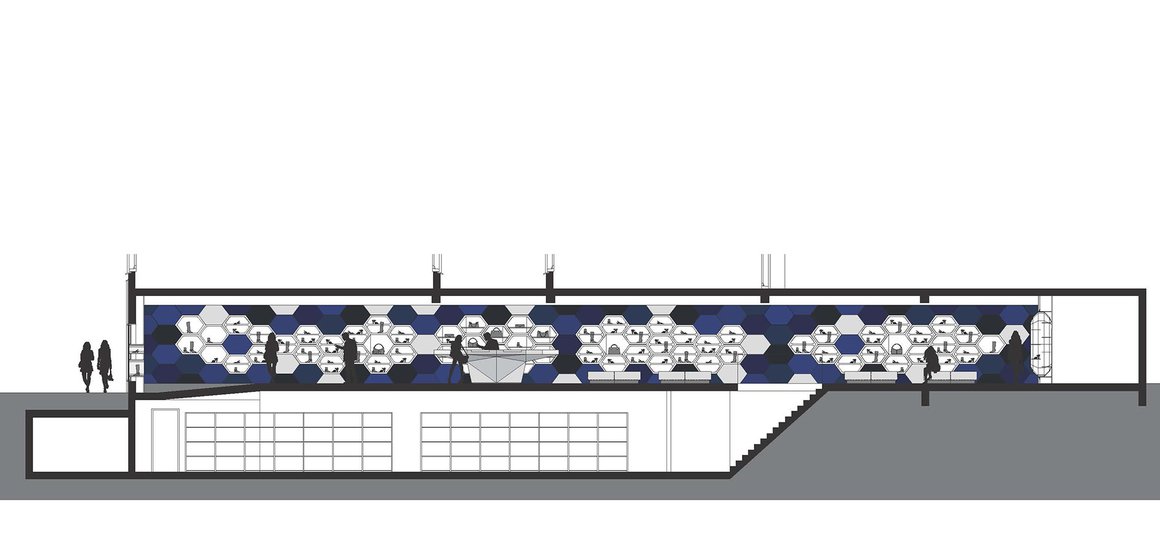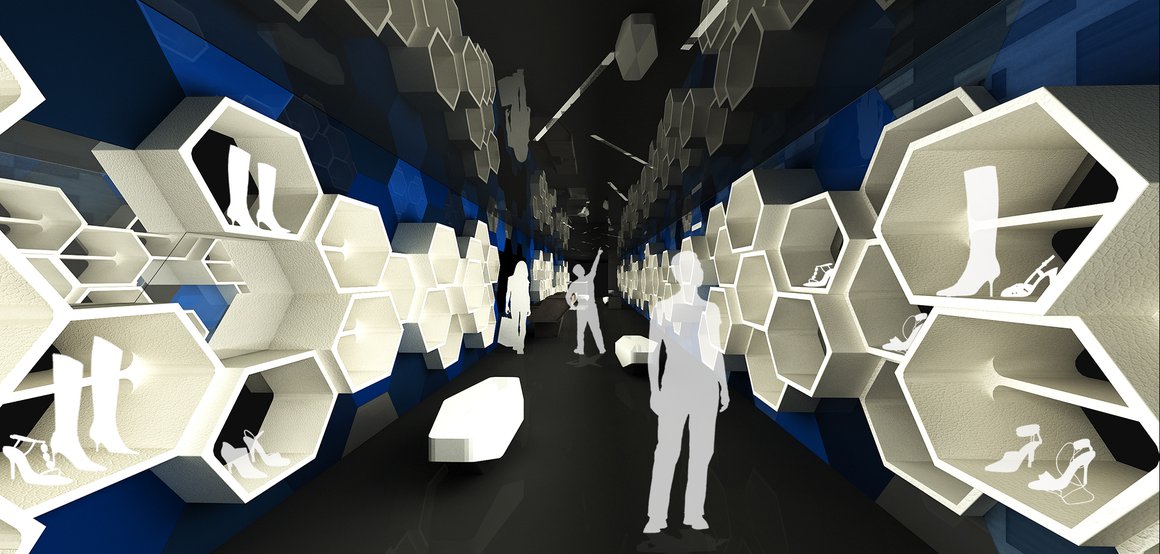 Hive mind
Against the black floor and ceiling and dark walls, the honeycomb formed by the hexagonal elements seems to illuminate the store. The hexagons float above the floor and their depth varies, creating an interesting spatial effect. They are clad in soft leather and within them the shoes and boots are individually illuminated, more like priceless jewels than footwear. Above and below, the honeycomb pattern is repeated in glass surfaces that vary in colour, sheen and texture. Thanks to their varying height and depth, the hexagons easily fold around the glass-fronted display cabinets that are set into the walls.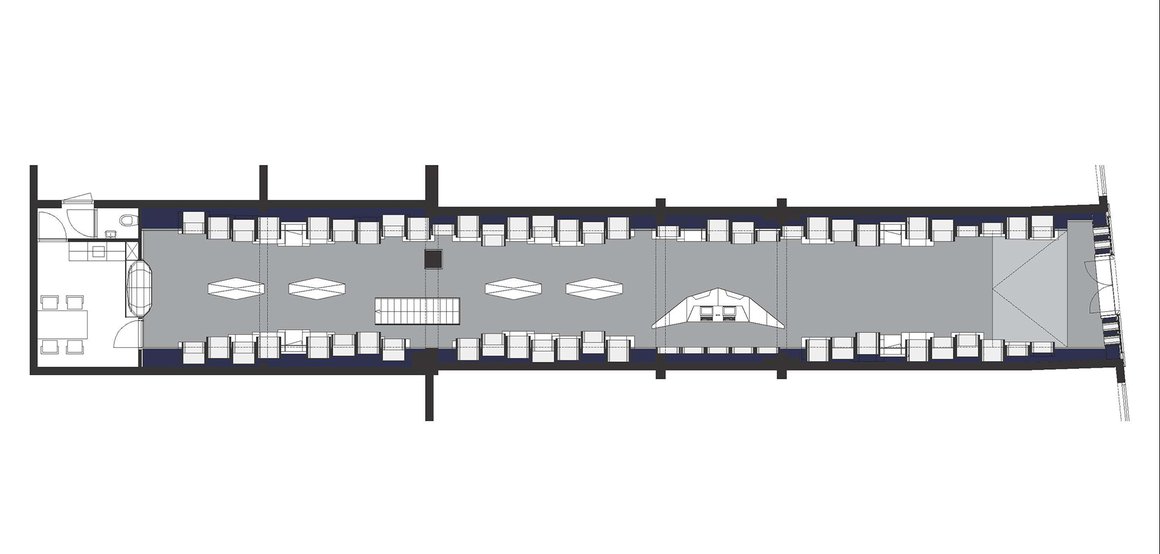 Long story
The length of the store influenced our honeycomb design, with display elements either set into the walls or hugging them closely. The only freestanding elements are the cash desk, which is clad in black leather, and the white-leather seating units. Mirrors for fitting are incorporated into the side walls, to avoid cluttering the space.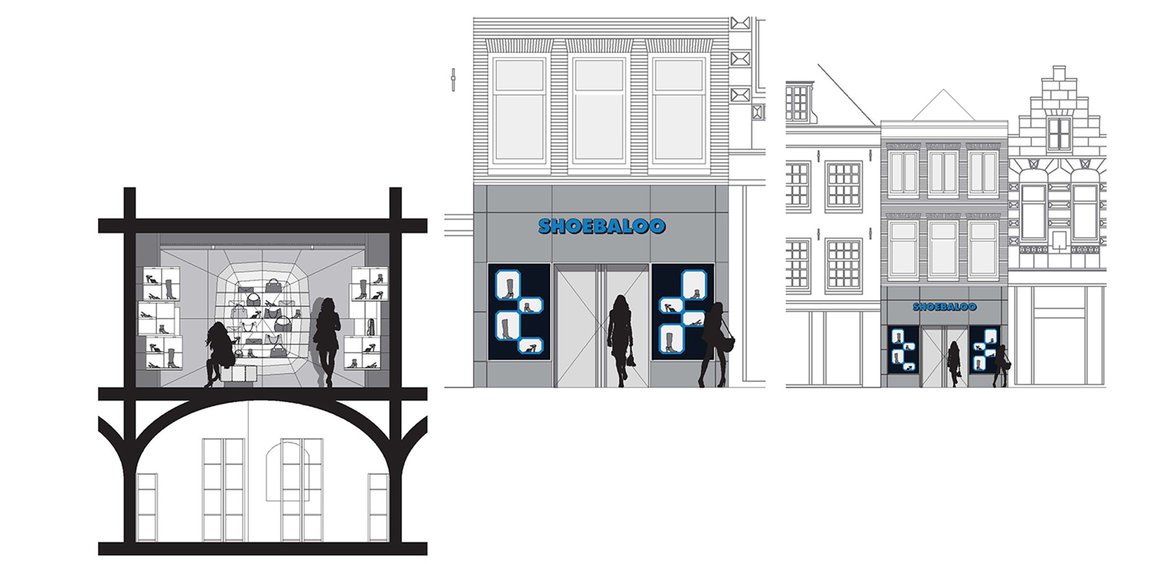 Jewel in the crown
The inbuilt display cabinets showcase shoes together with other accessories such as bags, enclosed in glass behind the footwear. At the back of the store, a particularly spectacular glass cabinet acts as a glittering focal point. In the form of an emerald-cut diamond, it is crafted from specially ground glass for a real sparkle.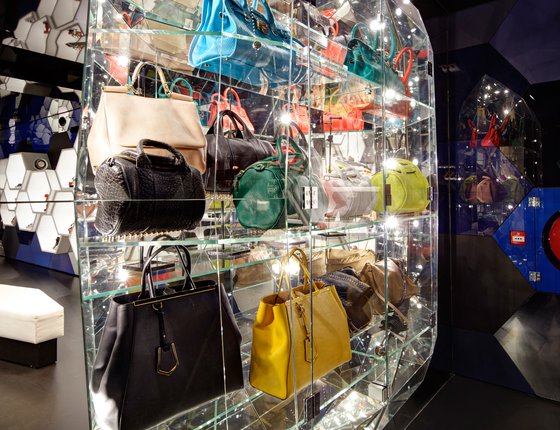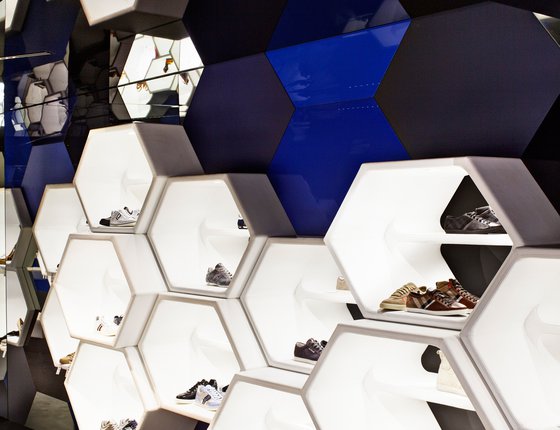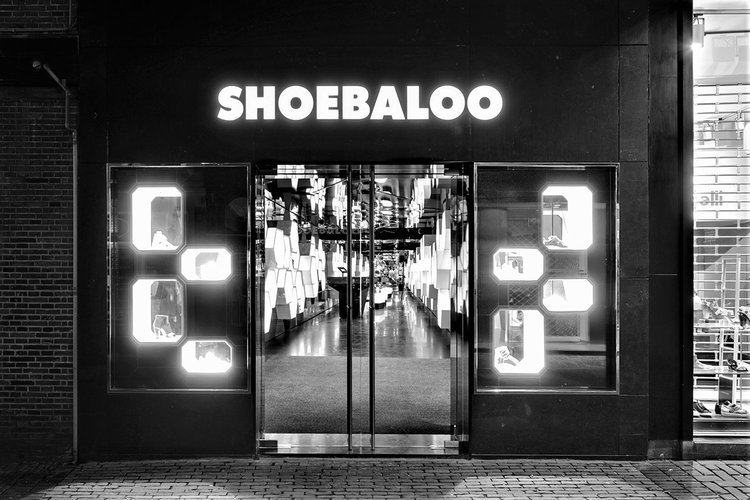 ADDRESS

Lijnmarkt 39, 3511 KG, Utrecht