Project information
Location

The Hague

Project completion

2021

Building surface

27,150 m2

Client

Delta Development Group
A touch of drama
Sonate Adagio has a touch of the prima donna about it, thanks to the rather flamboyant arrangement of its façades. A big set-back on the long sides of the building beautifully accentuates the vertical drama of the façades on the short sides, which is thrown into relief by their distinctive rounded corners in light, tile-patterned brickwork. Beneath them, the plinth on which the building stands (housing its commercial functions and a huge bicycle parking facility) adds to the visual impact, with its vertically grooved, blasted-concrete detailing. This incorporates a beautiful screen-like pattern of openings at second-floor level. With its softly sculpted lines, the high-quality detailing adds greatly to the street scene and supplies character and uniqueness to the plinth's expanses of glass. Carefully designed entrances add to the warm and welcoming effect.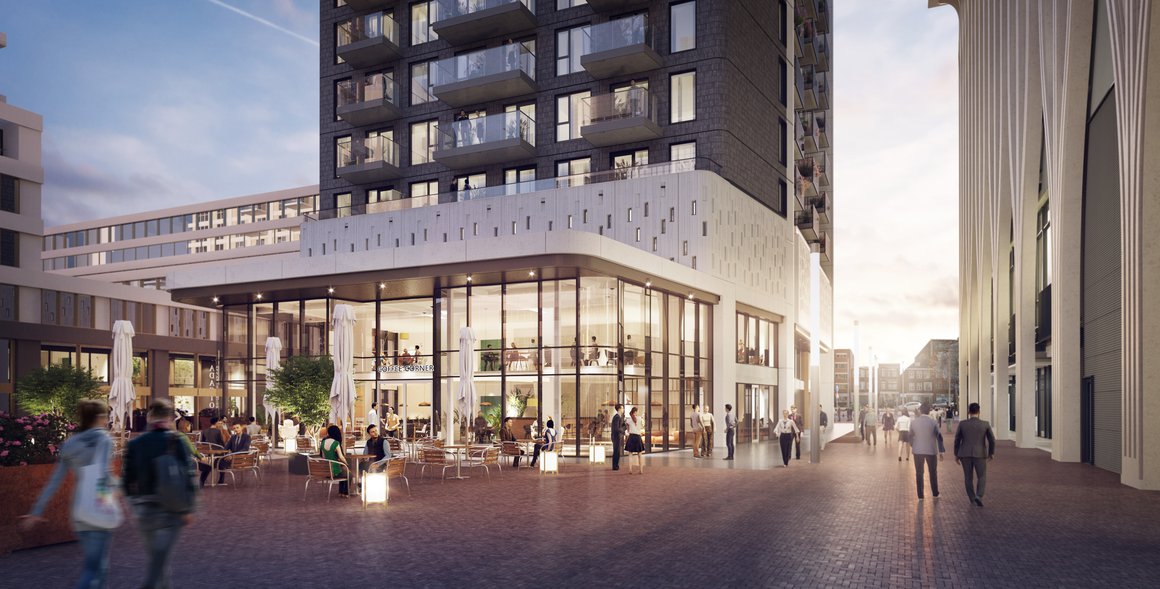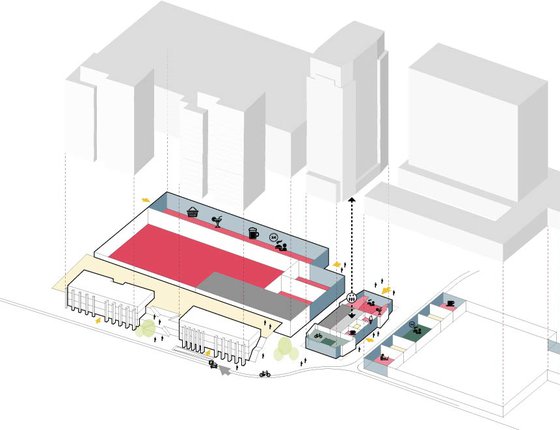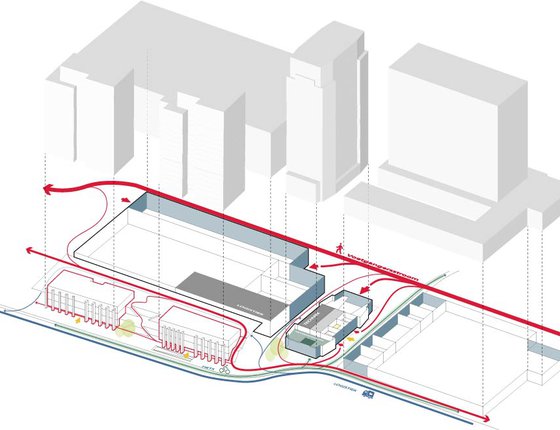 In tune with its context
The tower makes an orchestrated overture to passers-by, complementing and completing its companion developments, Sonate Bolero and Sonate Cantate. It also makes a pleasing rhythmic transition to the new Education and Culture building (OCC), whose façade detailing it echoes. Together, the towers add a new leitmotif to the skyline of The Hague. As well as residential accommodation, they collectively encompass a hotel and several commercial spaces. They add the finishing touch to the newly redeveloped and high-profile Spuikwartier in the heart of The Hague, right across from Richard Meier's City Hall.
Rather like MVSA's New Babylon project (The Hague) and the WTC Office building (Utrecht), the Sonate Adagio project is a complex inner-city development. It holds its own and responds intelligently to an intricate landscape, including the renovated Wijnhaven building, the OCC, the three tower Sonate-ensemble, a large existing parking garage underground, slow traffic on the Turfmarkt and heavy traffic on the Schedeldoekshaven.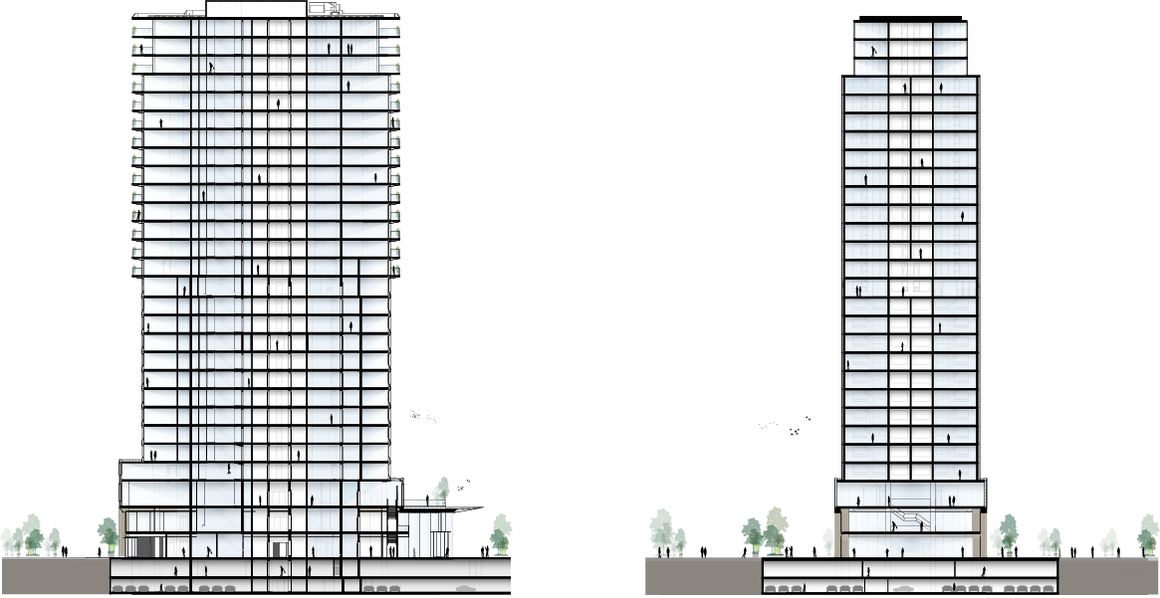 Residential flexibility
Sonate Adagio offers commercial rented accommodation in various sizes and types. While this is a residential building, the layout of the commercial program on the ground floor and mezzanine level is generous and accompanied only by a minimum of technical spaces and the entrances (to the parking and the residential floors).
Flexibility is also ensured by the construction. An in-situ concrete structure up to the second floor gives way to a prefabricated concrete structure from the 3rd to the 24th floor. The façades are load-bearing, so there is a very open and flexible floor plan that can be divided into many different ways.
These numerous options in the residential floorplans range from compact two-room apartments on the lower floors to the luxury penthouses with open-corner living rooms on the top floors. All the apartments benefit from great views.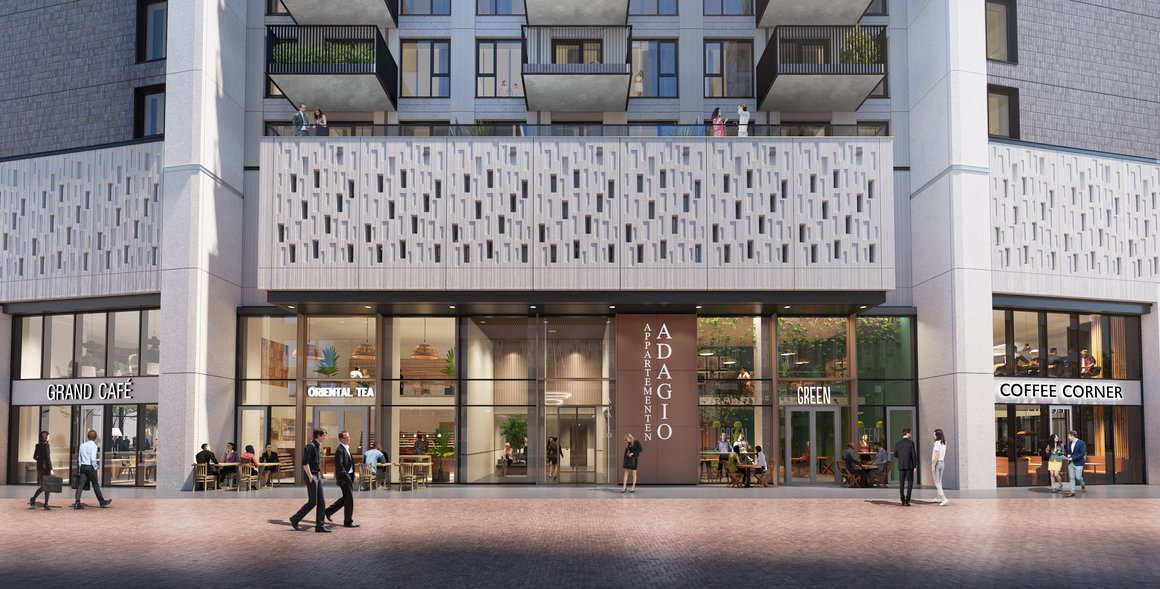 Video made by Boele (contractor) about the unique foundation technique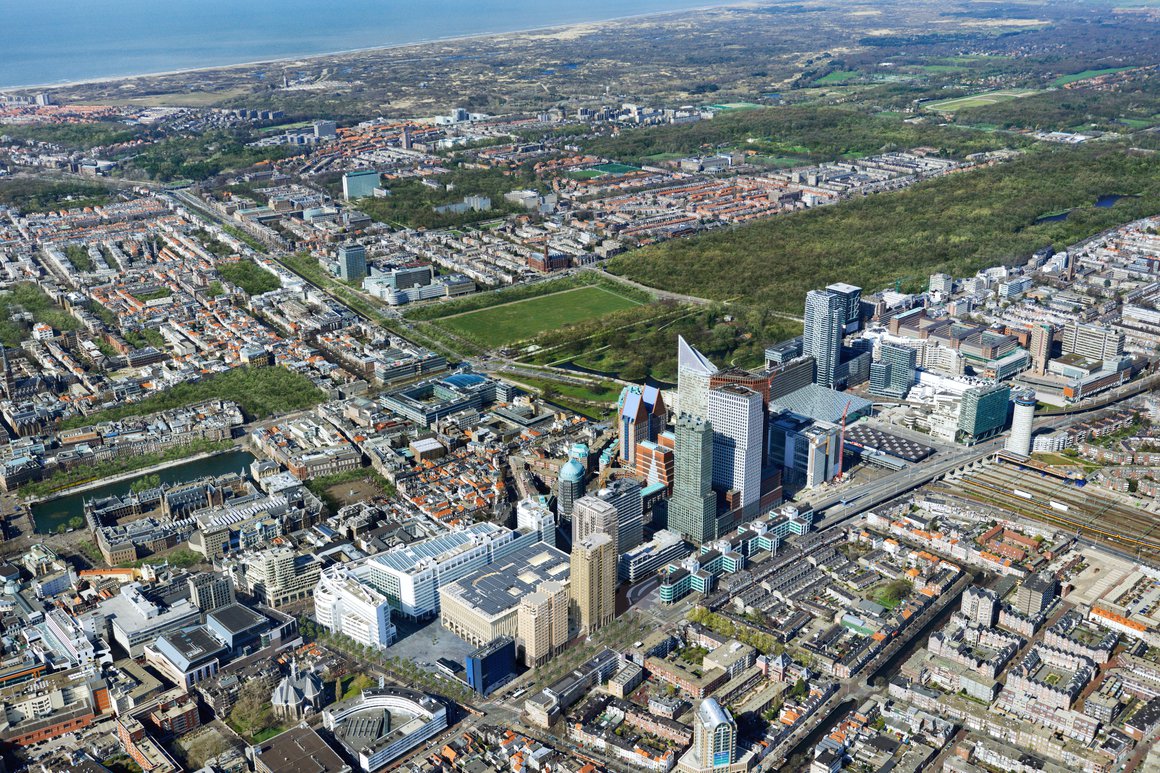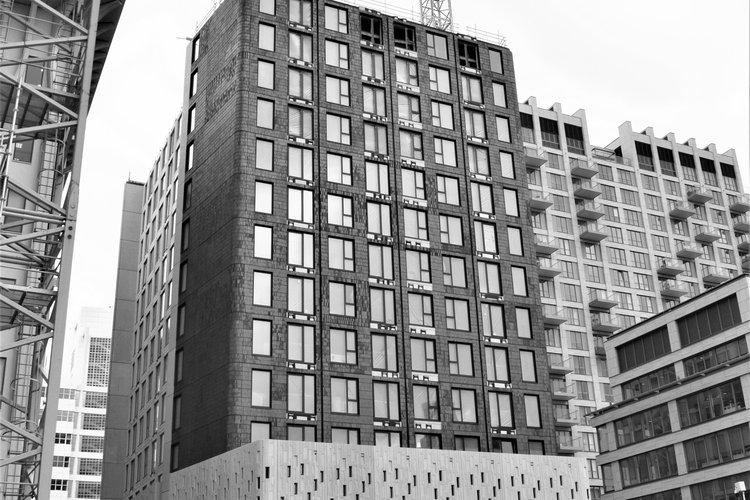 ADDRESS

Wijnhavenkwartier, the Hague