Construction of Heineken Hoek has started
press-release -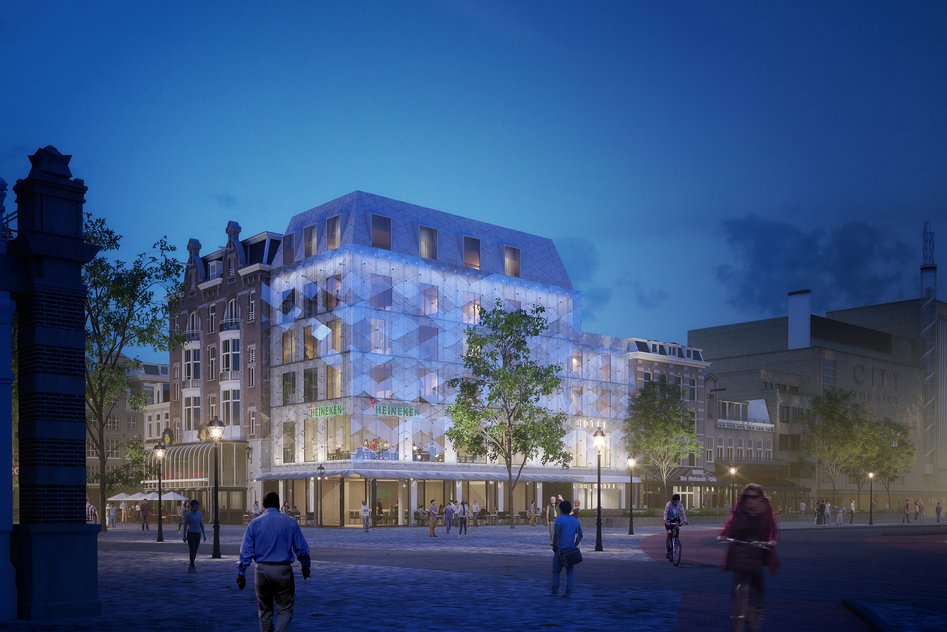 The demolition of Heineken Hoek, on Kleine Gartmanplantsoen 1-3/ Leidseplein 19, will be starting at the end of January. This will take around four months, and will be followed by the building work, starting in May or June. The overall construction time will be around eighteen months. The project is scheduled for completion in the summer of 2022.
In total, the new building will have six storeys and a full-sized basement. The height of the new building will be in keeping with the adjacent properties. According to the new plan, the basement, ground floor, and first floor will house hospitality sector outlets. The remaining upper storeys are reserved for a high-end four-star hotel. The façade will be in the form of a 'dual façade'. The inner façade will be fitted with white sheet material, consisting of a triangular pattern of varying depths, while the outer façade will be made up of glass triangles positioned at different angles. The transparent façade will give the Leidseplein a bright and fresh look.
The new building has been designed by MVSA Architects. I. Deegen & Zn. is the firm carrying out the demolition work.