European Property Awards - Best Mixed-Use Development Europe 2021-2022 - Wonderwoods
awards -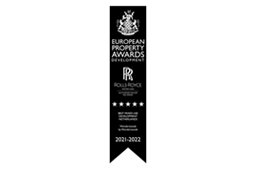 The European Property Awards hosted a ceremony at the Savoy Hotel in London on the 25th of February 2022 to announce all the winners within the various categories. By winning this award, Wonderwoods has been automatically qualified for Best Mixed-Use International Project. 
The European Property Awards are judged by an independent jury of more than 80 professionals from the real estate industry. The criteria of the awards are focused on design, quality, service, innovation, originality, and commitment to sustainability.
'It's fantastic to receive not only national but also international recognition for a project that, for us, is much more than just a building. We aim to inspire other cities with this project'.  
– Ivo Taal, Senior Developer at G&S Vastgoed.' – Ivo Taal, Senior Developer at G&S Vastgoed