Recent studies show that regular gamblers were six times more likely to bet during lockdown, and younger participants increased both overall time spent gambling and money wagered. As a result, many countries – including England, Ireland, Sweden and Georgia – have signalled intentions to tighten gaming industry regulations. The current scrutiny around addiction and the market's responsibilities has seen three former bosses of major Irish bookmakers PaddyPower band together to lobby and reduce 'the risk of profound social harm'.
'The industry of which I was part for decades has for far too long hoped for a "magic wand" solution that would curb gambling addiction without affecting profits,' writes Stewart Kenny, former PaddyPower CEO and cofounder of Stop Gambling Harm. 'For the majority of their customers betting is an enjoyable pastime, but for hundreds of thousands it leads to despair.' His proposed strategies to counter this, however, are primarily focused on the online market, with mandatory betting caps, maximum deposits and the introduction of stake limits that would alter the gamer's position as opposed to the infrastructure they use. 
Meanwhile, with recent rumours of a €2.64 billion crypto-casino in New York, the technology gap between online floors and their on-site counterparts has narrowed. Following a period of sharp pandemic growth in the digital sector, brick-and-mortar casinos are expected to post losses of up to 33 per cent. Could this double threat of tighter restrictions and new technologies usher in a new era for physical casino design?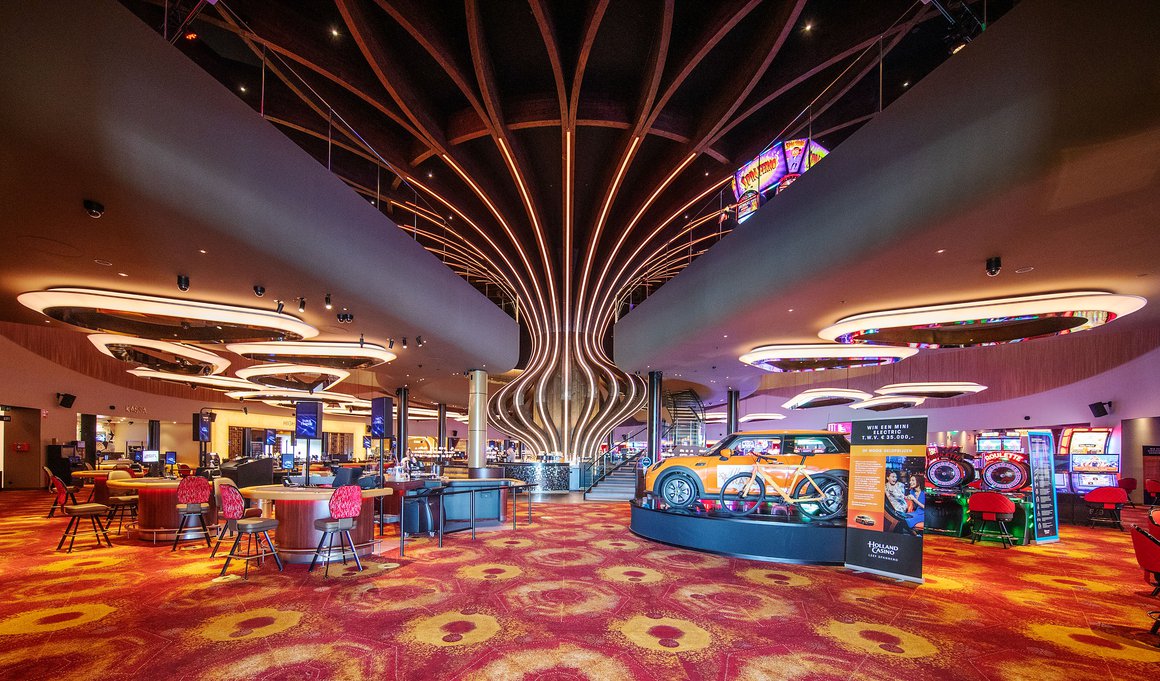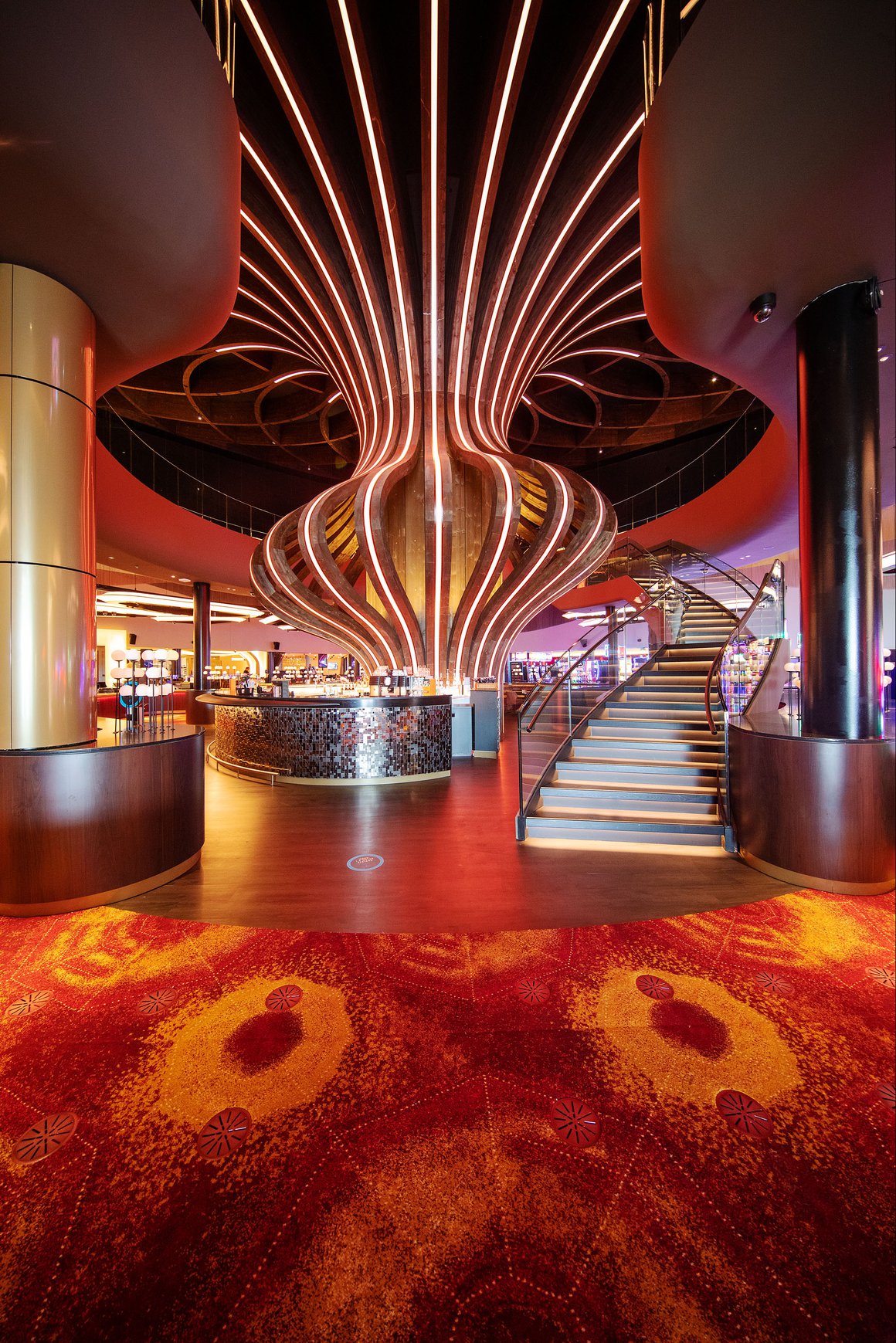 Full house
The relationship between spatial design and betting psychology is well known. Methods like the removal of windows, maze-like layouts and intimate rooms branching off the main floor have been deployed to great success. However, change has already taken place in this sector. The classic Bill Friedman format is giving way to David Krane's playground model. Favouring warmer palettes, easily recognized residential-style designs and natural light and greenery, the latter style saw Vegas staples like The Venetian and The Bellagio transform their interiors. 
Nonetheless, this remains in service of encouraging guests to part with their cash. As scrutiny draws in, the physical casino space could be the next target for lobbyists. Perhaps sensing this, the recently opened Casino Tampere in Finland's Daniel Libeskind-designed Nokia arena is billed as a 'forerunner in the building of a responsible gambling environment', while similar measures have been boasted at the sprawling Resorts World Las Vegas. Though, both pertain to the use of self-limiting ID technology as opposed to any spatial innovations. 
However, as Derek Sola, global gaming leader at Gensler explains, this could be more effective than any physical alterations might facilitate. 'Addiction cannot be curbed through stricter gaming laws or regulations – bypasses will always be found,' he says. 'If anything, addiction may be curbed when the afflicted develop a self-awareness of the issues that conflict them.'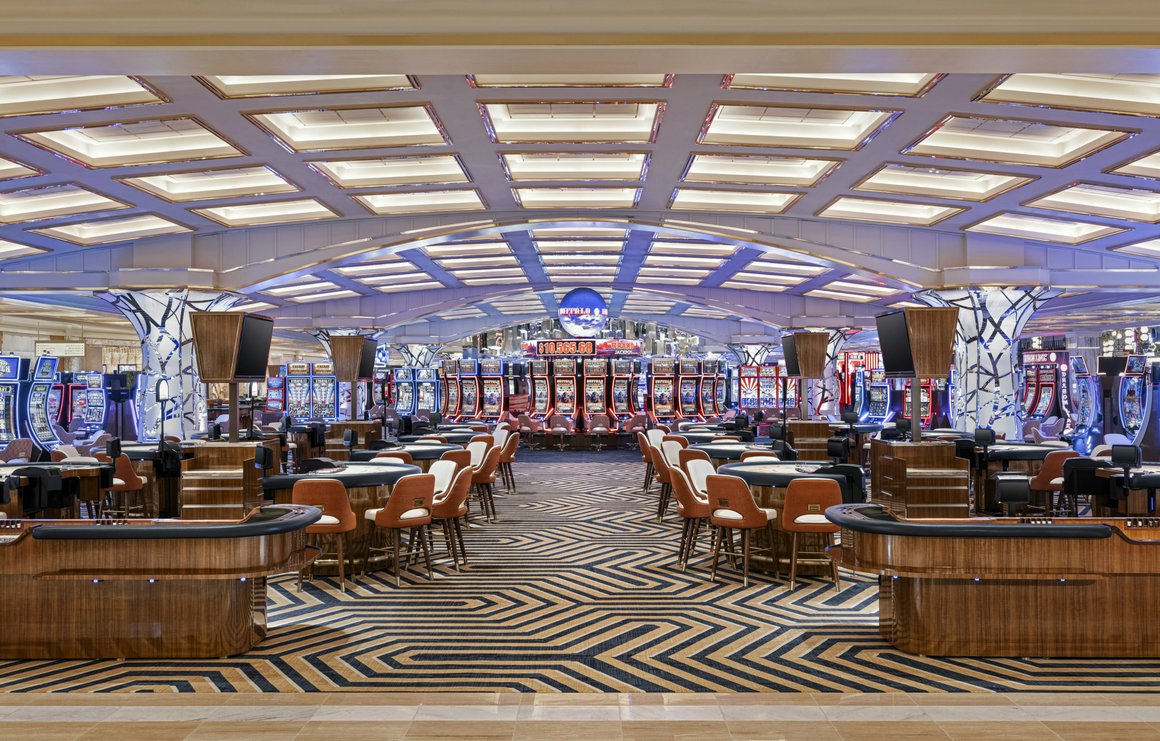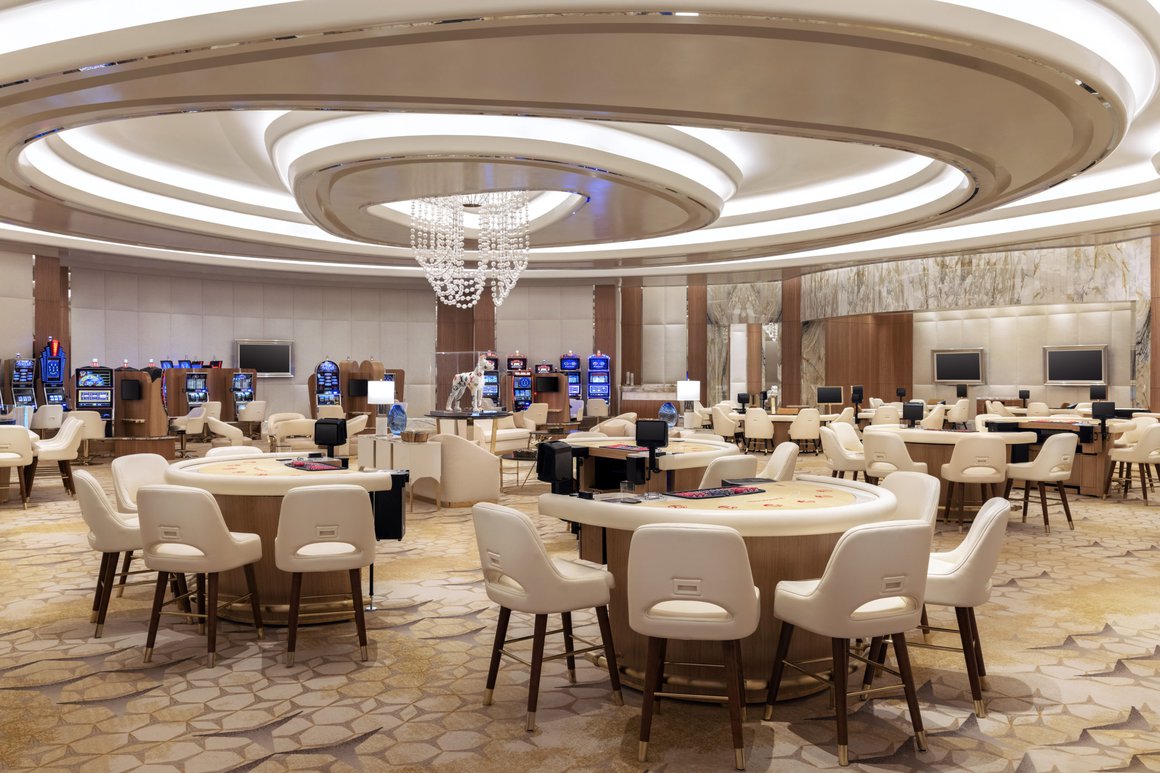 Eye in the sky
It begs the question: should casino spaces be held to the same standard as their online counterparts? Accessibility, design and experience all differ between these mediums. If guests enjoy the existing model and it continues to be profitable, then land-based casinos may find the looming digital laws as help as opposed to hinderance in drawing guests back. If Gensler's interior design work at Holland Casino Venlo is anything to go by, physical casino design is entering a period of maturity. The venue's sophisticated interior scheme and the flower-inspired architecture by MVSA strive for more sustainable and integrated operation practices.
Where the confluence of gambling and technology has been a point of contention for critics, these concerns may not so easily translate to brick-and-mortar casinos. In the built environment, if it is able to encourage spending, spatial design can also work to strike a more effective balance between profit and player – an element otherwise absent in the easy-exploited digital space. 
'Designers need to be aware of the psychological imprint of the spaces that they design; the design of gaming spaces requires a deep understanding of the psychology of the player and the overall nature of the game and its implications,' Sola says. 'Gaming environments are meant to be places of excitement and entertainment but can quickly change depending upon the mindset of an individual. Working closely with gaming operators is one way of designing spaces that can promote responsible gaming environments and help detect those that may begin to develop an addictive behaviour. As an example, private conversational rooms can be used to have discussions with players that exhibit changes in behaviour or spending.'