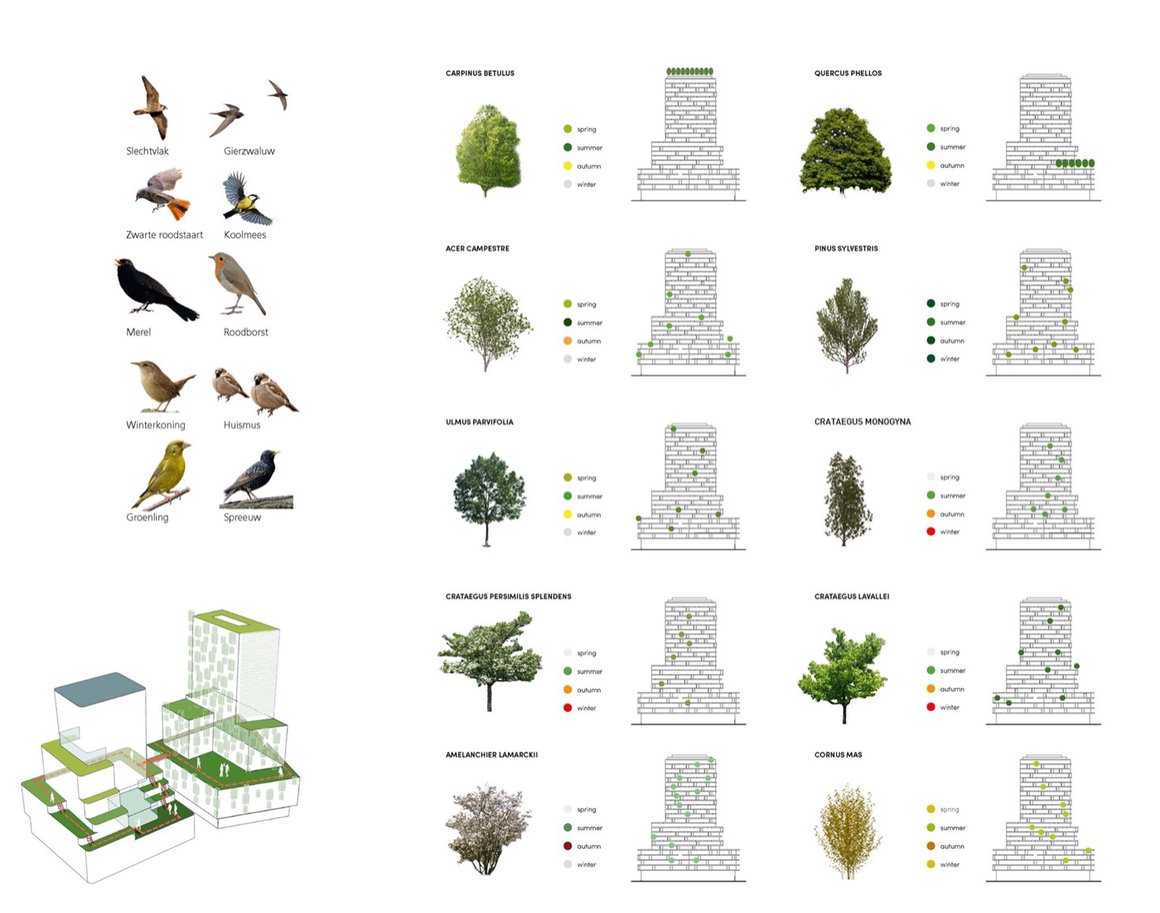 Renowned real estate company G&S Vastgoed showed to the municipality of Utrecht that they understood the ambitions for the Healthy Urban Quarter. By setting up a strong team with architects such as Stefano Boeri, known for his 'Bosco Verticale' in Milan, MVSA Architechts and Koninklijke Ginkel Groep. We joined forces to create this new icon for the city of Utrecht with the words green, liveable, healthy and sustainable constantly in the foreground.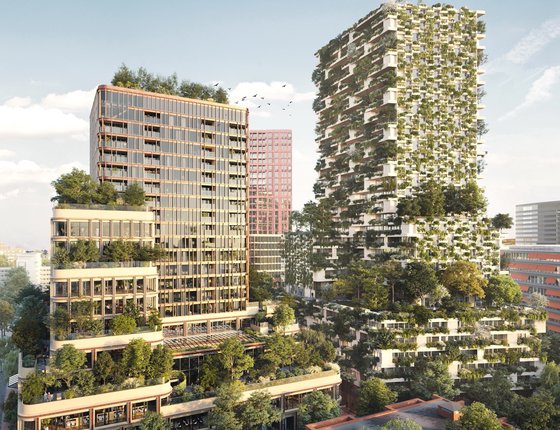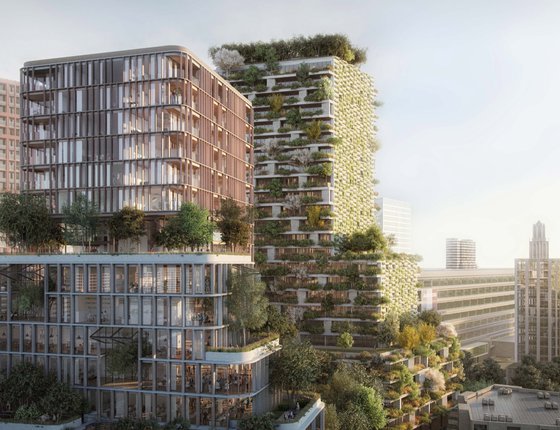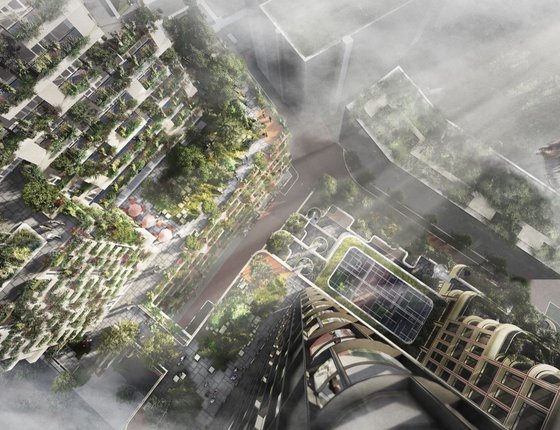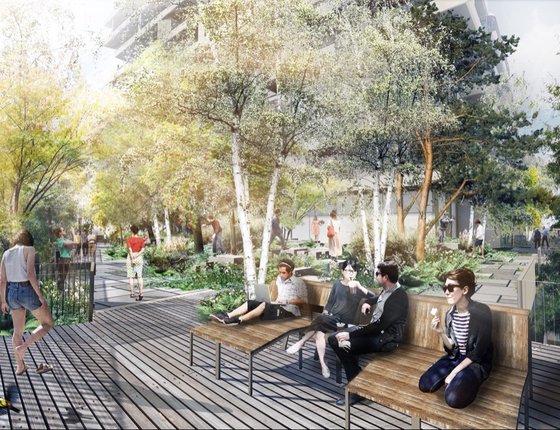 "At Wonderwoods, various sustainability themes are expressed: from biodiversity to the energy transition, from climate adaptation to sustainable mobility. Attention is also paid to the circular economy theme. These themes also intertwine and provide added value at various levels. We are trying to close all cycles in this project," says Timo Cents of Arcadis Landscape Architects.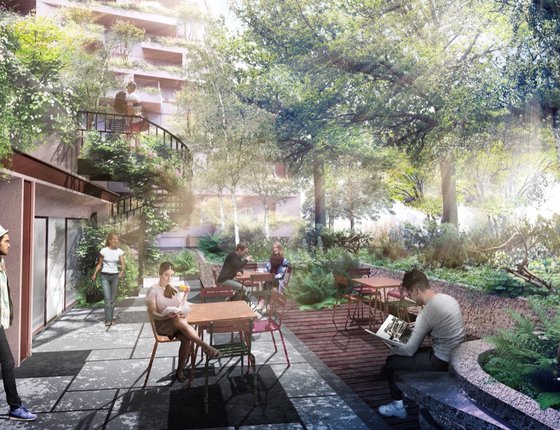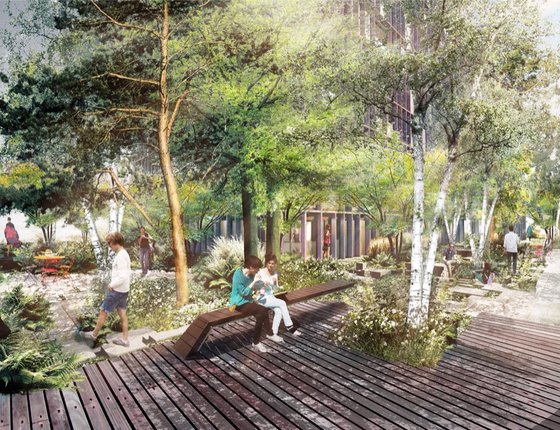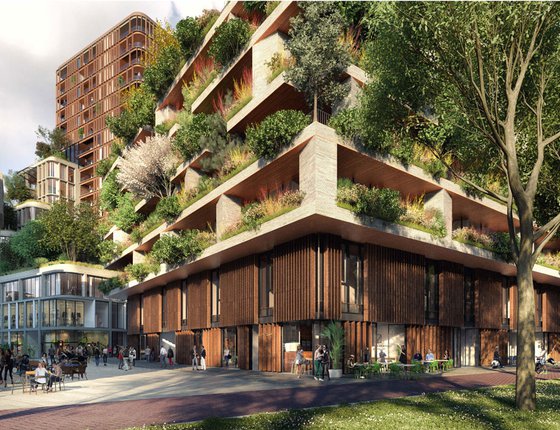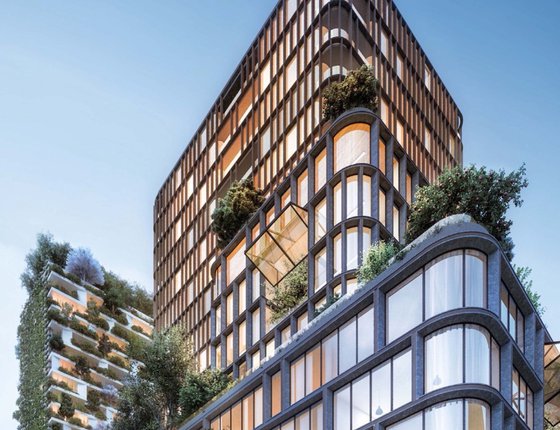 The integrated approach resulted in two towers 90 and 70 meters high, which provide space for living, working, relaxation and entertainment. 'Nature' and 'stones' are uniquely intertwined here. The tallest tower – designed by architect Stefano Boeri, is a vertical forest with plants on the balconies and on the facade. The tower by MVSA Architects has characteristic curves, various roof gardens and lots of greenery on the inside.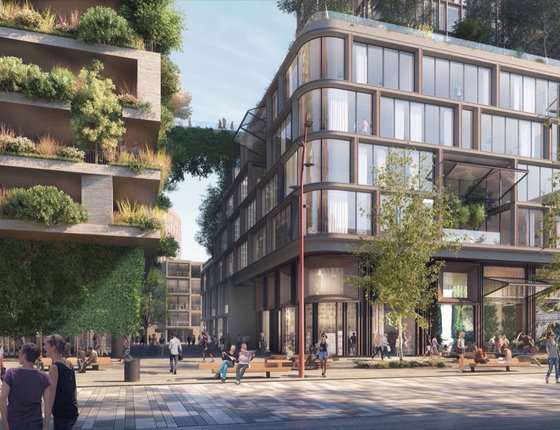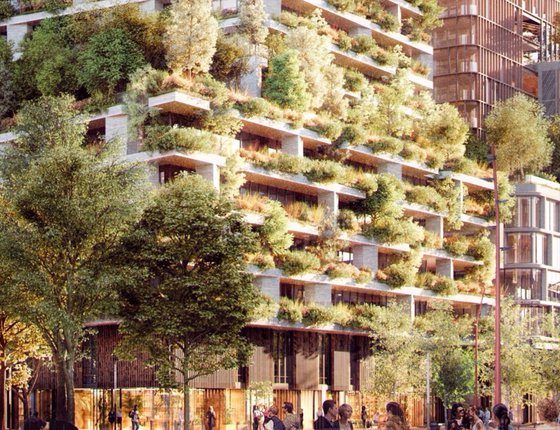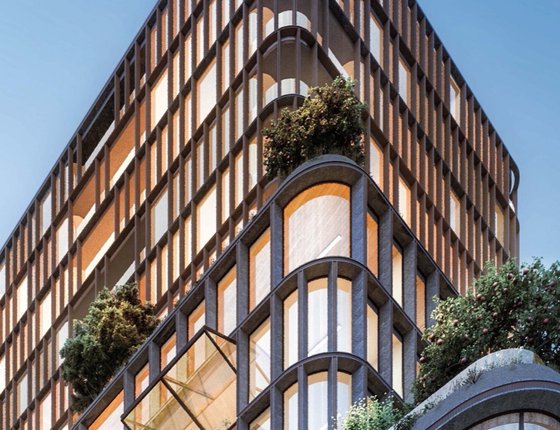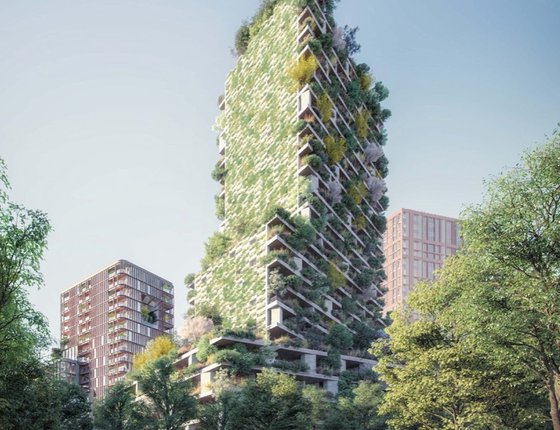 Our experts designed the roof gardens and offered advice on the planting of both towers. The trees and plants on, in and around the towers improve the air quality in the heart of the city and dampen city noise. The planting for the towers is based on their surroundings so the flora of the Utrechtse Heuvelrug can be seen in the assortment on the towers. Miraculous trees are needed to survive on the roof gardens of Wonderwoods: at a height of approximately 90 meters, there is a lot of wind! Together with other experts, we looked at wind resistance and growing places in containers.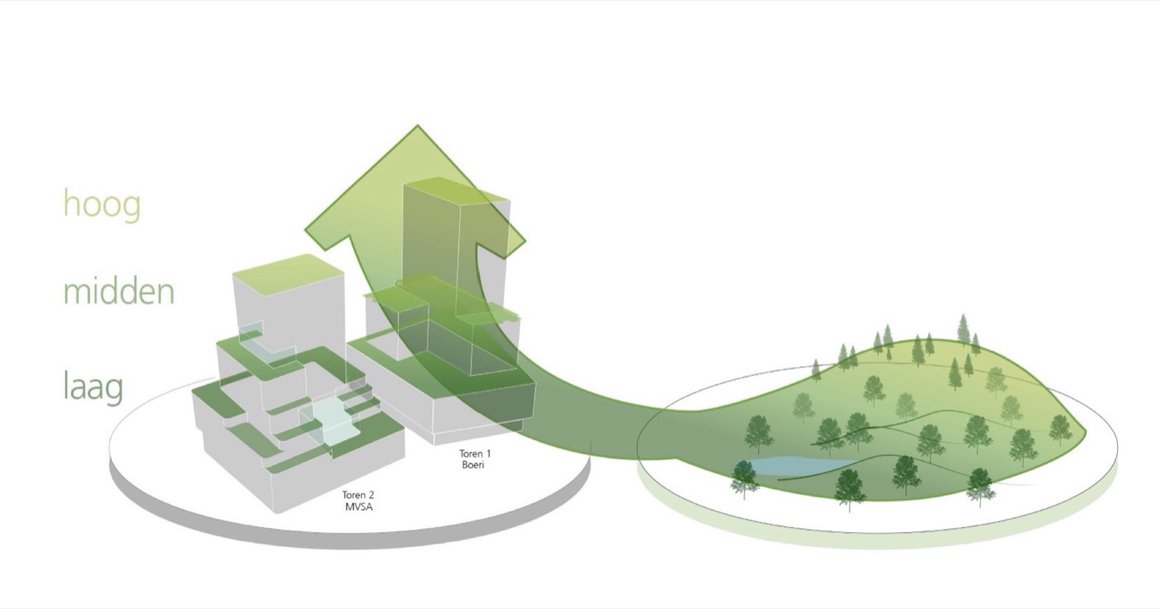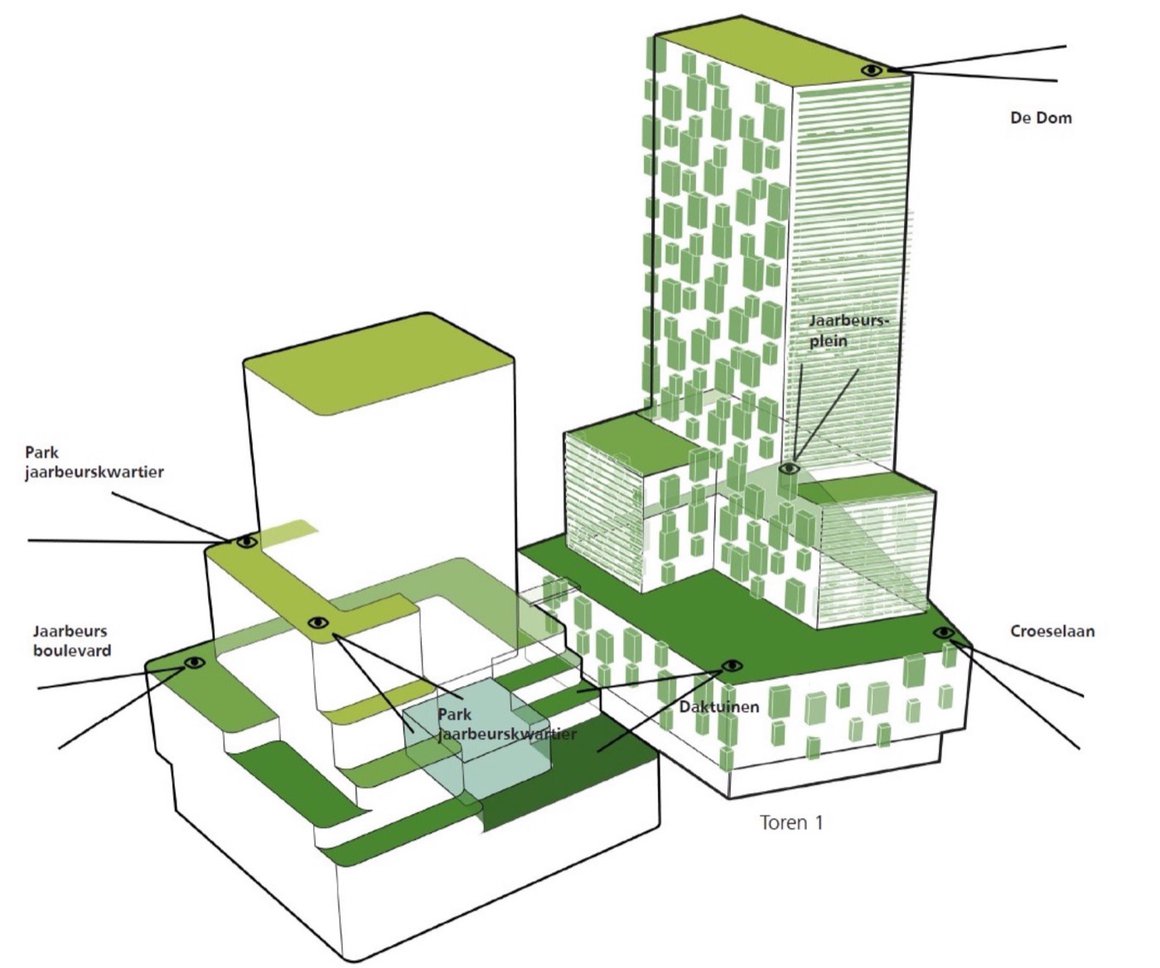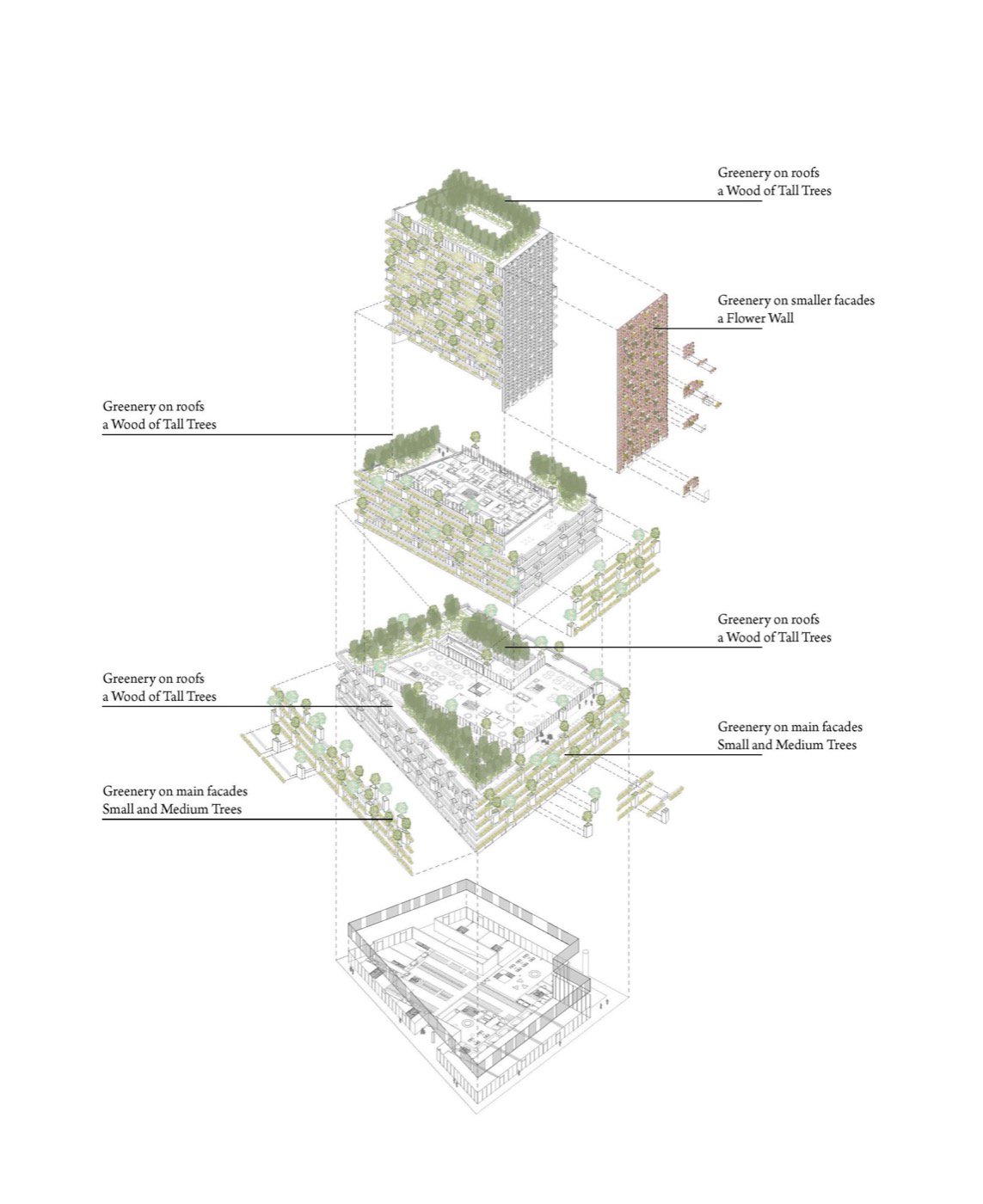 In March 2022, the most suitable trees were labelled and the trees with the thickest trunk and firm crown were selected. Based on the planting plan, we looked at whether the tree would aesthetically fit in its specific location. In April 2022 the selected trees are placed in air pots; here the root ball is optimally developed to survive at enormous heights!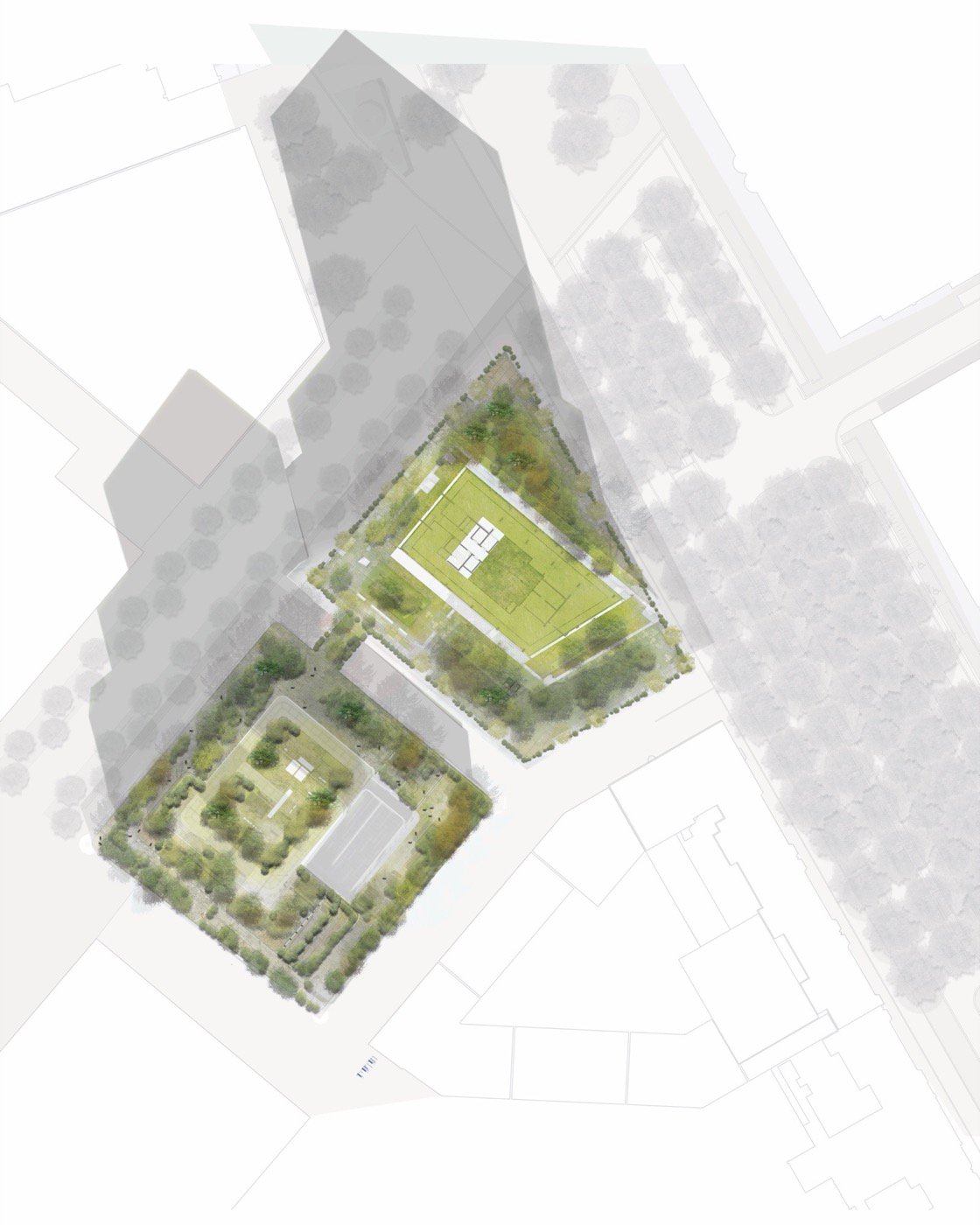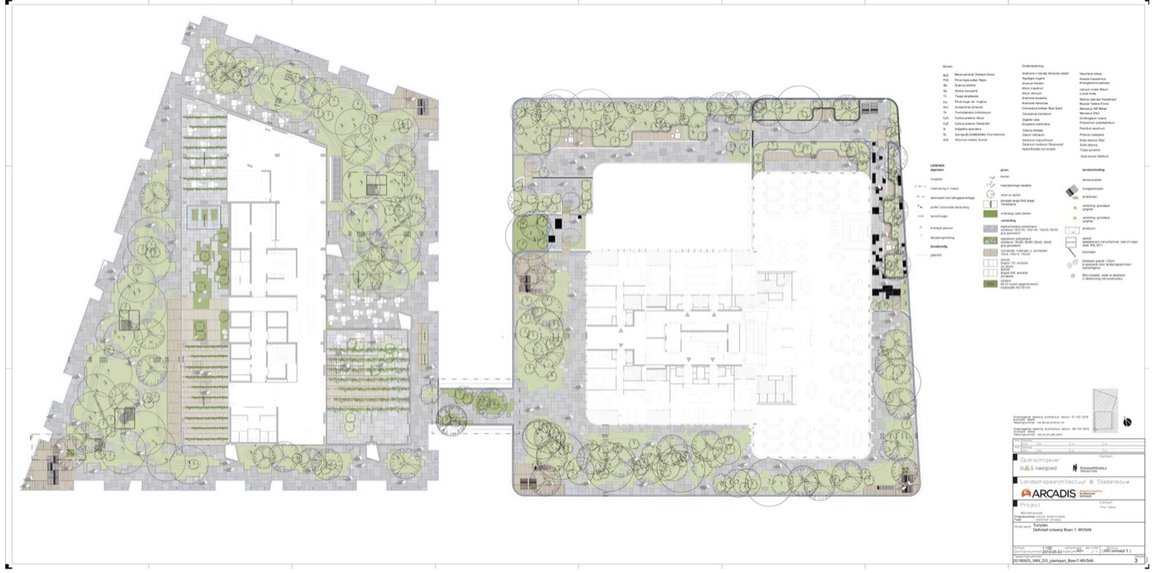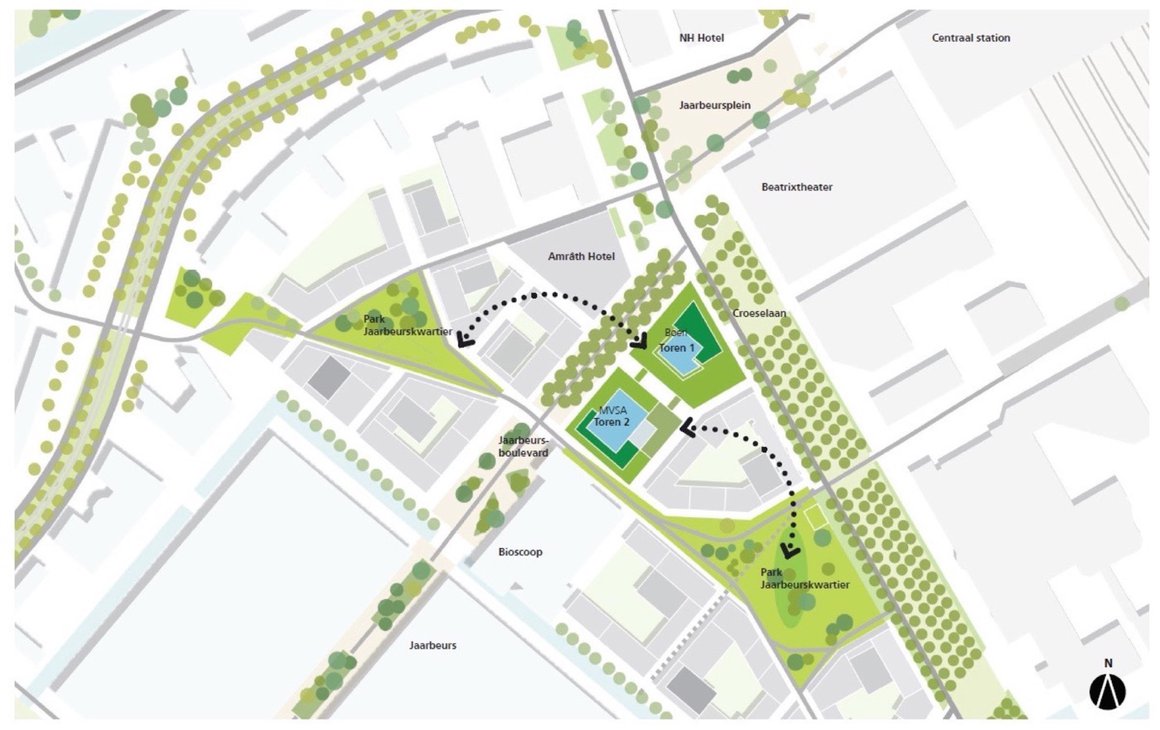 In 2023, the vertical forests in the new Utrecht Beurskwartier district will have sprung up. Utrecht: a city that dares to resist the rapid nature-less urbanization. A city that invests in new architecture, so-called 'living buildings'. But above all, a progressive and innovative city that, together with the arrival of Wonderwoods, will create a healthy and urban ecosystem. There is a reason that the building had already been awarded the title 'Best mixed-used project' by the European property awards. Because the towers will create a balance between the urban environment and nature and target both sustainability goals as well as optimal user experience. By bringing flora and fauna back into the city, city dwellers are encouraged to rediscover their relationship with nature. And inspired future generations to live harmoniously with greenery.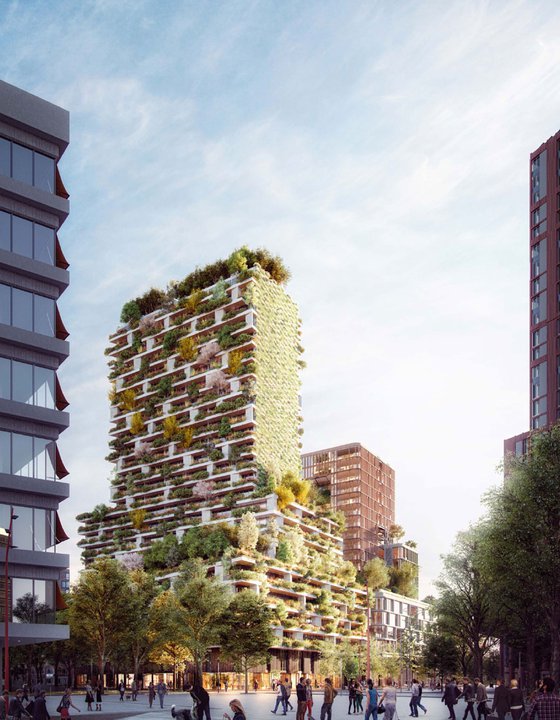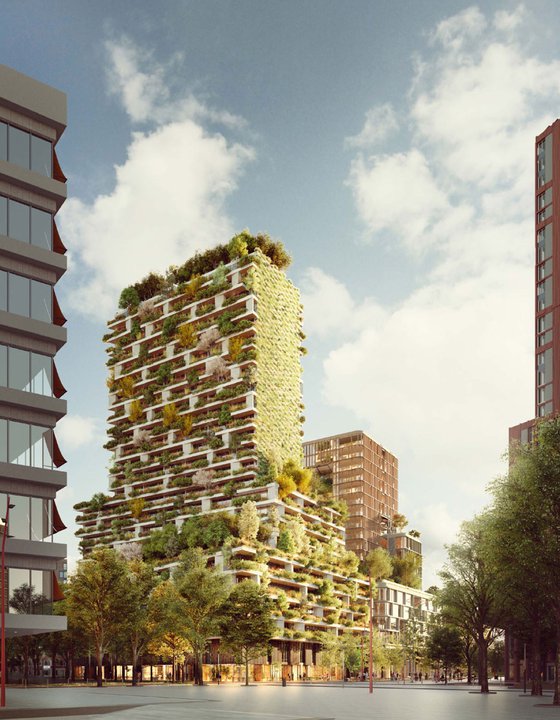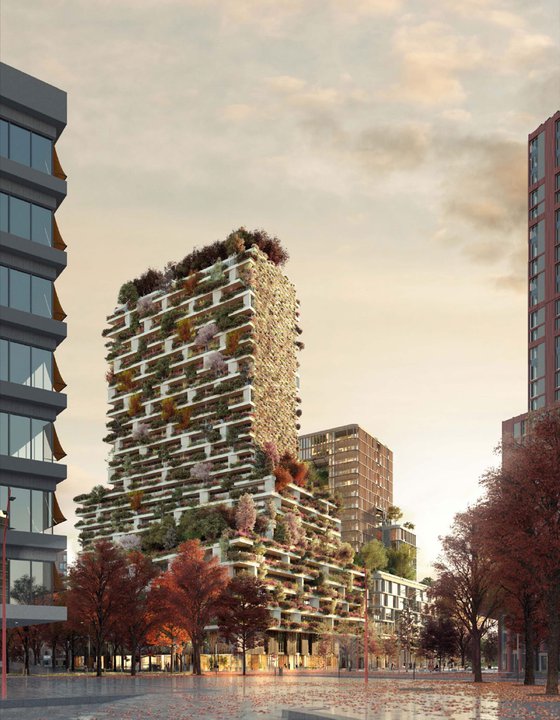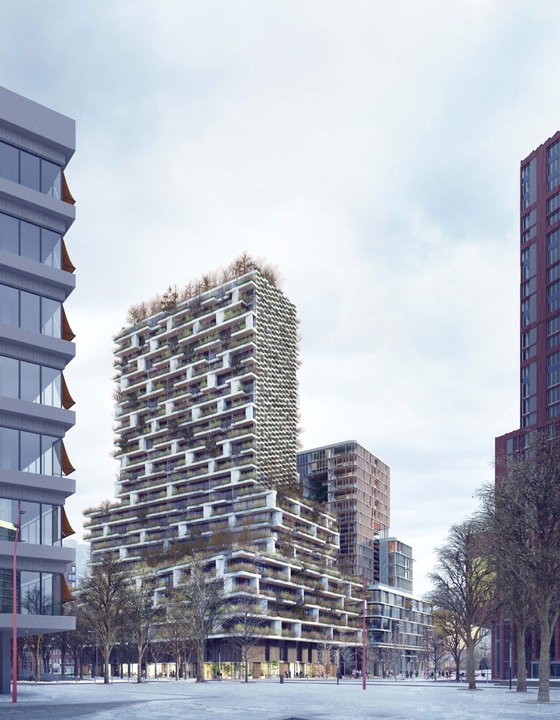 Landscape Architects: Arcadis
Other designers involved in the design of landscape:
Stefano Boeri Architetti, MVSA architects
Project location: Jaarbeursplein, Utrecht, The Netherlands
Design year: 2017-2020
Year Built: 2022