MVSA's lead architect on the project, Wouter Thijssen, says: "We are very proud of this iconic and sustainable building. We wish Holland Casino every success with it and we hope every visitor will enjoy an unforgettable experience in this fantastic new casino."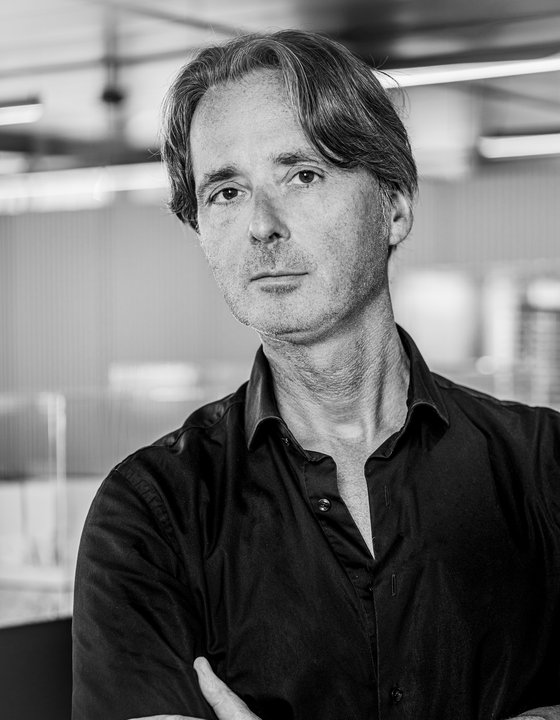 Shaped like a giant stylized flower, with its grounds forming the outer petals and the building itself the inner corolla, the new casino references the famous Dutch flower industry and acts as an architectural 'welcome to the Netherlands' sign – Venlo is located close to the German border. The building is easily visible from the road, and when dark its colour-changing interactive LED façade is a spectacular eyecatcher.
A generous, Vegas-style porte-cochère leads guests into the centre of the building, where they find themselves in the heart of the giant flower. The interior, with its inviting bar and gaming spaces, revolves around the curving wooden 'stem' in the casino's core. This sculptural structure evokes the proud Dutch shipbuilding tradition.
The whole site is designed to be sustainable. Rainwater is collected to be used in the grey-water system (eg toilets). The wood comes from sustainably managed forests and wood fibre is used as insulation in the hollow exterior walls. Relatively little concrete is used, with recycled material employed wherever possible. The LED façade has a low energy consumption and the roof is covered with PV film which converts light into electricity.
The building is the result of a successful cooperation between Holland Casino, the architects and subcontractors. MVSA collaborated with Las Vegas-based interior design company Gensler on the interior of the casino. The cradle-to-cradle concept was developed in line with the ambitions of Venlo's local council.
About MVSA Architects
MVSA is an award-winning international architecture and design firm. MVSA's mission is to create innovative and sustainable solutions that enhance people's lives by adding value to the built environment in every possible aspect. Recent projects include Westfield Mall of the Netherlands, PVH Headquarters, the New Atrium, Wonderwoods and Rotterdam Central Station.
Credit list
Client
Holland Casino
Architect
MVSA Architects
MEP, Structural Design and Engineering, Building Physics & Acoustics
Arcadis
Cradle to Cradle & Sustainability Concept
MVSA – Arcadis
Concept Designer – Interior
Gensler, Las Vegas
Landscape Architecture
MVSA Architects, Arcadis, R'odor
Project & contract management
Brink, Rotterdam
Contractor
Laudy Bouw en Ontwikkeling bv
Subcontractor Mechanical Services and Installations
Croon Wolter & Dros
Façade Construction
Sorba Projects B.V.
Interactive LED Facade
Livingprojects B.V.
Landscape Contractor
De Enk Groen en Golf
Gross floor area
9.899 m2
Gross floor area urban design
28.000 m²
Start design
2017
Start construction
2019
Completion
2021
Location
Floralaan Venlo, the Netherlands
Note for editors (not for publication):
For more information, interviews, visits and images, please contact Gilan Beune: g.beune@mvsa-architects.com or call +31 (0) 6 4055 1549.