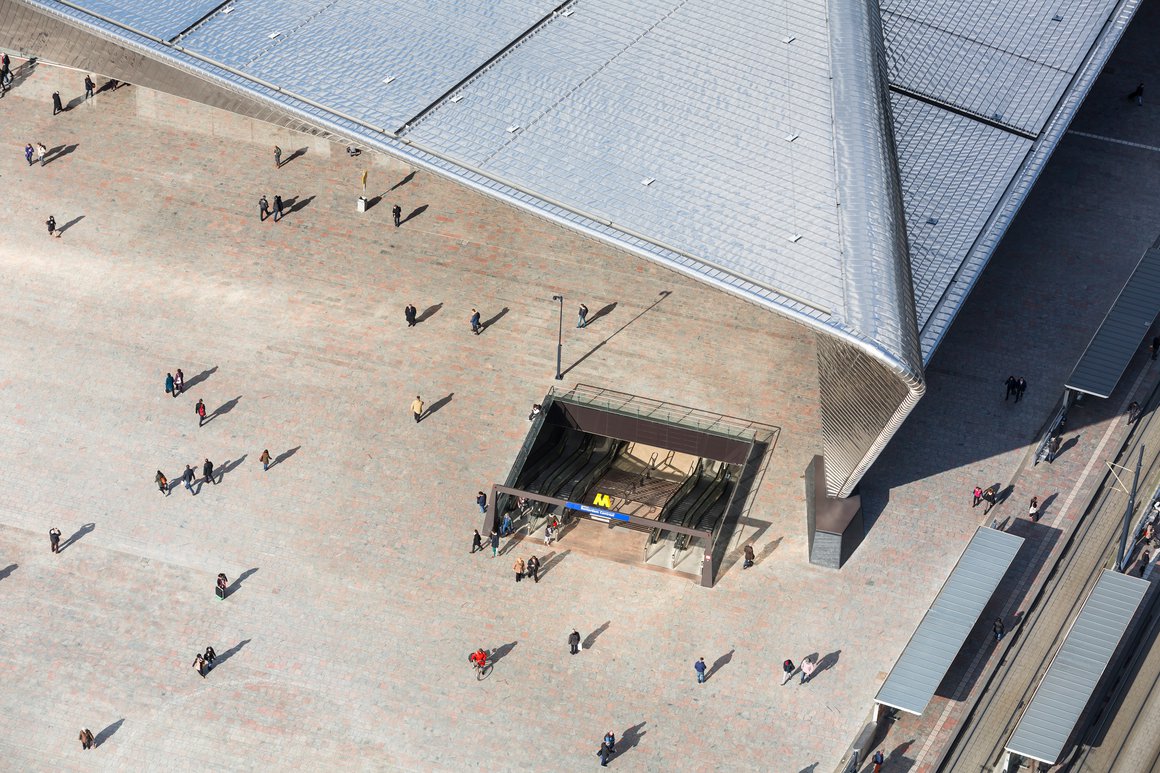 The municipality, city region, central government, ProRail and NS have therefore worked together to realize a new Rotterdam Central station. In the context of urban renewal, the station with its many public transport options is being used by the municipality of Rotterdam as a catalyst for the ambitious urban development plan Rotterdam Central District.
Van Ravesteyn's old station consisted of separate elements; a front building, passenger tunnel and 'open air' yard. It was too cramped, too cluttered, and not optimal in terms of passenger comfort and social safety. The new Rotterdam Central is a station in which all modes of transport are housed under one roof. The station consists of a Station Hall with offices on the center side and a connecting Sporenkap above the platforms.
The Stationshal, made of shiny stainless steel, is an icon at the beginning of the cultural axis of Rotterdam.
The Rotterdam Central project is characterized by its complexity, on the one hand from the environment in which it had to be built and on the other hand by the multitude of parties involved in the realization. In order to ensure that an integral design could be realized in all stages, from design to implementation, clear agreements were made in advance between the commissioning parties and laid down in implementation and cooperation agreements. The implementation of the agreements made was frequently monitored on the basis of the collaborative consultation set up between the clients. Intensive consultations were held with the architects Team CS from the clients and a chief engineer was appointed to safeguard the integrality of the design between the engineering firms involved.