NOS: Rotterdam Central receives a score of 8 and is the most popular large train station
publication -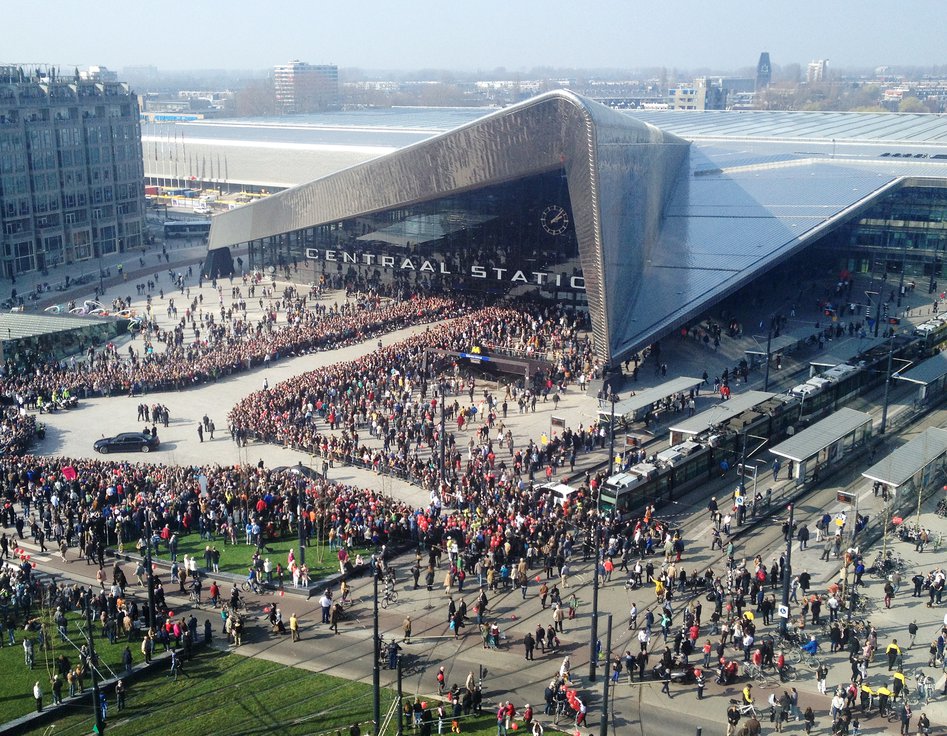 We're very proud of our design of Rotterdam Central Station, which has been awarded the score of 8 and is the most popular train station among travelers.
Train travelers find Rotterdam Central to be the best major station in the Netherlands. Of the small stations, the historic station building in Overveen (between Haarlem and Zandvoort) is the most popular.
Rotterdam Central receives a score of 8.0. Overveen scores slightly better with an 8.2. This is apparent from the Station Experience Monitor 2021, an independent survey by I&O research commissioned by NS and ProRail among 76,000 passengers.
Since the opening of the new Rotterdam Central Station in 2014, the appreciation of the station among travelers has increased every year. Compared to last year, people find the station even more atmospheric and colorful, Rijnmond reports. They experience the staff as customer-friendly. The lighting is good, the immediate vicinity of the station is pleasant. According to the travelers, waiting is comfortable and there is a good range of shops.