PI: The new Holland Casino in Venlo is as controversial as it is sustainable.
article -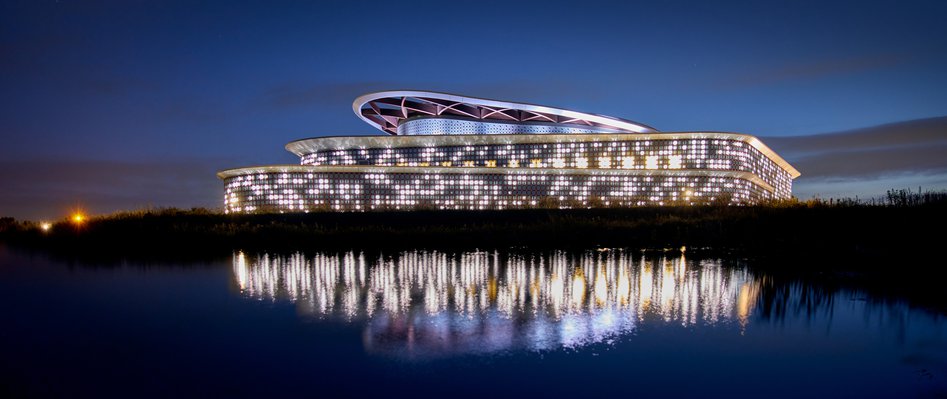 PI Says:
De glamour van Las Vegas in de Cradle to Cradle-hoofdstad van Nederland: MVSA Architects levert met het nieuwe Holland Casino in Venlo een even spraakmakend als duurzaam gebouw.
Het ontwerp MVSA Architects voor Holland Casino in Venlo is met geen enkel ander casino te vergelijken. Dat wil zeggen: geen enkel ander casino in Nederland. De schitterende, interactieve gevel met honderden leds die continu van kleur veranderen, de brede oprijlaan die boven naar de entree leidt en de videowall bij de entree zijn helemaal 'Las Vegas style': groots en spectaculair. Ook binnen is er alles aan gedaan om de 'user experience' te maximaliseren. Na onder meer het Centraal Station in Rotterdam en het Ministerie van Financiën in Den Haag geeft MVSA Architects, dat bovendien betrokken is bij de herontwikkeling van de Amsterdamse Poort, met het ontwerp opnieuw een spraakmakend visitekaartje af, waarbij uitgesproken architectuur en integrale duurzaamheid hand in hand gaan.