Rotterdam Centraal winner in Brunel Awards
press-release -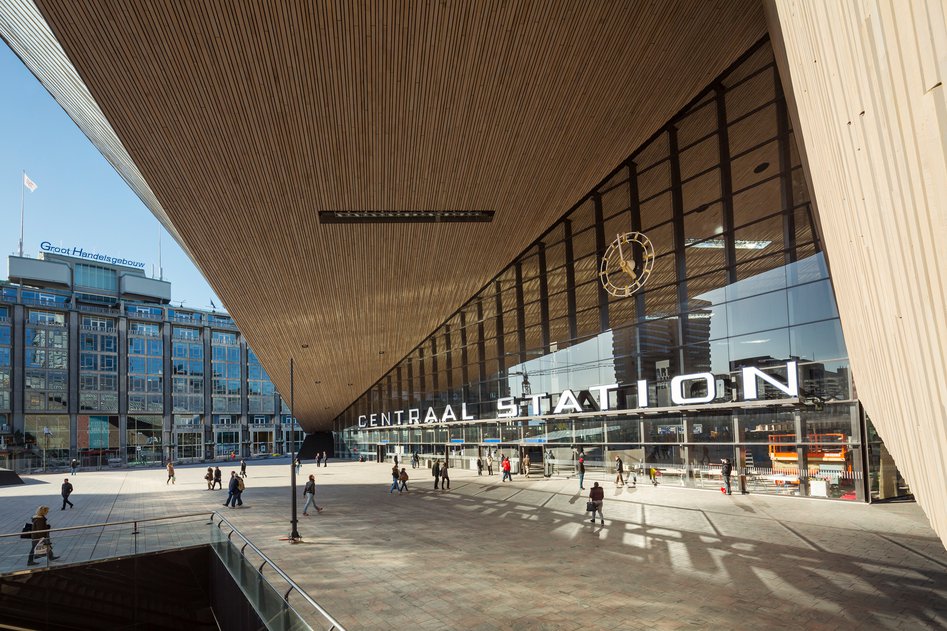 Rotterdam Central became winner at the 12th Brunel Awards. The prize giving ceremony was held at the Zuiderkerk on October 15th. Rotterdam Central was awarded in the category station.
The jury was led by chairman Frits van Dongen (Chief Government Architect of the Netherlands). The jury report states:

'The new Rotterdam Central Station is no less than a new landmark on the historical location of the old station… [] The station invites the passenger right into the heart of the city, even from the platforms. The jury finds its "generous space overwhelming".'

Established in 1985 by the Watford Group of International Railway Architects and Designers, the launch of the Brunel Award Competition marked the 150th anniversary of the Great Western Railway in England. The competition is named after the noted British railway engineer and architect Isambard Kingdom Brunel.