Start construction Holland Casino Venlo
press-release -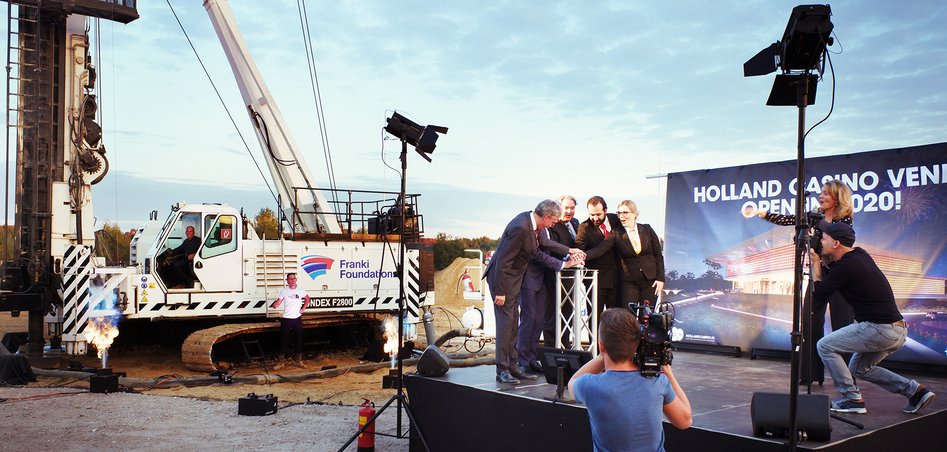 Construction of the new Holland Casino Venlo has recently started. The design is by MVSA and Arcadis. The American architectural firm is responsible for the interior. The building is expected to receive its first visitors in the first half of 2020.
The new Holland Casino, the Casino writes in a press release, is located on an important road near the German border and forms a welcome gate to the Netherlands for both the many German and Belgian guests. The easily accessible and iconic building in the typical Dutch flower shape attracts attention from a great distance with its special visual design and LED facade. The flower, which rises from the center of the building, is visible from the highway.
Also read: MVSA Architects designs new Hollands Casino Venlo
From the building, the blooming flowers spread organically over the landscape, like traditional tulips do throughout the Netherlands. The plan includes two large 'bulb fields' that give visitors the feeling that they are in a unique place. Beautiful floral structures bloom on the biobased asphalt parking lot, providing the casino with energy and fresh air.