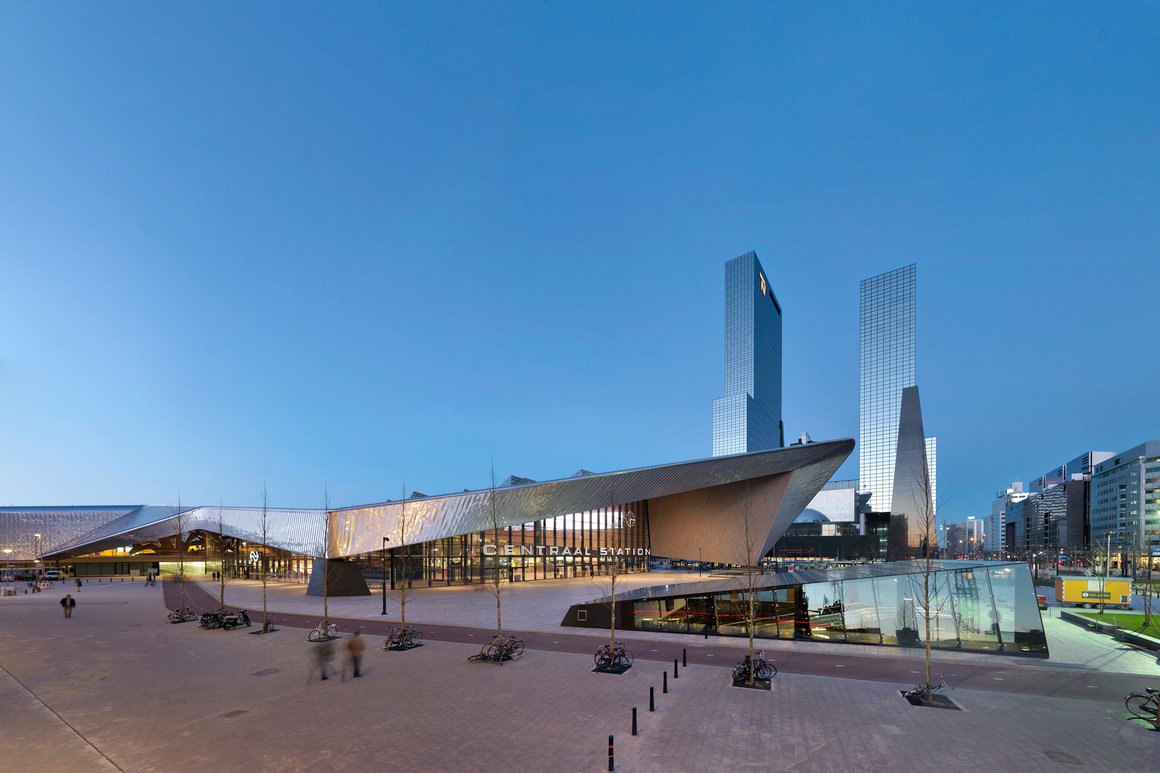 The jury praized the use of daylight as an obvious element throughout the whole station complex. The large transparent façade of the south hall, giving a clear view to the grand esplanade at the front and to the buses, trams and taxis through the side entrances. The clear orientation in the transfer tunnel where large voids flood the passageway in light. And the design of the grand roof over the tracks. The different solar cells patterns on the glass plates not only vary the level of transmitted light but also make use of the energy producing power of day light.
Rotterdam Centraal scored high points for the criterion location and use.
'At many points the traveler can see through the whole station and clearly orientate himself. Daylight is like its guide, in and outwards and throughout the building, lending the complex its enormous visual power.'
Among the other contenders for the award were the new Rijksmuseum and Onderwijscentrum Erasmus MC.