Project Information
Location

Aachen

Project completion

2014

Building surface

14.600 m2

Client

RWTH Aachen University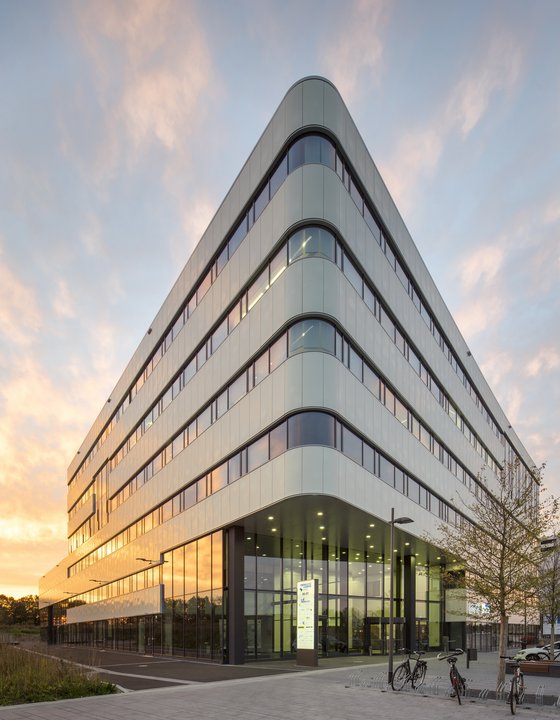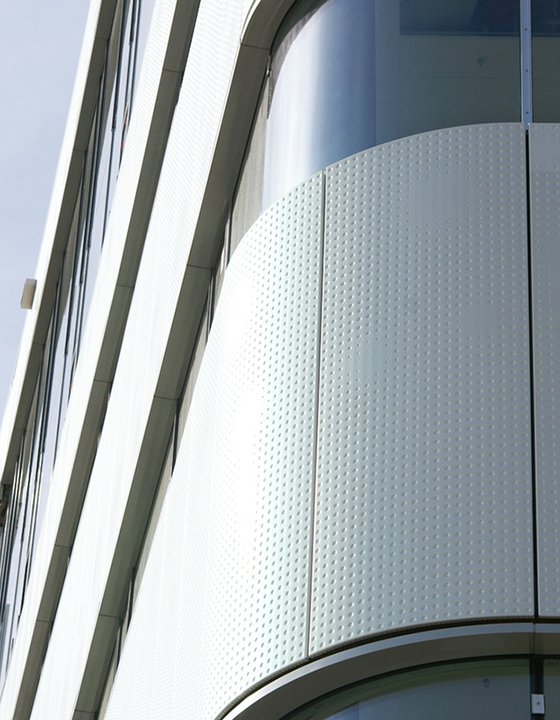 Cluster
The campus has been split into several clusters located along an axis formed by a central boulevard. Each cluster focuses on a specific area of research where institutes and the private sector interact with one another, exchange information and seek practical applications. To strengthen this concept, we created a central meeting point for the Logistics cluster called Agora. Agora is an indoor square where users come together and outlying buildings not adjoining the boulevard have their own clearly defined access point.

Pick-up
The Logistics cluster is mainly made up of offices, laboratories and workplaces. To reflect the logistical theme, nicknamed Pick-Up, all the cluster's buildings form a main building with office spaces and a 'loading platform' with practical workspaces.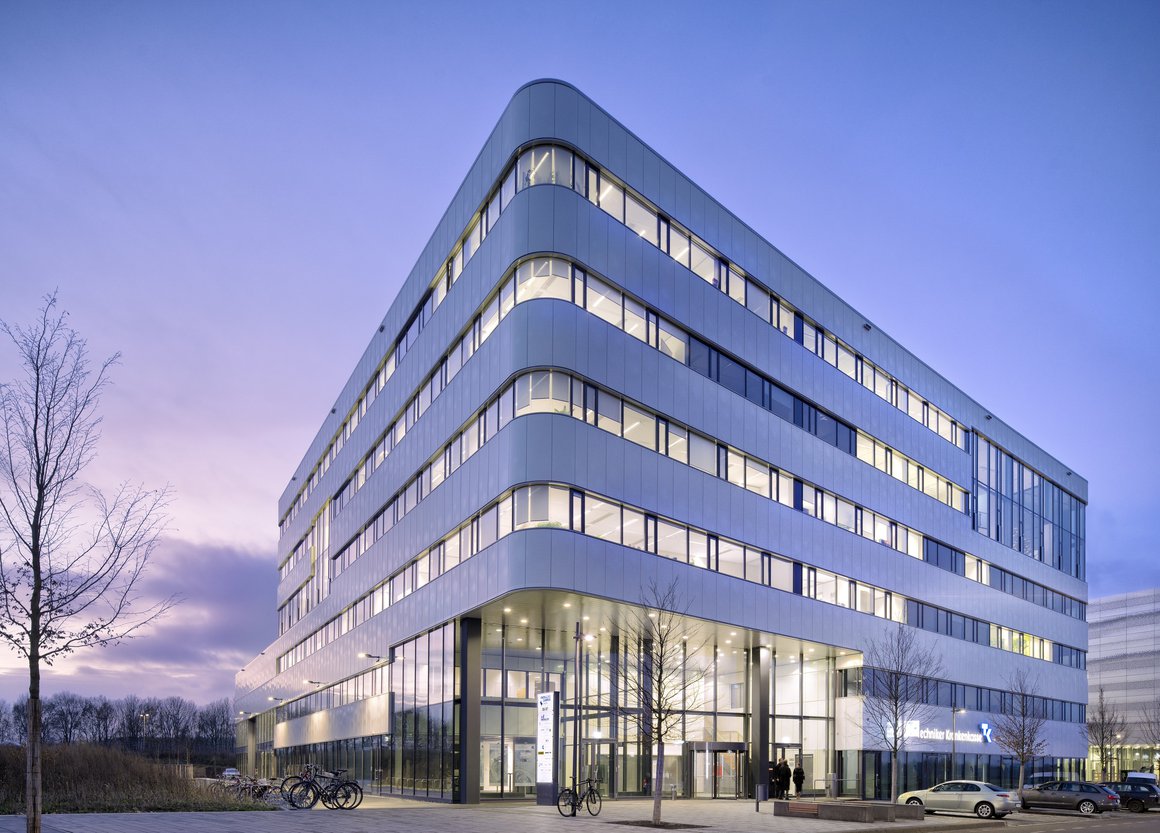 Atrium
Agora is an atrium where sixteen different user groups meet, mix and mingle. The space is designed to encourage interaction between all its users and boost interdisciplinary knowledge sharing. The design reflects this purpose, incorporating glass balustrades and floor-to-ceiling partitions. The building's windows also provide a panoramic view across the campus.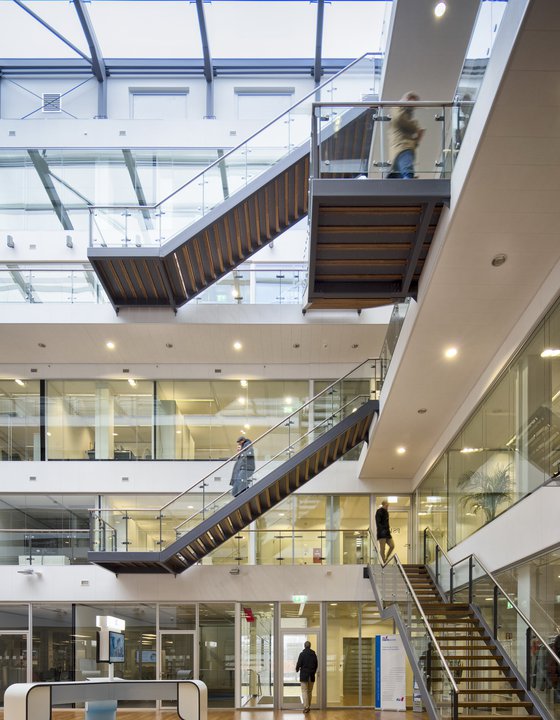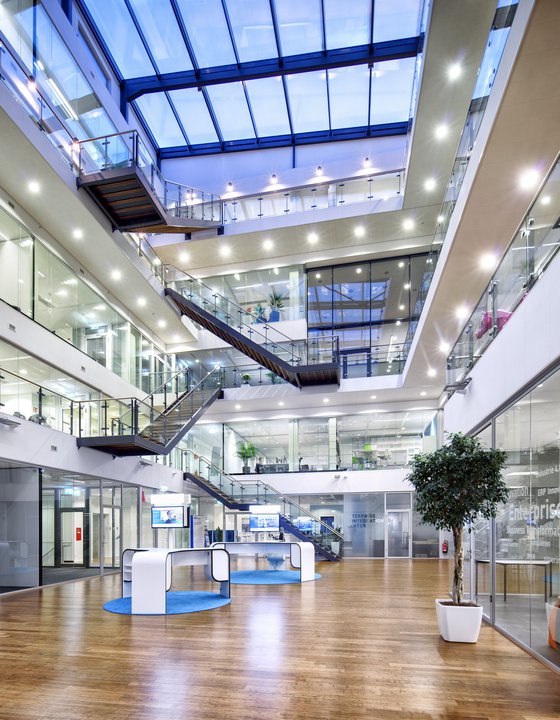 Lernfabrik
RWTH's Institute for Industrial Management (FIR) and its Laboratory for Machine Tools and Production Engineering (WZL) collaborate very closely in the campus's Pro-LOG building. They run the Learning Factory (Lernfabrik) where they simulate and investigate industrial production processes, which is keenly followed by the private sector. Research is concentrated in the Lernfabrik and innovation labs. These areas are therefore located centrally within the complex. The Lernfabrik has a direct link to the labs that adjoin the large atrium, which itself is surrounded by several storeys of office space. This creates a virtual theatre space where the building's users can get and feel involved in the activities and work being carried out here – students, lecturers, business representatives and facility staff alike.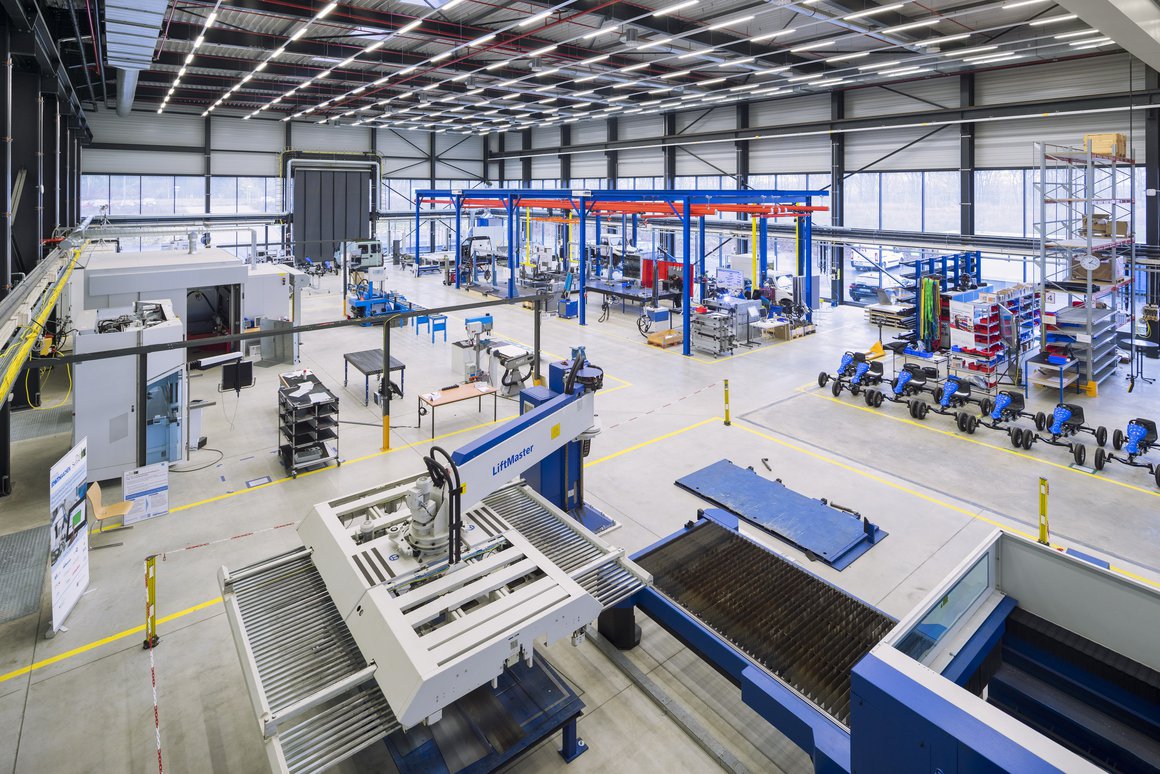 Ground floor

Level 01

Level 02

Level 03

Level 04

Level 05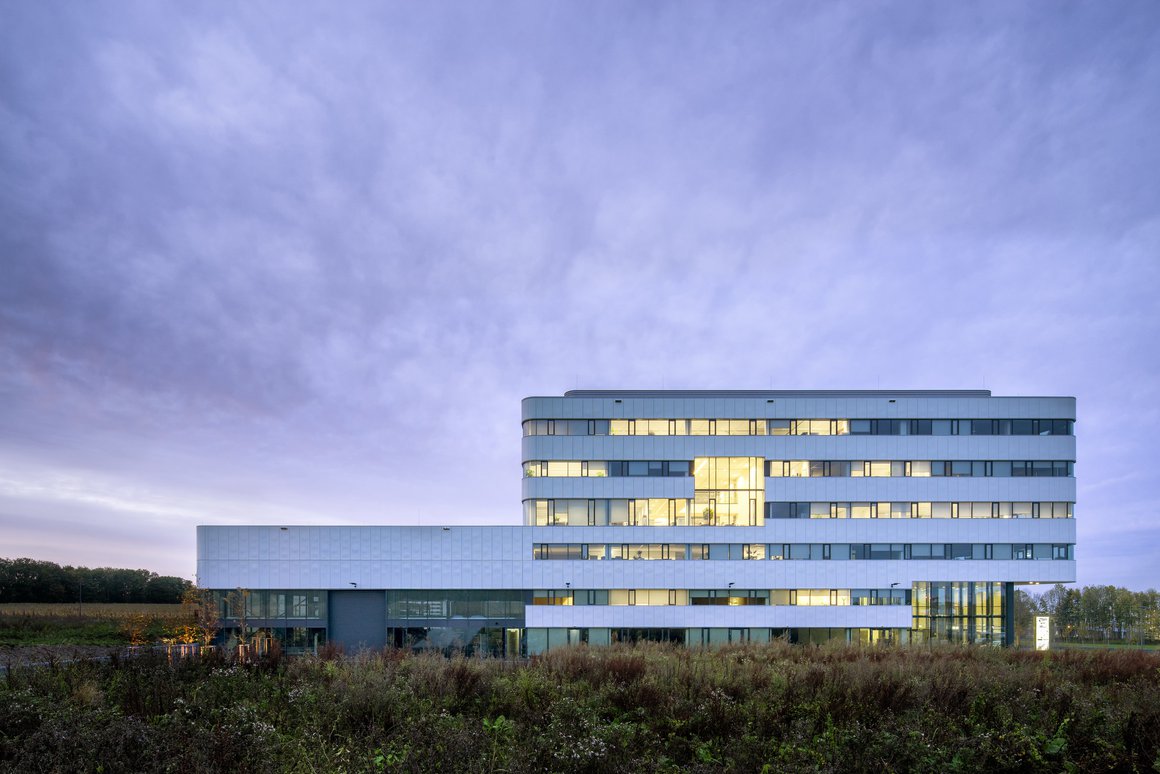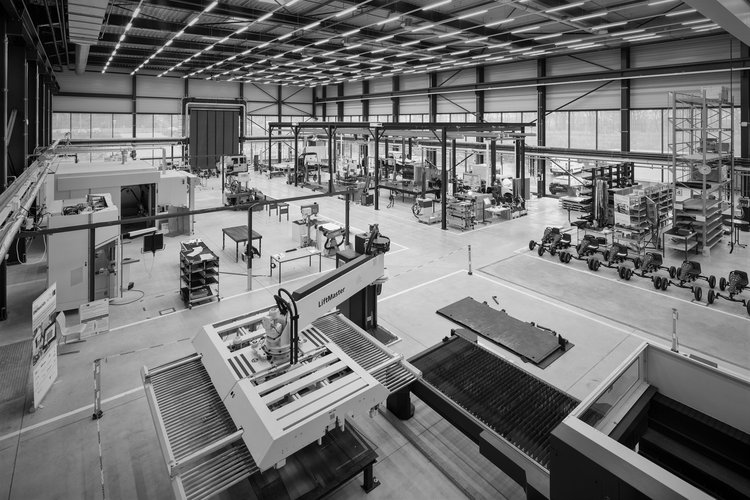 CLIENT

RWTH Aachen University, Landmarken AG Aachen

PROGRAMME

Offices, industry/production space