Project information
Location

Leiden

Project completion

2013

Building surface

51,000 m2

Client

Green Real Estate, Community College Leiden B.V.
Façade
The first thing that strikes most people about Level when looking at it from the street side is its 'slatted' façade. These aluminium slats measuring either 20 or 40 cm in depth create an unusual shadow play when the sun shines on the building, lending the façade an interesting depth and dynamic. Glazing between the slats has a striped relief pattern, which becomes more visible the closer you stand to the building. The building's two cut-outs are glazed using different colour glass.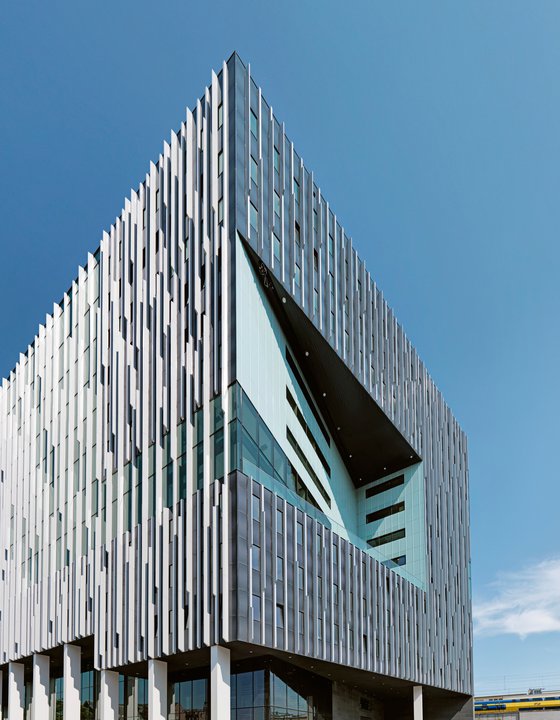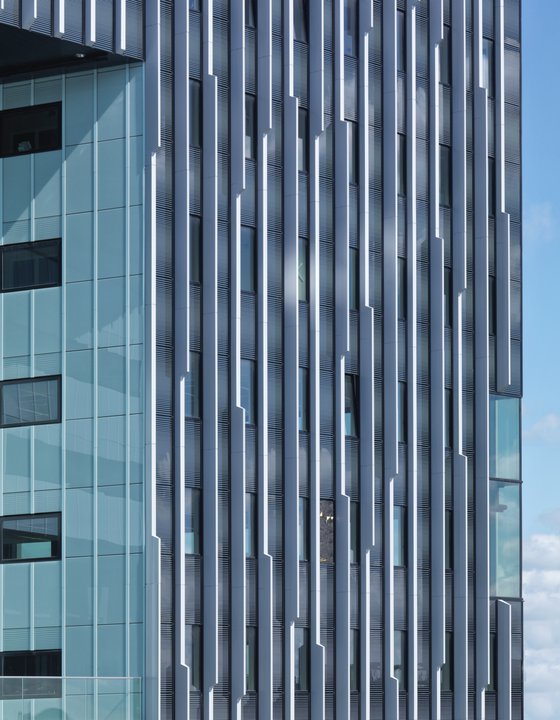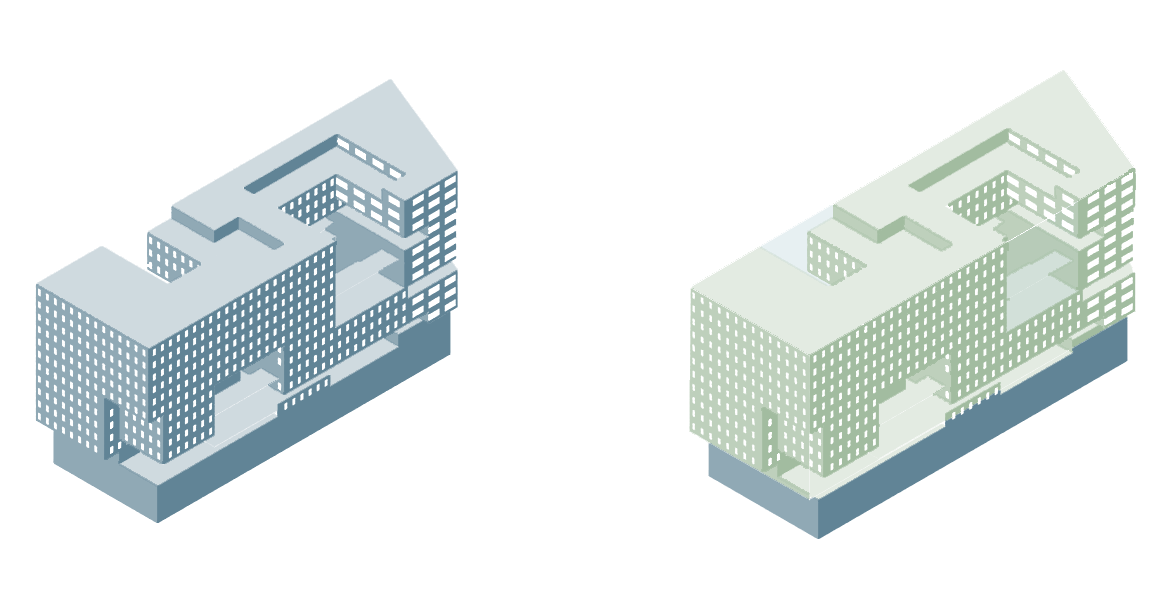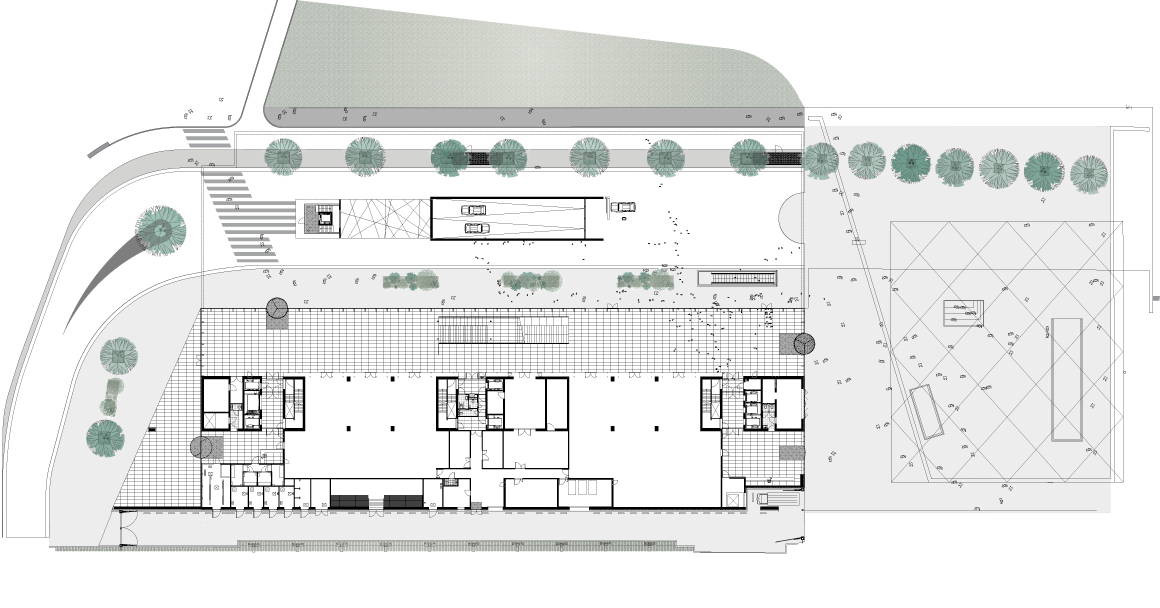 Open Spaces
An unusual aspect of Level is that it not only accommodates two colleges (ROC Leiden and Boerhave College), but also a wide range of commercial businesses. We took this into account when designing the building by connecting open spaces and creating a common theme throughout the building. We incorporated these wide open spaces to act as areas in which to meet and mingle. They also provide longer-range views out across Leiden. Conversely passengers and passers-by can see what is going on inside Level from rail platforms or street level.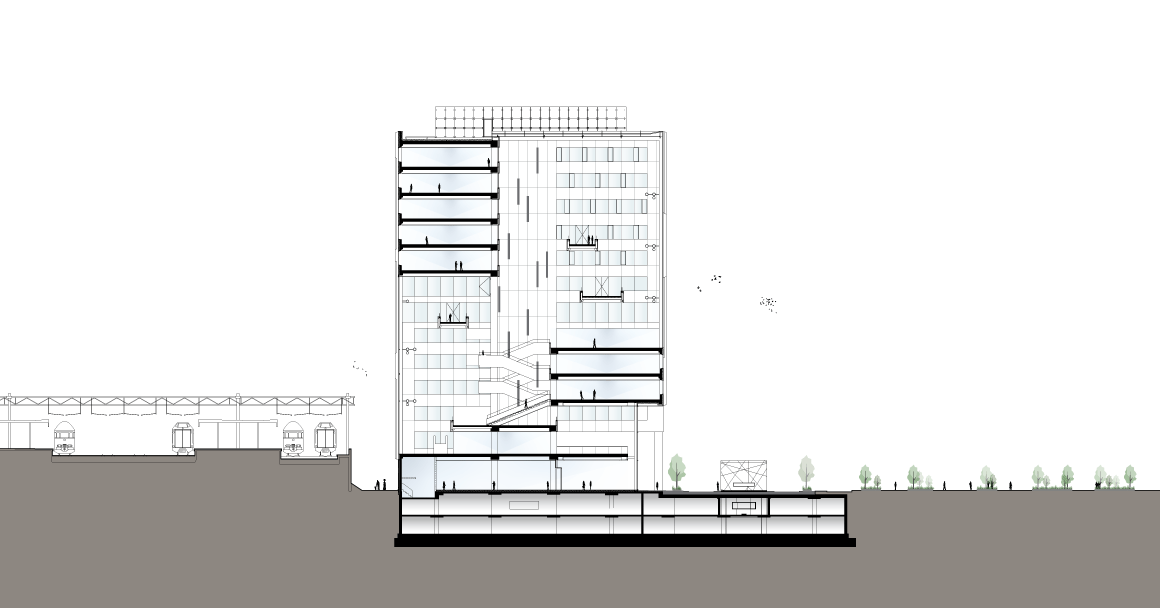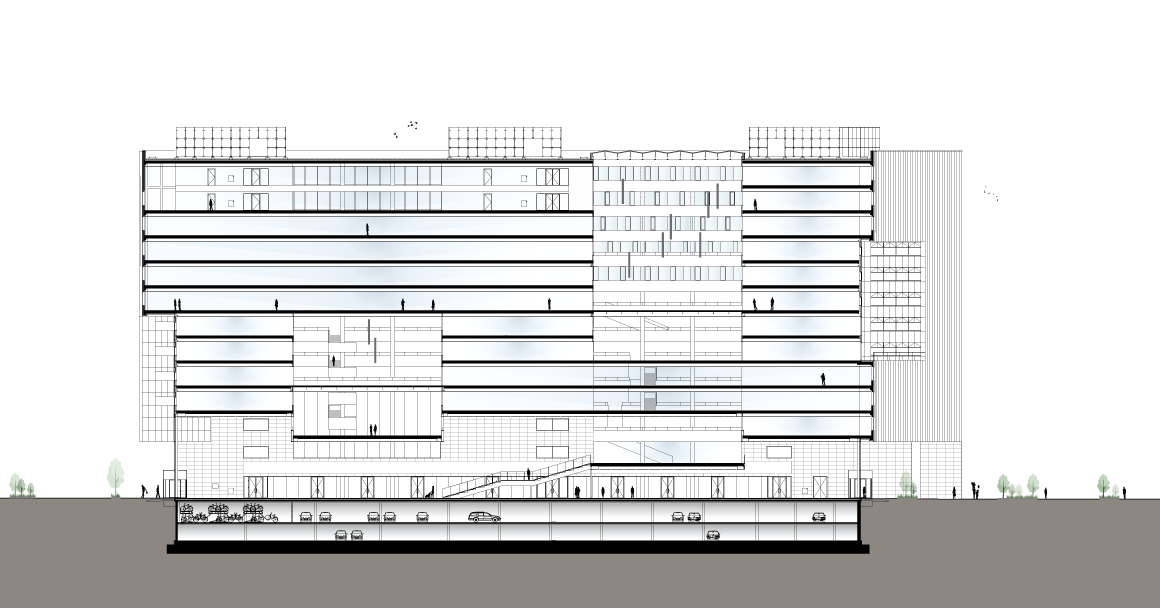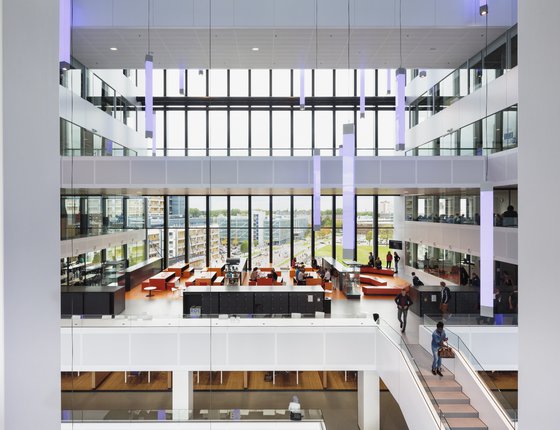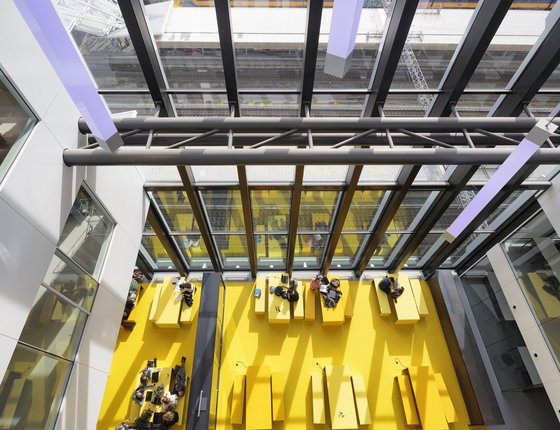 Central Hallway
The central hallway on the ground floor provides plenty of space for shops and other businesses. It has been designed to create a route through the building from the railway station to the LUMC hospital and the Bargelaan bus stop. It is also a communal area from which to walk up the wide stairway to the ROC college entrance on the first floor. From here, building users can take lifts or secondary stairways across large, open atria to other communal areas. Ascending further takes you to individual study and workspaces, and more intimate enclosed classrooms.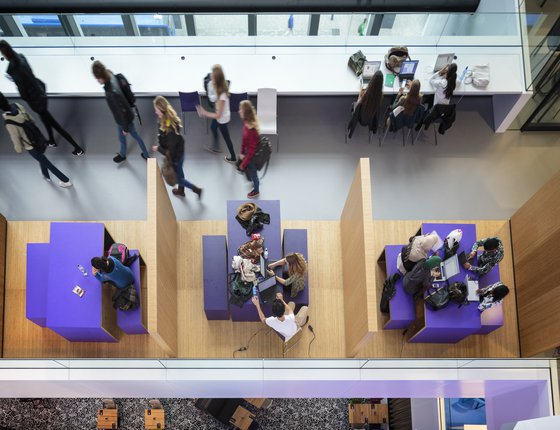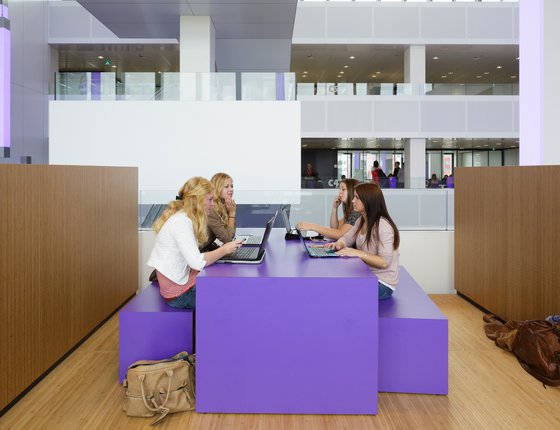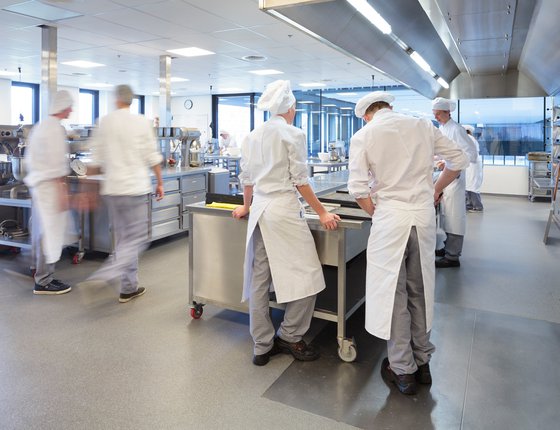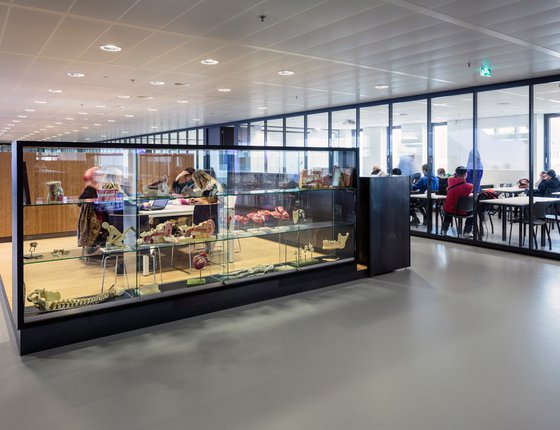 Interior
A particularly appealing aspect of the assignment was the design of ROC Leiden's interior. We created an interior to match its house style. Colours, icons, patterning and imagery have been used to give each department its own identity and to make them more recognizable and easier to find within the building. We believe that orientation and overview are two critical elements of interior design that help raise a building's comfort level.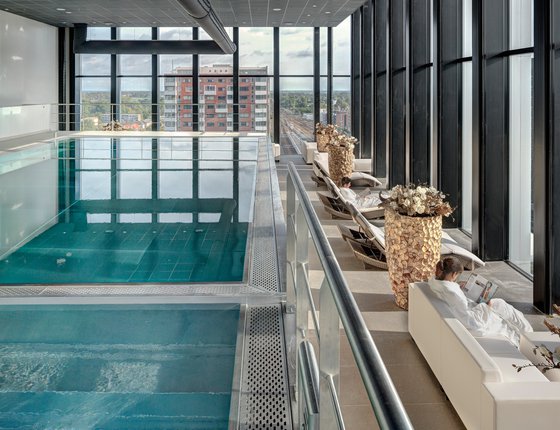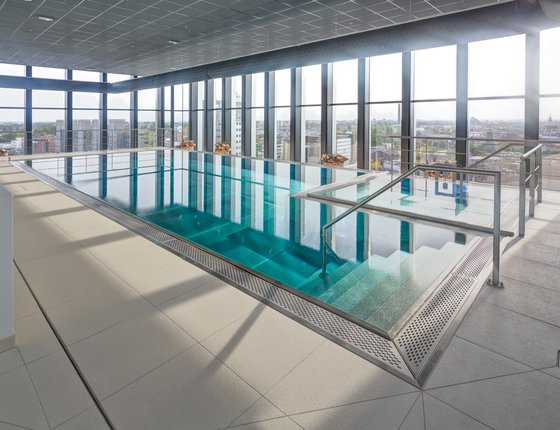 Lighting
Lighting in Level's two atria is made up of numerous wall-mounted and hanging light fixtures that have been incorporated into the design. These were designed and developed in collaboration with the lighting manufacturer. Fixtures are 3.6 m tall and provide unique lighting at night, adding a particularly appealing aesthetic touch to its interior.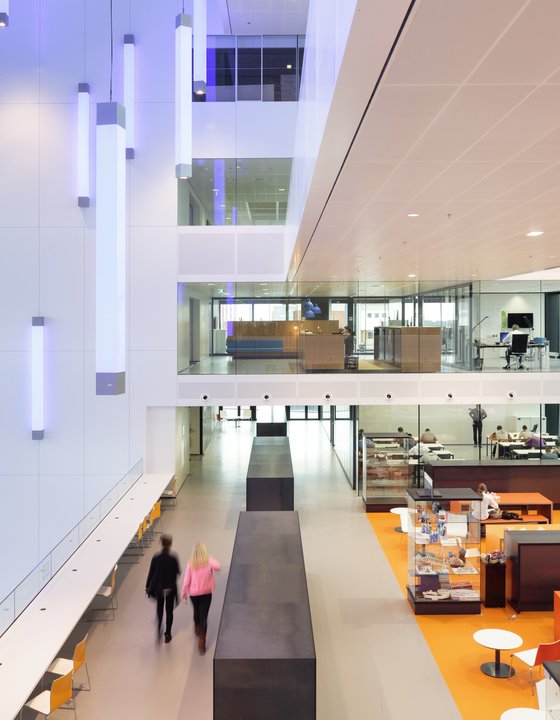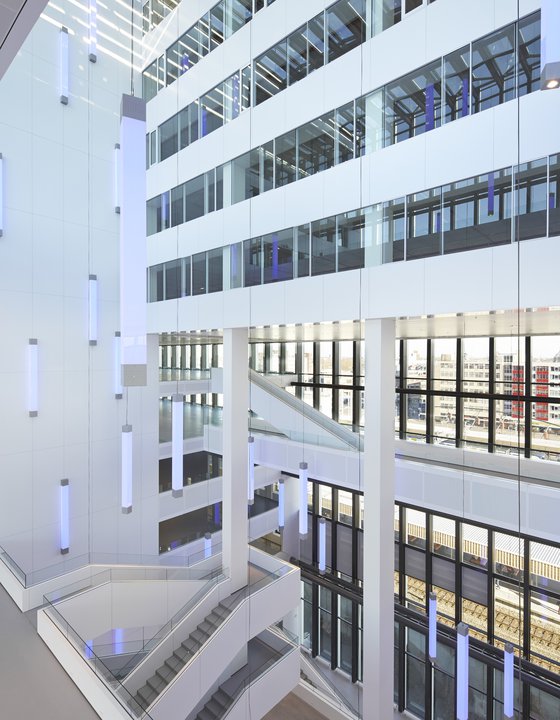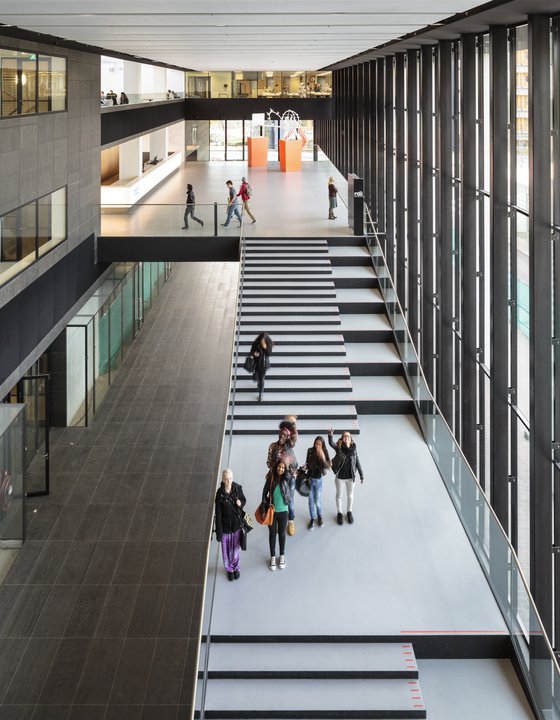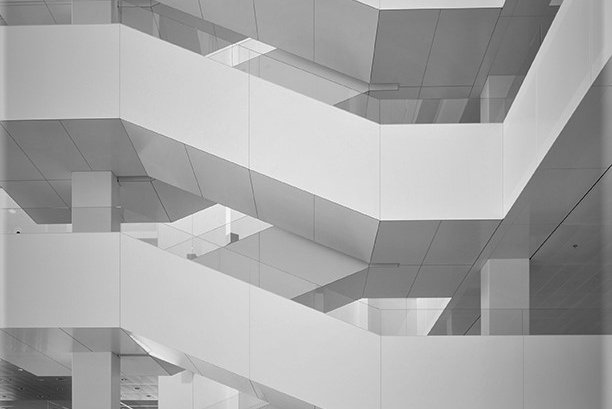 CLIENT

Green Real Estate, Community College Leiden B.V.
AWARDS
LIST
Architecture Award Leiden (Leidse Architectuur Prijs) 2013 - nomination Level Leiden