Project information
Location

Amsterdam

Project completion

2015

Building surface

4.500 m2

Client

Zuider Vastgoed & Green Real Estate
Open sesame!
Built in 1973, the office building was a closed, introverted block. Opening it up to the street worked a magical transformation: our alterations make the building friendlier and more flexible, as well as more elegant. We added large windows and spacious outdoor areas (balconies or patios to the rear, loggias to the front) to every apartment. The two penthouses on the top floor, set slightly back from the façade, each have a roof garden. The open-plan apartments are reached by lift from the entrance hall, which is strikingly finished in natural stone with walls of jarrah wood.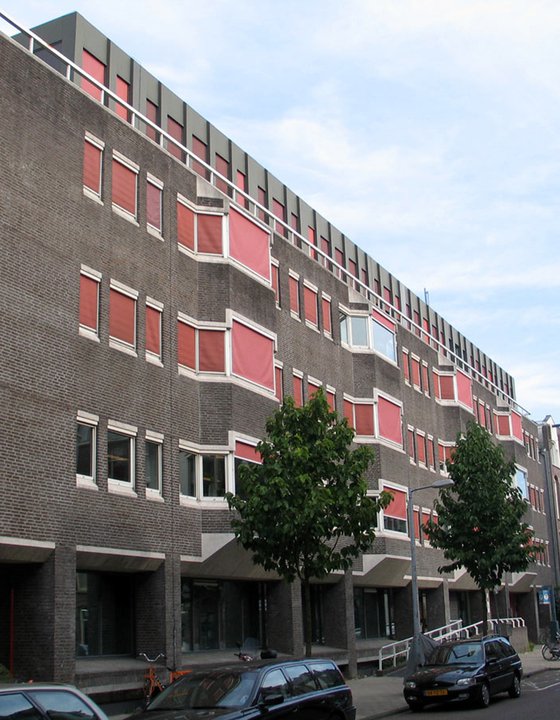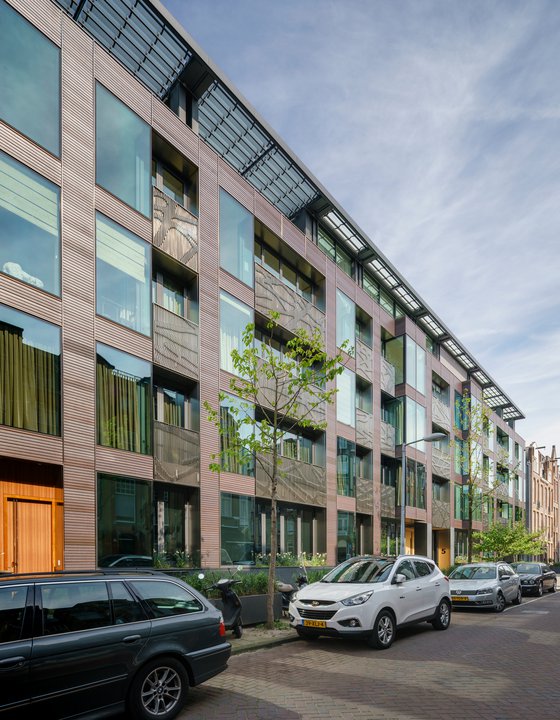 Vertical rhythm
We lightened the façade by adding large windows and emphasising its vertical lines. The result is a lively rhythm that works especially well with the strong horizontal lines of the projecting bay windows. The larger windows mean better views for the occupants, more light, and an improved spatial quality. The new proportions now harmonise with those of the graceful older houses on the street.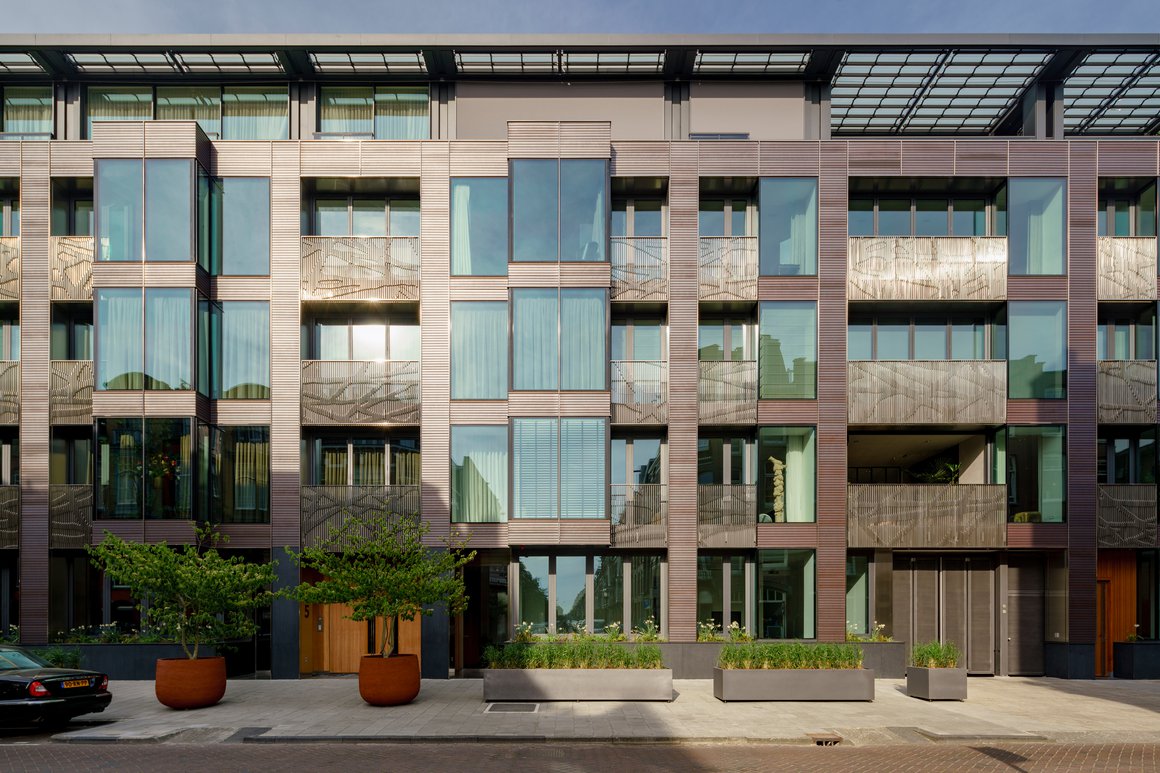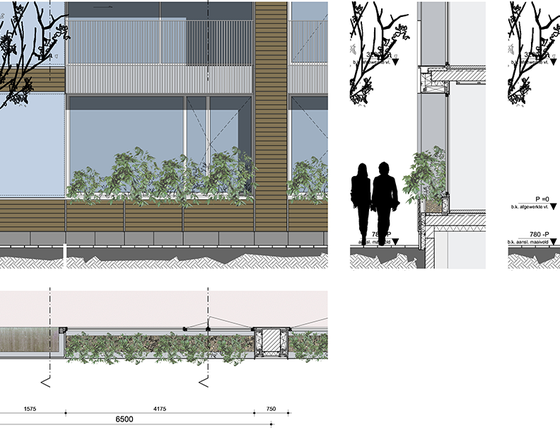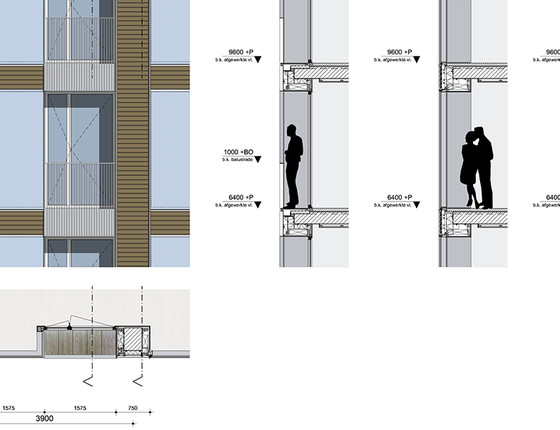 Back to the future
Our main challenge in this project was how to match the former office building to the ornate 19th-century buildings that make up the rest of the street. Our solution was to add high-quality detail of our own. While contemporary in style, our stainless steel railings echo the decorative French balconies on the neighbouring houses, creating a pleasing rhythm.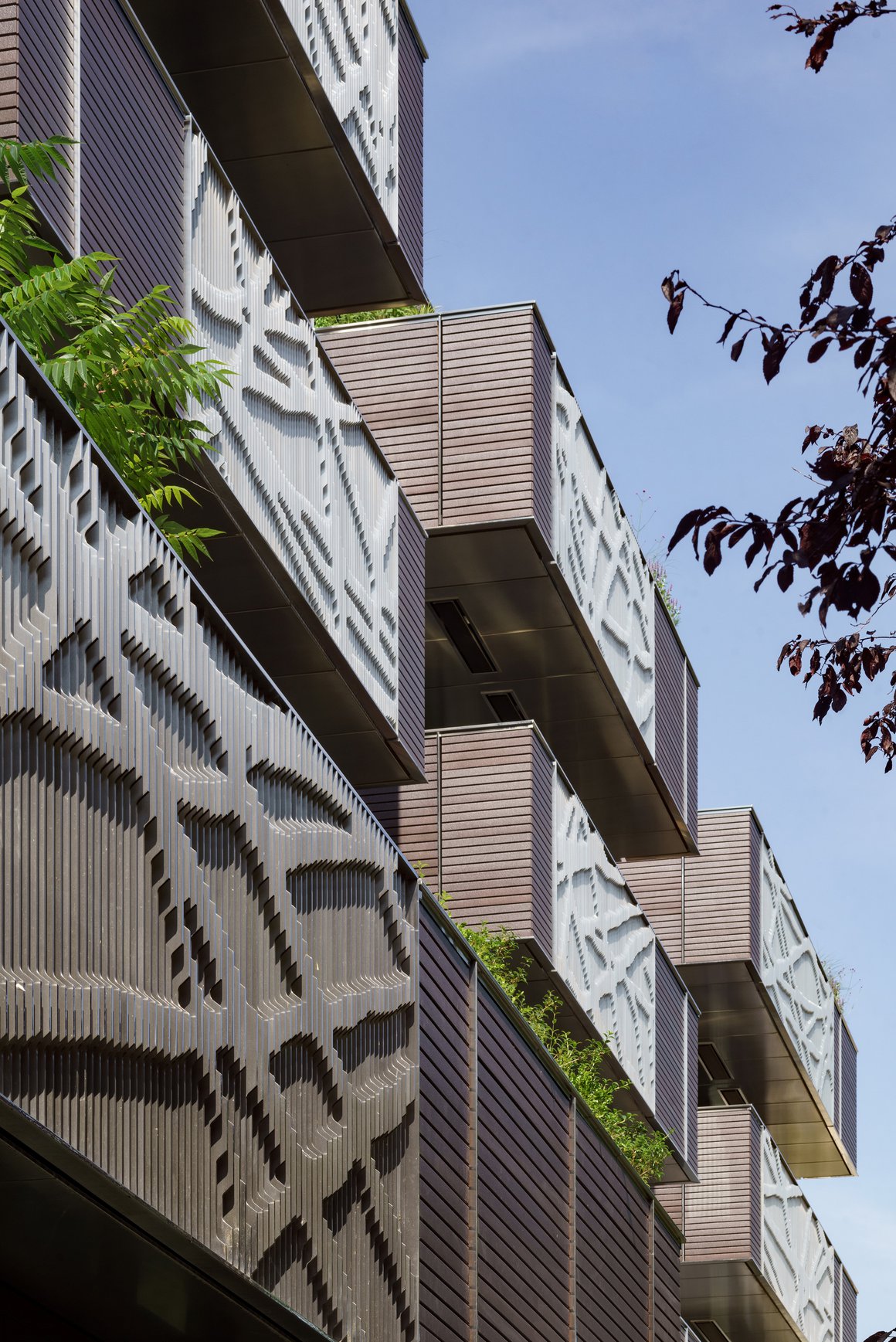 Brick by brick
Another characteristic of the old houses flanking our building is their decorative use of different kinds of ceramic tile. We decided to tap into this diversity, and had specially designed ceramic tiles made. Naturally, we interpreted this traditional decorative detailing in a contemporary way. The resulting texture creates a thematic correspondence with its 19th-century ancestors.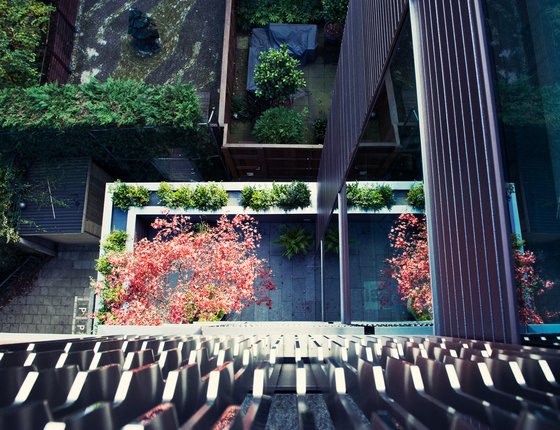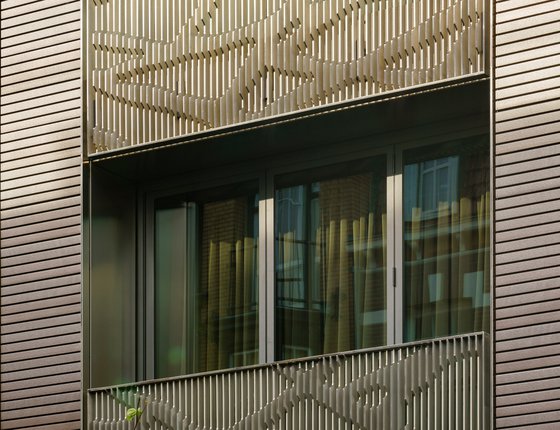 Restoring dignity
It was important to us to make the former office block worthy of its surroundings. Behind our building stands the beautiful Obrecht Church; nearby are the major museums and the Concertgebouw. The location, in the city's prosperous Oud Zuid district, is traditionally one of leafy boulevards and graceful architecture. By adjusting our building's proportions and finishes to fit its context, we hope to help preserve the unique character of the area.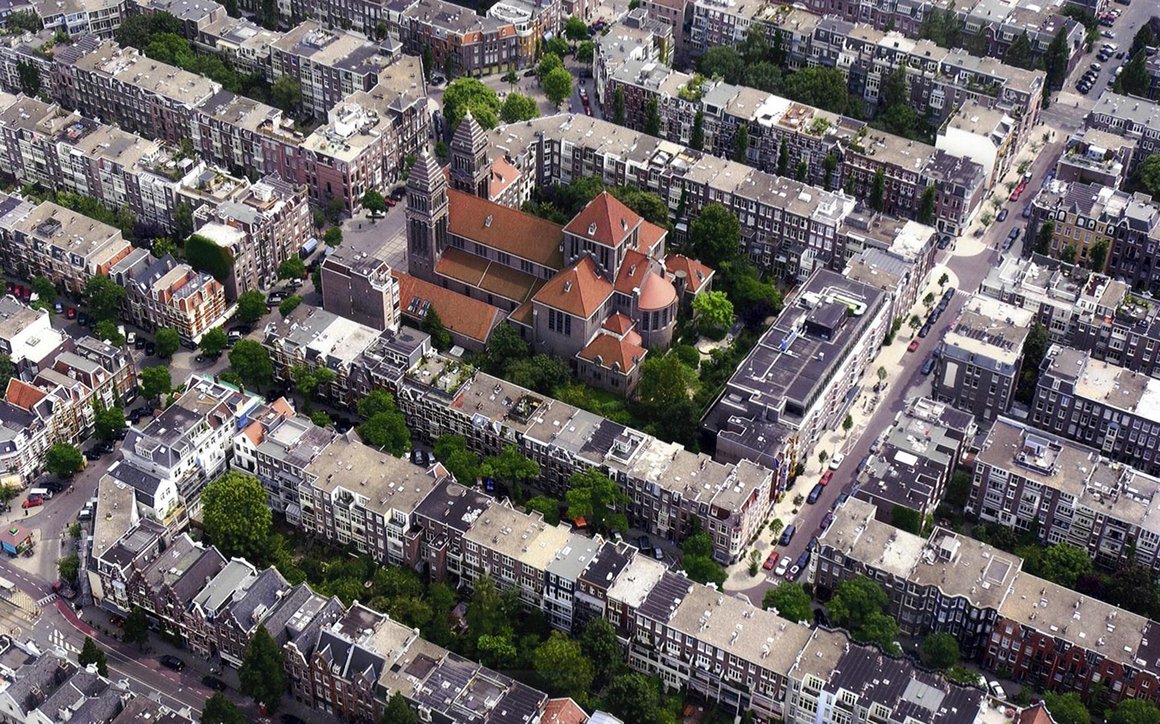 A study in re-use
The beauty of this project is that it is intrinsically sustainable: converting a dull old office into gracious new dwellings is a good example of upcycling, or 'super use' (re-use where the value of the new version exceeds the old). With 14% of office buildings in the Netherlands standing empty, our solution has great potential. To further enhance our sustainability rating, we used only environmentally friendly materials, and installed an energy-neutral heat and cold storage system.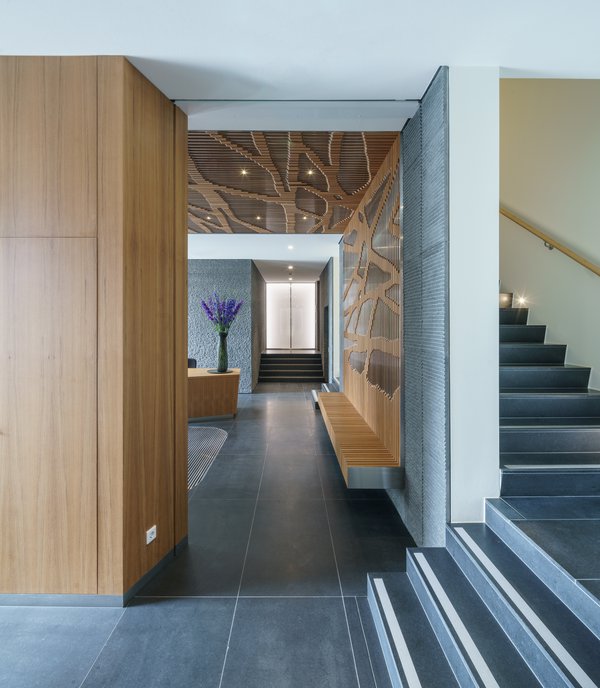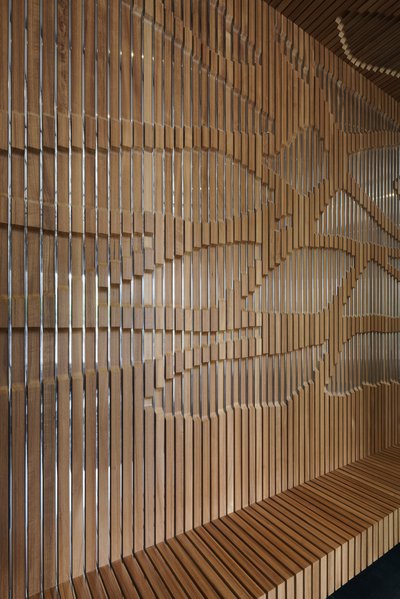 Factsheet
MORE Apartments , Amsterdam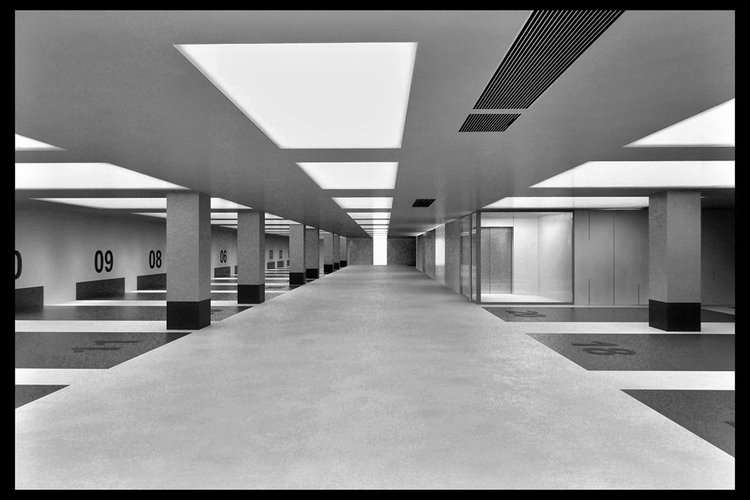 CLIENT

Zuider Vastgoed, Green Real Estate