Project information
Location

Amsterdam

Project completion

2022

Building surface

12.300 m2

Client

Steenvastgoed Projectontwikkeling, Kondor Wessels Vastgoed
Museum Quarter monuments
De Hooch is located in one of Amsterdam's most picturesque, prestigious and popular neighbourhoods, the Museum Quarter. This centrally located area is clustered around the city's major cultural sites: the Rijksmuseum, Stedelijk Museum, Van Gogh Museum and the Concertgebouw, which are dotted around an expansive, open square (Museumplein). These world-leading institutions set the tone for the stately, harmonious quality of the surroundings.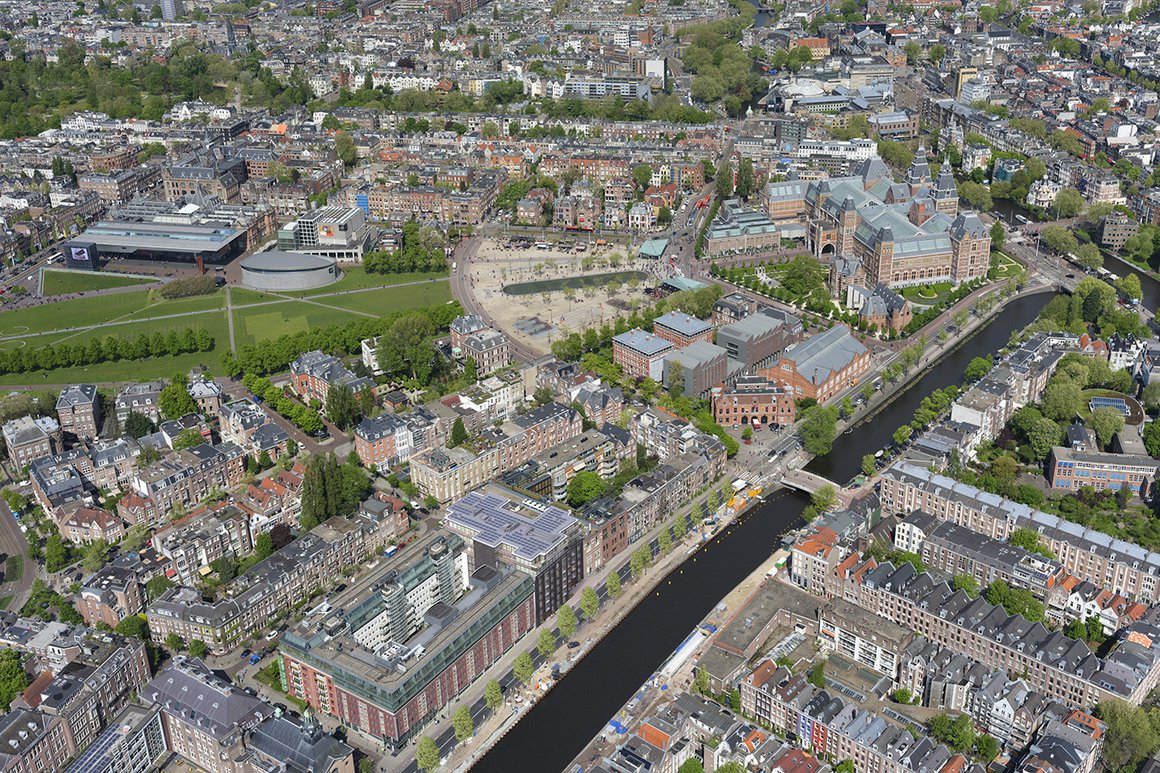 Transparency
The twenty-eight luxury apartments vary in size from 160 to 320 m² and share a communal entrance on Pieter de Hoochstraat. Apartments will have a transparent appearance with lines that flow across the entire façade. Balconies will be built with integrated flower boxes. Upper storeys will be set back slightly to blend the building with surrounding properties. All apartments will be finished to an exceptionally high level. Some apartments will even have their own private lift access and large balconies. Roof gardens will be planted on the top floor.
Landscaped Courtyard
A landscaped area will be formed in the inner courtyard area and enclosed by beautifully designed fencing. Residents will be able to reach their apartments from the inner courtyard via a spacious entrance hallway with communal areas, lobby and service desk.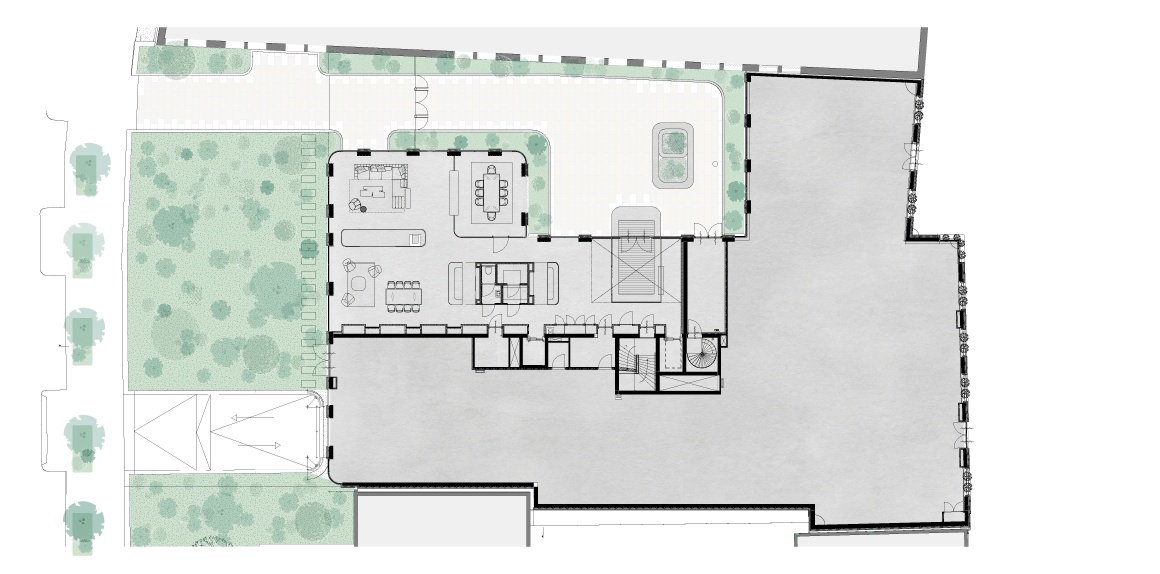 Hobbemakade – French Balconies
The façade along Hobbemakade will have a more closed-in look and feel, but will not be devoid of detailing. On the contrary, we will be using beautiful ceramic materials. It will also incorporate characteristic oriel windows and French balconies to blend with similar elements already used in neighbouring properties on the street.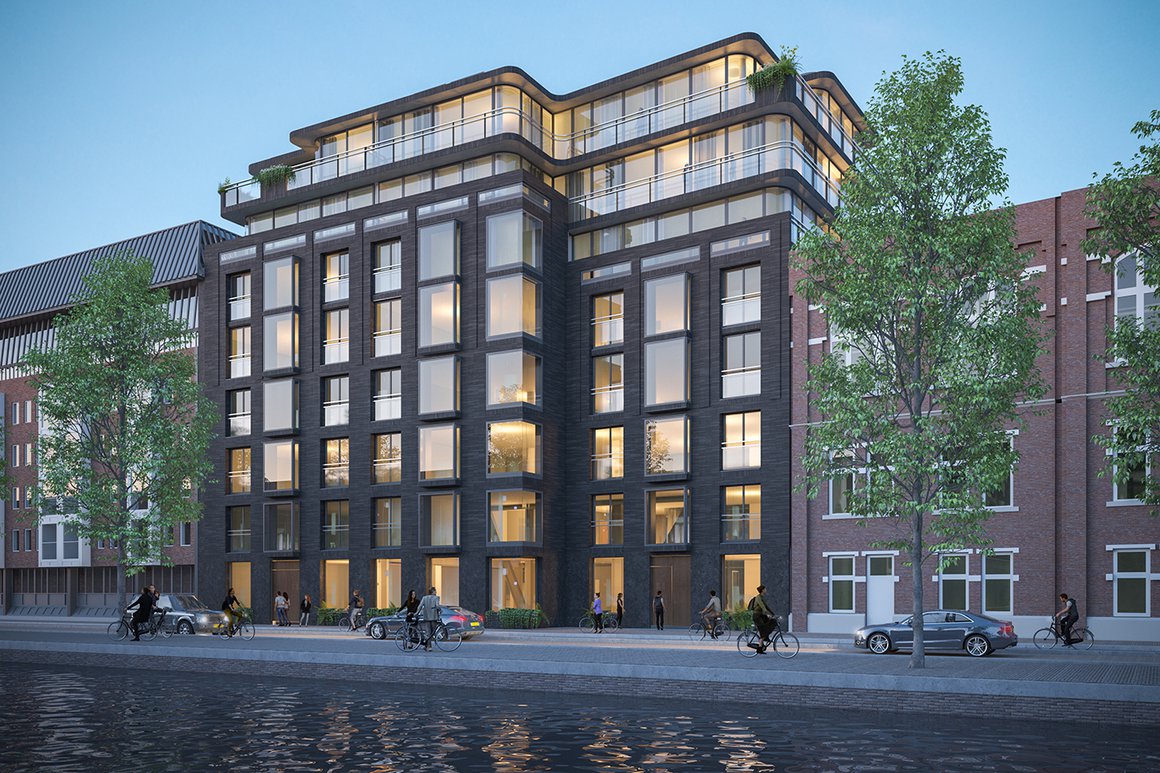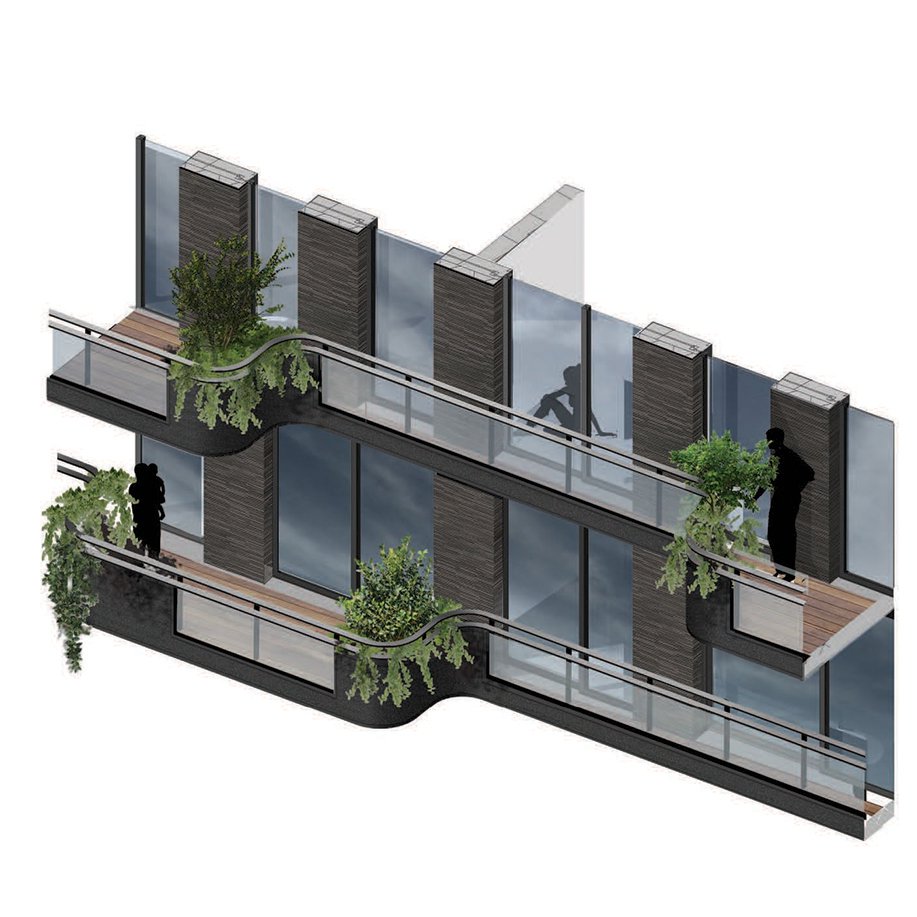 Pieter de Hoochstraat – Integrated Flower Boxes
The façade along Pieter de Hoochstraat will have a more transparent, open look and feel. Floor-to-ceiling frontage with one-piece balcony and floor edging will be constructed with integrated flower boxes, lending the apartment complex a highly original and lush green appearance.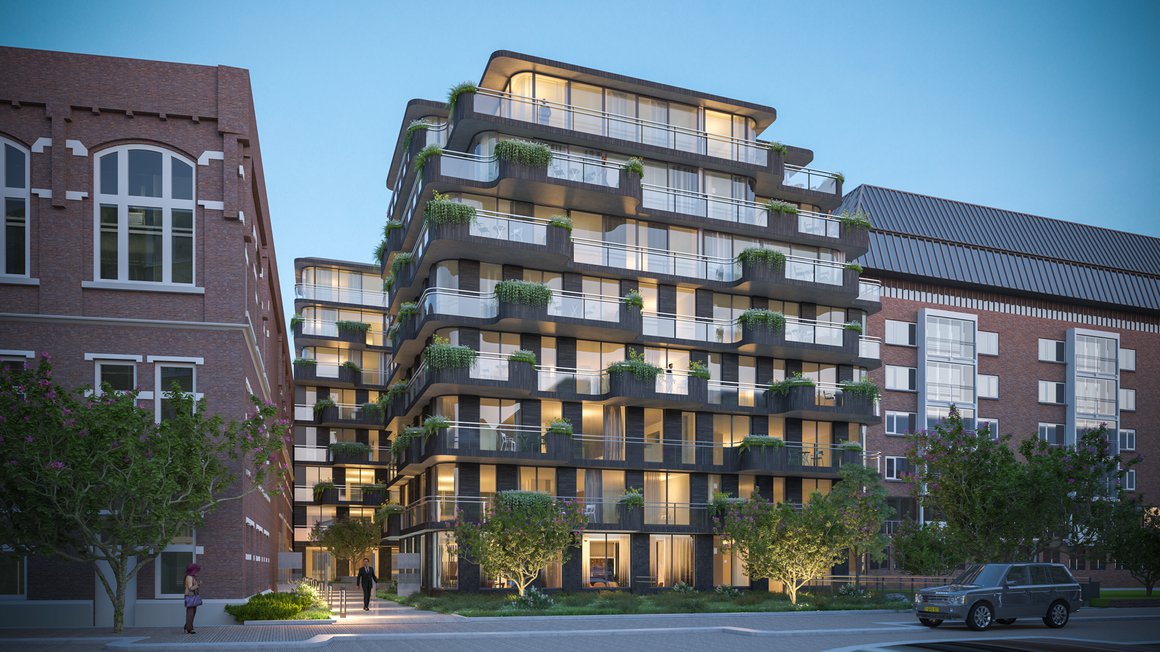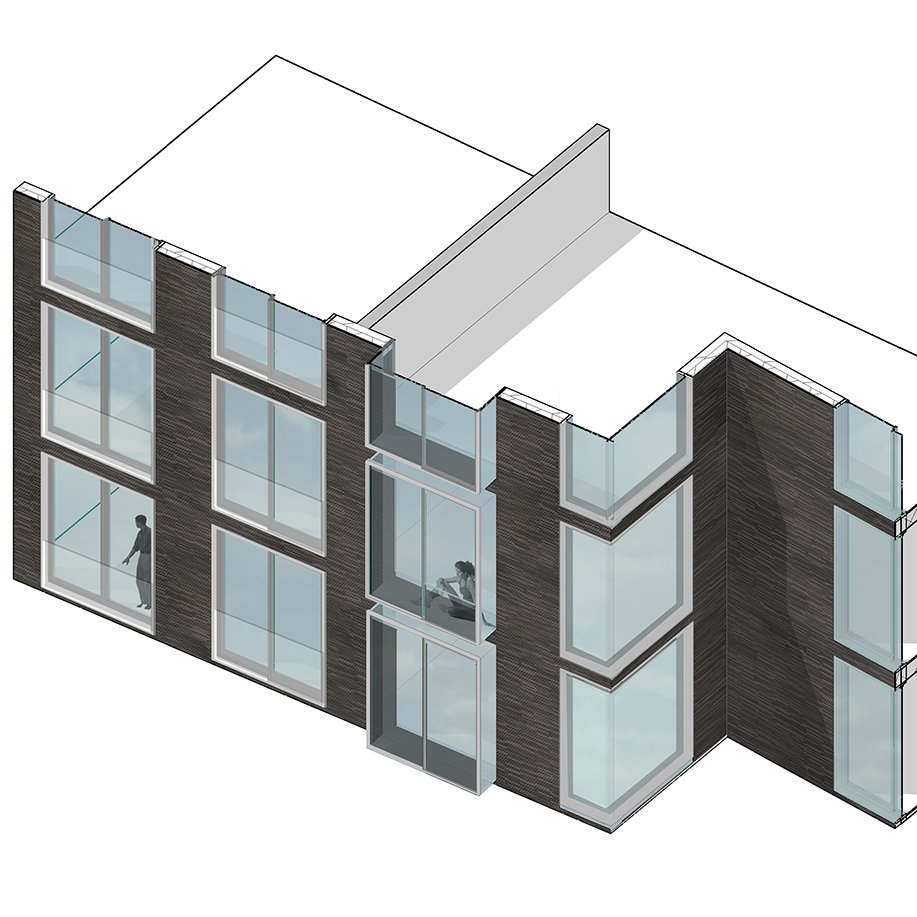 Ground floor
On the ground-floor level along Hobbemakade, a space will be created covering 800 m², which has been earmarked for use as a physiotherapy, dental practice or a similar purpose. Its exterior will be finished in natural stone.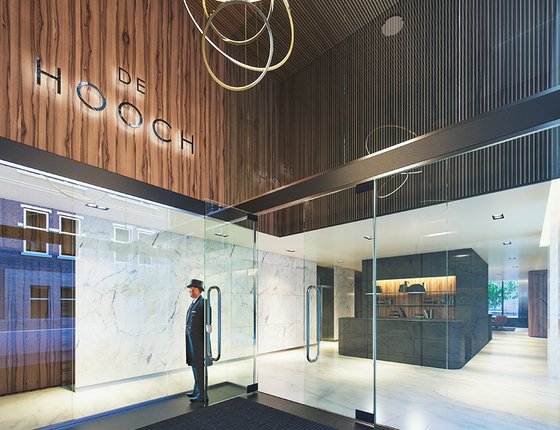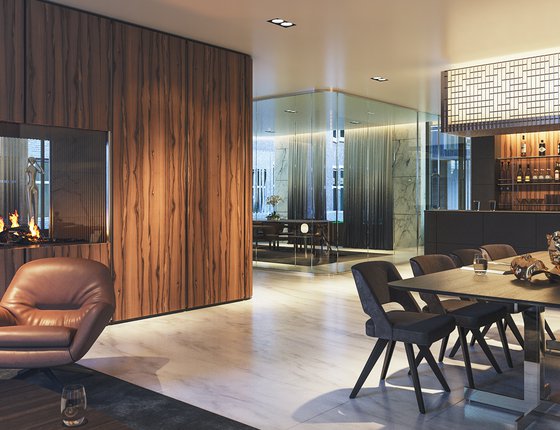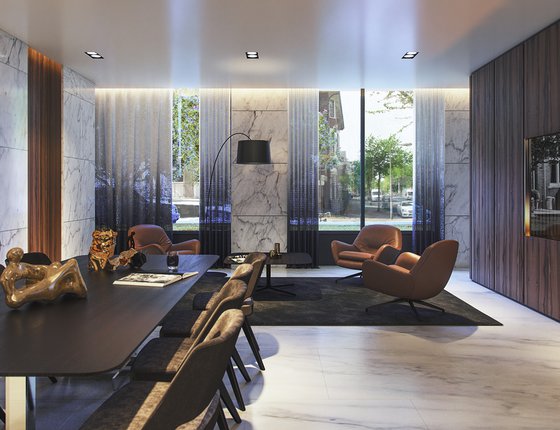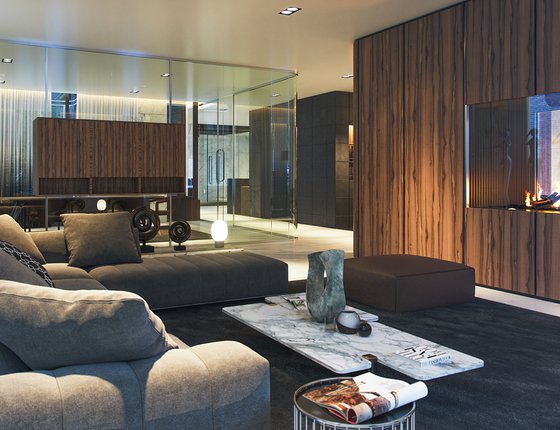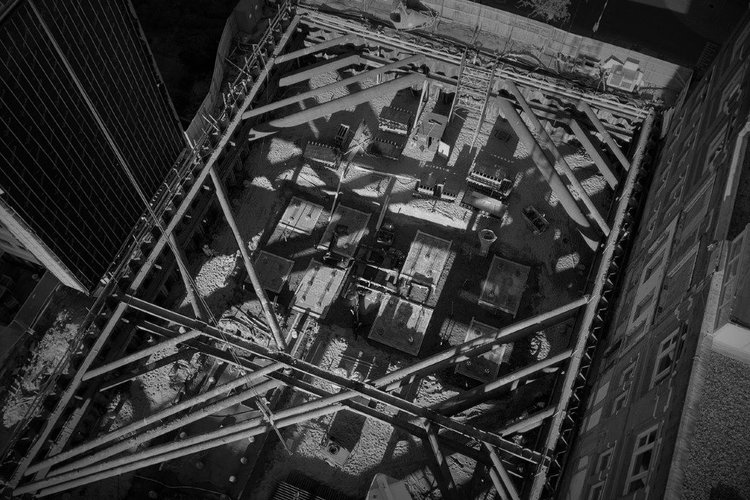 ADDRESS

Pieter de Hoochstraat 11 1071 XK Amsterdam

CLIENT

Steenvastgoed Projectontwikkeling, VolkerWessels