Project information
Location

Amsterdam

Project completion

2008

Building surface

46.800 m2

Client

City Cour Combinatie VOF: Bouwfonds, MAB, Smit's Bouwbedrijf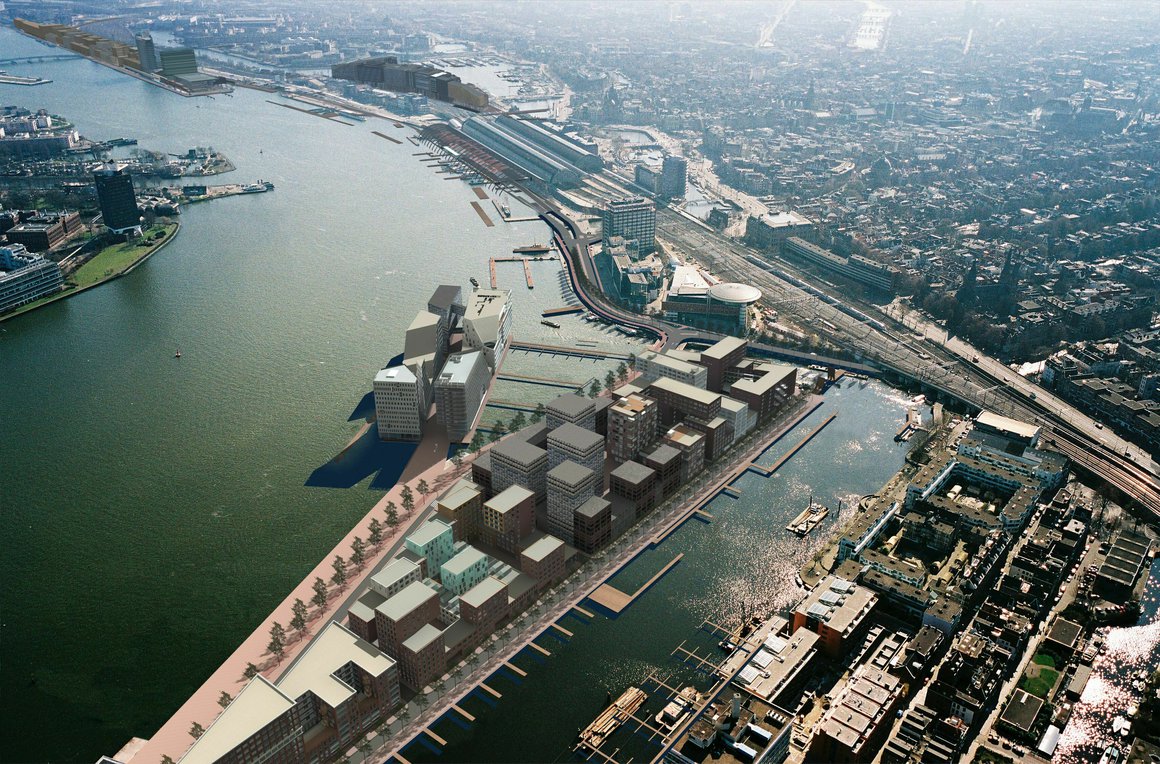 New urban statement
Part of the redevelopment of the old port area of Westerdok, La Grande Cour is a high-density complex with a metropolitan feel – appropriately enough, as it lies just outside the bustling old centre of Amsterdam. The mixed-use development unites 253 residential units, 2500 m2 of street-level shopping and restaurant space and an underground parking garage in a waterfront location on the IJ. We worked closely on the project with two other offices: Heren 5 and Architekten Cie. Each office focused on one of the courtyards around which the residential units are arranged. This three-pronged approach gives the entire development some lively variations in style, within a unified approach.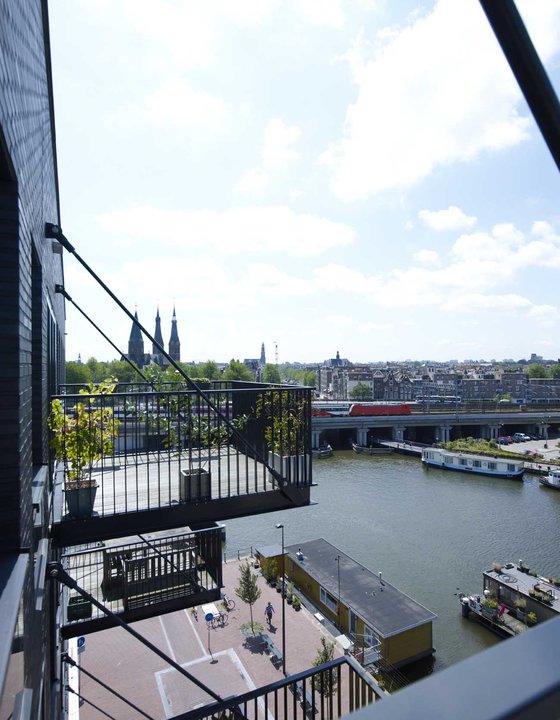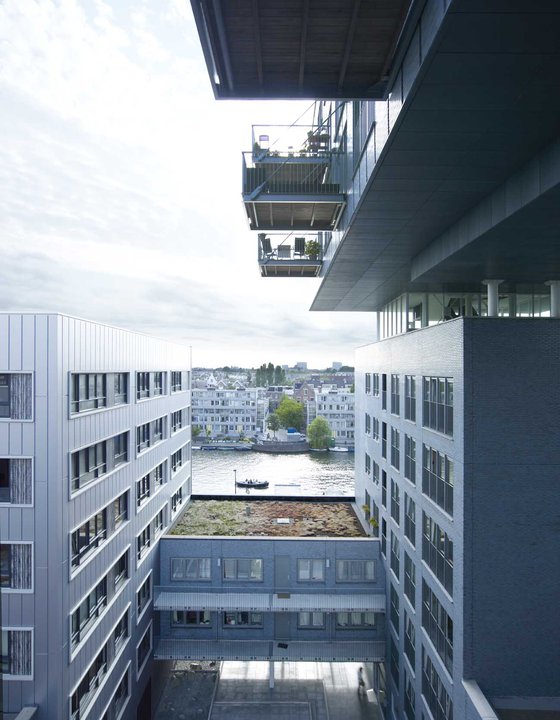 Three courtyards, three approaches
Each of the three courtyards in the complex achieves a highly individual feel and together they put outside space at the heart of the development, providing ample breathing space for the high-density housing complex. While close cooperation between the offices ensured a unified façade approach, we encouraged a playful diversity in the courtyards themselves. Heren 5 opted for a gently rising stepped stone courtyard surrounded by wooden terraces, and Architekten Cie designed an orange 'bouncy ground' courtyard sliced through by a snaking wooden path. Our own courtyard contains a garden of gravel and lavender with a full-grown tree of heaven (Ailanthus altissima) as its centrepiece.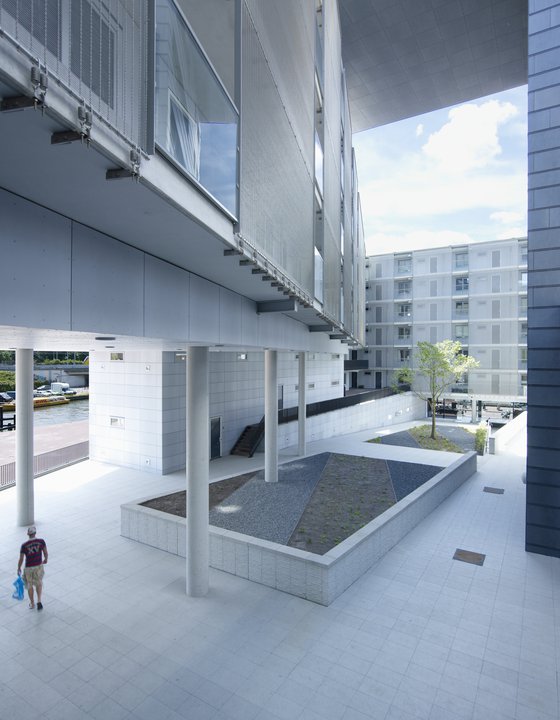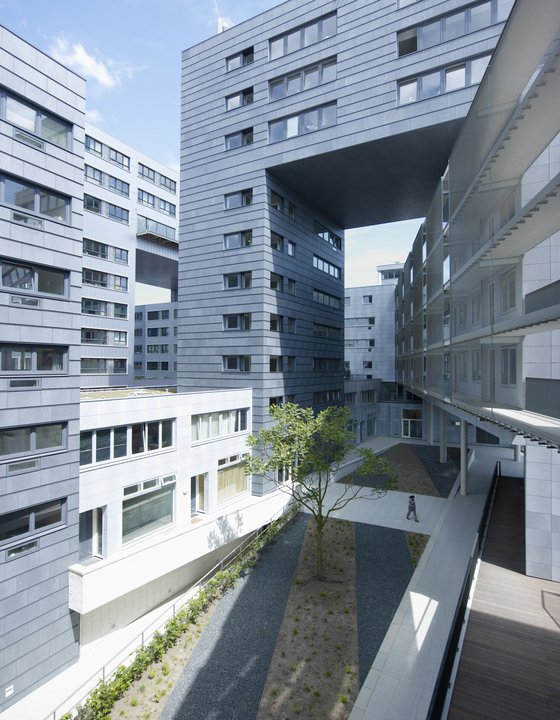 Voids and views
Our design is characterised by voids. On the ground floor, there are three courtyards, while the arrangement of the cantilevered periscopes above creates two huge apertures on the side of the building facing Central Station. The dramatically overhanging periscope, created with the help of consultant engineers Van Rossum, adds to the theatricality and extroversion of La Grande Cour with its expansive gesture towards the city. The large openings and raised periscopes ensure that almost all the residential units enjoy extensive views, adding enormously to the residents' quality of life despite the development's high density level (300 residential units per hectare).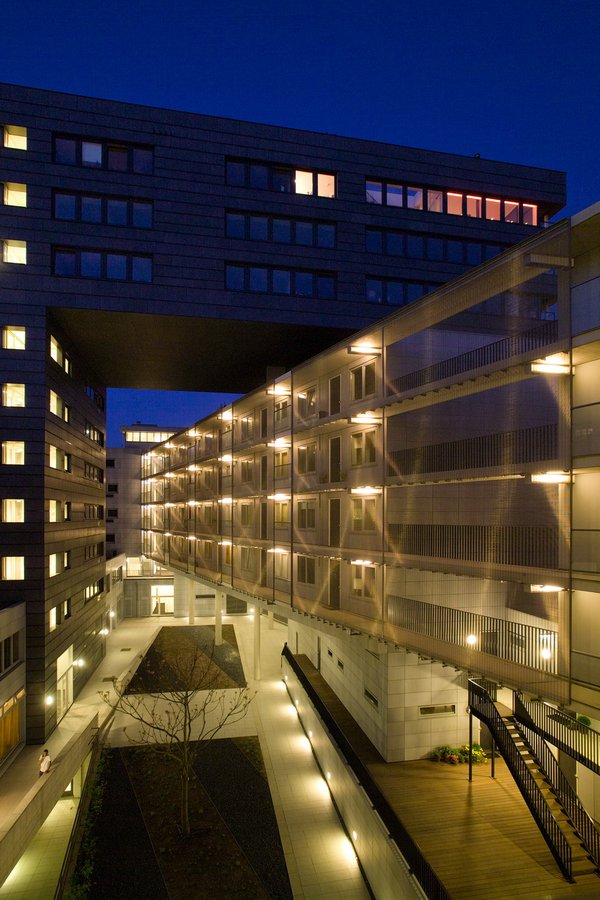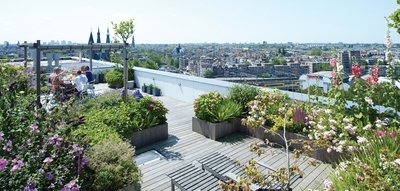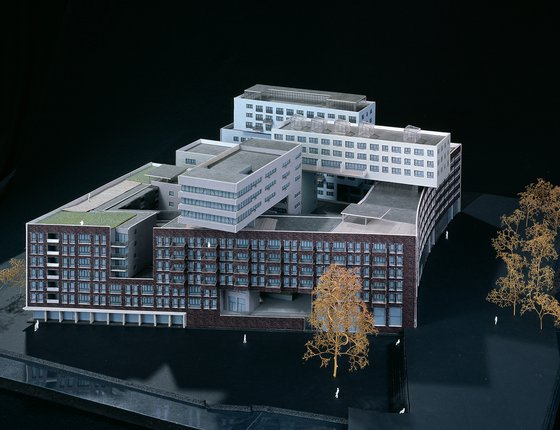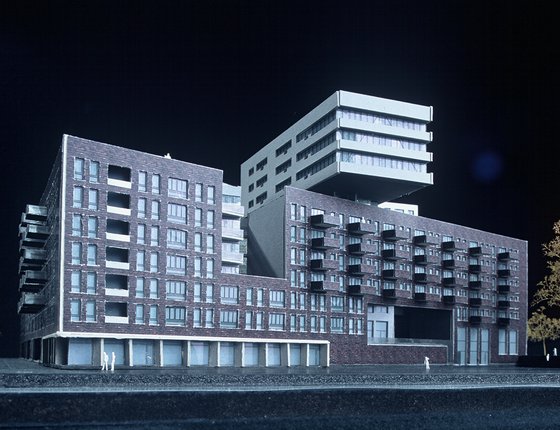 Floorplan

Floorplan

Floorplan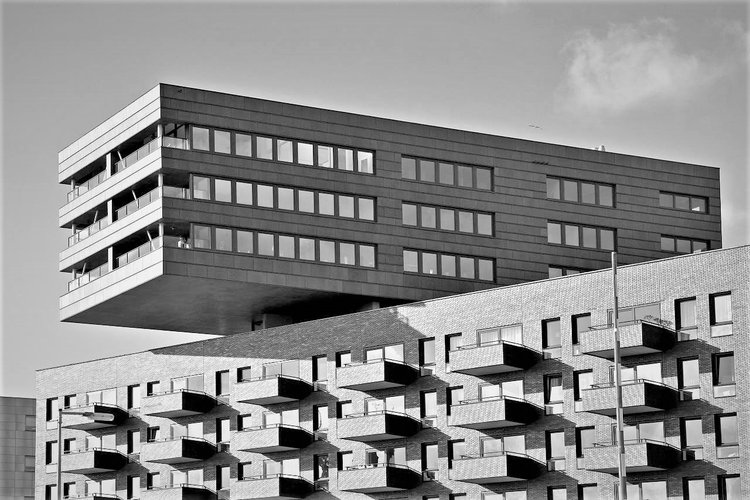 CLIENT

City Cour Combinatie VOF: Bouwfonds, MAB, Smit's Bouwbedrijf
AWARDS
LIST
BNA Building of the year (BNA Gebouw van het jaar) 2008